Can federal tax withholding on a coronavirus-related retirement distribution be allocated over three tax years?
Question of the week: If 10% tax was withheld on a coronavirus-related retirement distribution, can the tax be allocated over three years?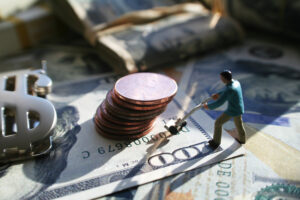 Q. Can a client allocate federal taxes withheld from a Coronavirus-related distribution over three years as well as the distribution itself?
My client Tonya took a $15,000 coronavirus distribution from her 401(k). She has used the money to cover various financial needs that have come up during the pandemic, including paying bills during her husband's six-week layoff and additional childcare expenses during her children's closed schools and daycare. Her plan administrator withheld 10% federal tax from the distribution. How will she let the IRS know that this was a coronavirus distribution? She plans to take advantage of the three-year tax spread opportunity. Can she spread the withholding over three years as well? If so, how should that be handled?
A. No, the withheld taxes should all be applied to 2020 but the client can choose to apply part of her refund to 2021. The distribution should be reported on new Form 8915-E.
Tonya should report the Coronavirus-related distribution on new Form 8915-E, Qualified 2020 Disaster Retirement Plan Distributions and Repayments. The draft form and instructions are now available.
A Coronavirus-related distribution is a distribution made to a qualified individual in 2020 before December 31, 2020. The aggregate amount that may be distributed to one qualified individual is $100,000. The Form 8915-E instructions starting on page 2 explain the various circumstances that qualify for a distribution. Generally, these include being ill with COVID-19, or having a spouse or dependent ill with COVID-19, or experiencing adverse financial circumstances because of COVID-19, such as those experienced by Tonya and her family.
Coronavirus-related distributions are not subject to the 10% additional tax (early distribution penalty). Note that Tonya is not required to match up any particular expenditure to the distribution amount in order to qualify for the exception or the three-year tax spread/repayment opportunities.
Form 8915-E is used to report the distribution, figure the taxable amount during each of the three years (or opt out of the three-year spread and pay all tax in the first year), and report any distribution repayments during the three years. However, the tax withheld from Tonya's distribution cannot be spread over three years. The entire amount withheld should be reported on line 25b of the 2020 Form 1040.
Although Tonya cannot choose to have part of the withholding itself allocated to 2021 or 2022, the additional withholding may create or increase her 2020 refund. If so, she can choose to have part or all of her 2020 refund applied to her 2021 taxes. Likewise, if she has a refund due in 2021 she can choose to have it applied to 2022 taxes. In any case, she should also consider completing a new Form W-4 next year to adjust withholding from her wages accordingly.
For more information about distributions, see CARES Act eases retirement plan distributions and loan rules for those impacted by COVID-19.