Updated QBI FAQs rental real estate
Learn more about the IRS' expanded QBI FAQs with additional guidance on the safe harbor requirements mean for rental real estate owners.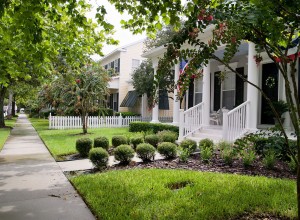 The IRS has expanded qualified business income (QBI) frequently asked questions to provide additional information on the relationship between rental real estate and the QBI deduction (QBID). A rental real estate enterprise that meets the safe harbor requirements discussed in Notice 2019-07 and Rev. Proc. 2019-38 can be treated as a trade or business for QBID purposes.
In general, to apply the safe harbor, the taxpayer must maintain separate books and records for each rental real estate enterprise and perform at least 250 hours of service each year. After 2019, the taxpayer is also required to keep contemporaneous records documenting services performed. Taxpayers must attach a statement to the return for each year the safe harbor is applied.
The FAQ reviews the rental real estate enterprise safe harbor requirements and clarifies the following:
Mixed-use buildings. A mixed-use building is a single building that combines residential and commercial units, such as a storefront and an apartment. The taxpayer may treat the property as a single rental real estate enterprise or split it into separate residential and commercial properties. The FAQ has a comprehensive example with various options for the treatment of three mixed-use buildings. For instance, the taxpayer could treat each building as two separate interests in rental real estate and thus have six separate rental real estate enterprises. The taxpayer could also combine the components of each building and thus have two rental real estate enterprises, one commercial and one residential. The example explains three more ways that the taxpayer could treat the properties. The taxpayer must apply the same treatment to any mixed-use buildings acquired in a future year.
Contemporaneous records. Starting in 2020, taxpayers must maintain contemporaneous records such as time reports or logs that detail services performed, including hours, descriptions, dates, and who performed the services. If an employee or independent contractor performed the services, the record should show the wages or other compensation paid. Although contemporaneous records are not required before 2020, taxpayers should still be prepared to prove their eligibility for the QBID.
A rental real estate activity that doesn't meet safe harbor guidelines may still qualify for the QBID if it rises to the level of a §162 trade or business. The rental of property to a commonly controlled business operated by an individual or pass-through entity may qualify as well.
In any case, an activity that is treated as a trade or business for QBID purposes, whether or not it meets safe harbor guidelines, is still reported on Schedule E in most instances. Generally, rental real estate is reported on Schedule C or other business return (and subject to SE tax) when services are rendered for the occupants, such as a hotel or motel.
A net loss from rental real estate that is suspended because of passive activity loss (PAL) limitations is not included in QBI that year. The loss will figure into the QBID calculation in the year it is allowed for purposes of determining taxable income. For example, in 2018 a taxpayer sustains a $20,000 loss from a rental real estate activity that is treated as a trade or business for QBI purposes. The loss is suspended because of PAL limitations and does not figure into the QBID calculation. If the loss is allowed in figuring the taxpayer's 2019 taxable income, it will be treated as a qualified business net loss carryover from a separate trade or business and will be used to calculate the 2019 QBID.
The FAQ explains other aspects of the QBID and rental real estate activities, including triple net leases, self-rentals (including rentals to a specialized service trade or business), rentals to a C corporation, and aggregation rules.
For more information on QBID and rental property, see the Insights article, "Rental property and the qualified business income deduction"
Originally published in the 12/04/19 edition of TAX in the News