Top 10 tax provisions for 2020
Learn about key changes under the CARES Act, FFCRA, and other legislation passed in response to COVID-19, and others that will impact 2020 tax returns filed during 2021.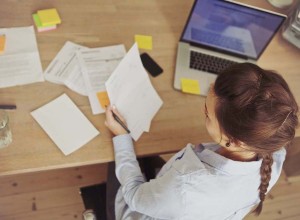 Several important pieces of legislation were enacted during 2020 as a response to the COVID-19 pandemic and its adverse impacts to individuals and businesses. Notably, tax and tax-related provisions in the FFCRA and the CARES Act are intended to assist families and small businesses during the pandemic.
Also, while so much has happened since the SECURE Act was signed into law late in 2019, many of its provisions are first effective on 2020 tax returns, as well. Finally, the IRS released guidance meant to help taxpayers navigate changing financial situations during the pandemic.
With so many legislative changes happening in 2020, along with new guidance from the IRS, Treasury Department, and the Department of Labor, putting together a "top 10" list is indeed challenging. But here are 10 things to watch for in tax season 2021.
Update: Many provisions in the FFCRA and the CARES Act were recently extended or enhanced by CAA21. Where applicable we've included CAA21 changes in this article. Changes that start or extend into tax year 2021 provide planning opportunities for the 2021 filing season.
See the full list of tax laws referenced in this discussion at the end of the article.
2020 tax provisions impacting individual returns
1. Stimulus payments (CARES Act and CAA21– paid in 2020 and early 2021, to be reconciled on the 2020 tax return)
Stimulus checks. Economic impact payments. EIPs. Recovery rebate credits. However it's referred to, it is certainly one of the most well-known features of the CARES Act. Most Americans are eligible for $1,200 ($2,400 if they're married and file jointly) plus an additional $500 for each dependent under 17.
For the record, its official name when accounted for on the 2020 tax return is the recovery rebate credit and that's what taxpayers will see when they file their 2020 tax returns.
To qualify, an individual must have a social security number valid for employment and not be a dependent or a nonresident alien. The credit phases out (reduces) at adjusted gross incomes starting at $75,000 ($150,000 for joint filers). There is no earned income requirement to qualify for the credit. In fact, those with little or no income at all and no tax return filing requirement may be eligible too.
The credit was advanced to most eligible individuals during 2020. The advance was called an economic impact payment or EIP. Some individuals received the EIP automatically if they filed a 2018 or 2019 tax return or receive certain government benefits, such as social security. Others were able to apply for the EIP using an IRS online tool. EIPs were sent via direct deposit, payment card, or check.
The IRS also sent Notice 1444 to EIP recipients, who will use the information to reconcile their EIP with their recovery rebate credit. Anyone who is eligible and did not receive an EIP, or whose EIP is less than their credit will be paid the refundable recovery rebate credit when they file their 2020 tax returns during the 2021 filing season. Those who received an EIP that is more than their recovery rebate credit do not have to pay anything back.
Update: CAA21 introduced a second round of stimulus payments which the IRS refers to as EIP2. The maximum payment is $600 ($1,200 for joint filers) plus another $600 for each eligible dependent under 17. Eligibility requirements are generally the same except that in families where one spouse has an SSN valid for employment and the other spouse has an ITIN, the spouse with the SSN and each qualifying child with an SSN may receive an EIP. Notice 1444-B will be sent to the taxpayers for their records. EIP2 will be reconciled along with EIP1 on the taxpayer's 2020 tax return.
2. New "above-the-line" charitable deduction (CARES Act – 2020)
Ordinarily, taxpayers who make charitable contributions must itemize deductions in order to get a tax benefit for their donations. For 2020, taxpayers who do not itemize may take an "above-the-line" (i.e. non-itemized) adjustment to income of up to $300 for cash donations to qualified charities. The donation may be made in cash, by check, credit card, etc. but non-cash donations such as clothing, cars, and stock aren't eligible for this deduction.
The maximum deduction is $300. Married taxpayers who file separately instead of jointly could each receive up to $150.
The same rules that apply to itemized deductions for charitable donations apply here. The donation must be made to a qualified tax-exempt charitable organization. Taxpayers should have a receipt or bank confirmation, such as a cancelled check or credit card statement to substantiate their deductions. Any single donation of $250 or more to a single charity requires a written acknowledgment from the charity.
Update: CAA21 includes a charitable contribution deduction for tax year 2021. The maximum deduction will be $600 for joint filers and $300 for all other filers. This time, the deduction will be "below-the-line," that is, a non-itemized deduction that reduces taxable income but not AGI.
3. Unemployment benefits (CARES Act and CAA21)
Widespread unemployment has followed in the pandemic's wake. Some people were temporarily furloughed and eventually returned to work; others lost their jobs permanently. The CARES Act expanded unemployment benefits in two ways.
An extra $600 per week through July for all weeks that unemployment was paid April 5 through July 31.
An additional 13 weeks of benefits, making a total of 39 weeks (instead of the usual 26 weeks) of unemployment paid during 2020.
In addition, the Act opened up the potential for those with limited work history and for gig workers, independent contractors, and other self-employed taxpayers who were unable to work during the pandemic to apply for unemployment benefits.
What unemployment recipients may not realize is that the compensation is taxable. Nearly everyone who received expanded benefits will find that their 2020 tax filing situation is impacted in some way. Although applicants had an opportunity to have taxes withheld from their benefits when they signed up, many may have decided to forgo withholding in favor of the maximum possible benefit check.
Unfortunately, the result for some may be a lower refund, or a bigger balance due. Because unemployment is not earned income, refundable credits such as the EIC and additional child tax credit could be negatively impacted too, even if total income is about the same in 2020 as in the prior year. At the very least, recipients will receive a tax form that may be new to them, Form 1099-G, Certain Government Payments, and the benefits must be reported as income on Schedule 1 of Form 1040.
Update: CAA21 adds 11 weeks of unemployment benefits (making a total of 50 weeks available) and authorizes an additional $300 federal benefit starting after December 26, 2020 and ending March 14, 2021.
2020 tax provisions impacting contributions and distributions to retirement plans and IRAs
4. Changes for retirees and inherited plans (SECURE Act – starts 2020)
In many ways, the SECURE Act reflects changes in longevity and changes in the modern workforce structure. Here are some important provisions to be aware of for 2020.
Required beginning date (RBD) changes to age 72. For individuals who turn age 70½ after 2019, the RBD for required minimum distributions (RMDs) is now age 72. So, anyone who reached their 70½ milestone after 2019 does not have to start taking distributions from retirement plans and IRAs until April 1 after the year they reach age 72. (The pre-SECURE Act provision still stands allowing individuals who are still working for a company sponsoring their retirement plan to delay RMDs from that plan only until April 1 of the year after they retire.)
IRA contributions may continue post 70½. As long as they're still working and have earned income, individuals may continue making traditional IRA contributions after they reach their RBD (either 70½ or 72, as applicable) and beyond. Note that once RMDs start, distributions and contributions must still be treated as two separate transactions, reported separately on tax returns, as income and adjustments to income respectively.
New 10-year payout for inherited plans. Non-spouse beneficiaries who inherit IRAs or retirement plans after 2019 will no longer have the option of taking distributions over their lifetimes. Instead, the entire plan balance must be distributed within the 10th year after the plan owner dies. Within the 10-year timeframe, the beneficiary can take distributions any way they like. It's important to be aware of distribution options, such as taking part of the plan balance each year, so that the beneficiary doesn't end up having to take a large distribution in the 10th year.
Spouse beneficiaries continue to have options, such as treating the IRA as their own or taking distributions over their lifetime. Children who have not reached majority (18 in most states) can take lifetime distributions but the 10-year rule kicks in once the child reaches the age of majority. Beneficiaries who are totally disabled may take lifetime distributions.
5. Coronavirus distributions and another RMD change for retirees (CARES Act 2020 only)
Coronavirus-related distributions. Taxpayers can take distributions from IRAs and retirement plans up to $100,000 in total because of COVID-19 circumstances. The taxpayer, or the taxpayer's spouse or dependent, must be diagnosed with the illness. Or, the taxpayer must experience adverse financial consequences which include being quarantined, furloughed, or laid off, or having working hours reduced, or having to care for children because of daycare unavailability, or having to close or reduce business hours. Coronavirus-related distributions are treated as disaster distributions. This means:
The 10% additional tax (penalty) is waived
Tax on the distribution can be spread over three years
The taxpayer has the option of repaying some or all of the distribution within three years
Required minimum distributions waived. Individuals who would normally be required to take an RMD do not have to take a distribution in 2020. This includes individuals who turned 70½ before 2020, individuals who delayed their first RMD to April 1, 2020, and beneficiaries who inherited IRAs and retirement plans before 2020. Taxpayers who took RMDs in 2020 before the CARES Act passed were able to repay/rollover their distributions by August 31, 2020.
Update: CAA21 includes disaster relief provisions. Taxpayers affected by 2020 federally declared disasters may take qualified disaster distributions. Disaster-related casualty losses may be added to the standard deduction for taxpayers who don't itemize deductions.
2020 tax provisions impacting business returns
6. Paycheck protection program loans (CARES Act and CAA21 – 2020 and 2021)
The Paycheck Protection Program (PPP) was designed to help small businesses cover expenses during a time of reduced revenue, especially to help businesses keep workers on the payroll. A PPP loan has the potential to be forgiven if at least 60% of the proceeds are spent on payroll costs, including employee health insurance, and the balance on eligible expenses which include business rent and utilities, business mortgage interest, software, and essential supplies including personal protective equipment.
Although forgiven debt is generally taxable, the law provides that forgiven PPP loans are not taxable. Ordinary and necessary business expenses paid with proceeds of PPP loans are deductible, whether or not the loan has been forgiven.
Update: In addition to adding qualifying expenses for loan forgiveness and clarifying treatment of expenses paid with proceeds of forgiven loans, CAA21 authorizes a "PPP second draw" up to $2 million for business with no more than 300 employees and that experience a 25% drop in receipts in any 2020 quarter.
For more information see SBA's Paycheck Protection Program
7. Payroll tax deferrals (CARES Act – 2020 only)
Laws and regulations are in place to make sure employers remit payroll taxes (generally, social security, Medicare, and federal unemployment taxes) at prescribed intervals. This year, employers have been allowed to relax those rules a bit by delaying the payment of the employer portion of social security tax.
The maximum deferral is $8,537.40 (6.2% of the 2020 social security wage base of $137,700). Employers will pay one-half by December 31, 2021 and the balance by December 31, 2022. Employers may defer taxes by reducing payroll tax deposits accordingly. The deferral is reported on Form 941, Employer's Quarterly Federal Tax Return.
Self-employed taxpayers can take advantage of this provision as well by deferring 6.2% (one half of the social security tax portion of self-employment taxes) and optionally reducing estimated tax payments. The actual deferral amount for self-employed taxpayers is calculated on their 2020 tax returns.
8. Employer credits (FFCRA and CARES Act – 2020, extended by CAA21 into 2021)
Between the two laws passed in 2020 there are three new employer credits available.
Sick and family leave credits. Under the FFCRA, private employers with fewer than 500 employees were generally required to pay up to two weeks of sick leave to employees who were unable to work because of COVID-19-connected issues:
The employee was ill, or
Caring for an individual who was ill or for a child whose school or daycare provider was not available.
In addition, employers with fewer than 500 employees were required to pay an additional 10 weeks of family leave for employees taking care of children because of closed schools or daycare situations.
The FFCRA provides a credit to make whole employers who were required to pay sick and family leave under this provision. The maximum per employee sick leave credit is $5,110 for employees who were ill and $2,000 employers caring for others who were ill or for children. The maximum per employee family leave credit is $10,000. Required sick and family leave are an expansion of the Family Medical Leave Act (FMLA) which provides job-protected leave for certain family and medical reasons.
Employee retention credit. The CARES Act introduced another new employer credit, the employee retention credit. It is a refundable credit for employers who continue to pay wages while operations are fully or partially suspended or whose gross receipts declined by more than 50%. The credit is equal to 50% of a maximum of $10,000 in qualified wages. For employers with 100 or fewer employees the credit is available whether or not employees continue to work. For employers with more than 100 employees the credit is available only if employees are not working.
Claiming the credits. Employers claim the three credits on Form 941. Employers are also able to reduce employment tax deposits (withheld income, social security, and Medicare taxes) and the employer's share of social security and Medicare taxes. Employers can also seek an advance of the credits by filing new Form 7200, Advance Payment of Employer Credits Due to COVID-19. See Coronavirus-related paid leave and Employee Retention Credit for more information.
Note: equivalent sick and family leave credits are available for self-employed taxpayers. These credits are claimed on new Form 7202, Credits for Sick Leave and Family Leave for Certain Self-employed Individuals.
Update: CAA21 extends the FFCRA credits for sick and family leave through March 31, 2021. It also extends the employee retention credit through June 30, 2021 and increases per-employee creditable wages from $10,000 per year to $10,000 per quarter. Note: the links above are not yet updated for CAA21 but provide details on credit eligibility and procedures.
9. Retail glitch fix (CARES Act – retroactive to TCJA and ongoing)
Qualified improvement property (QIP) means an improvement made by a business owner to an interior portion of a nonresidential building. For instance, a retail store owner might install new display counters and lighting. The TCJA consolidated various types of improvement property under the QIP umbrella but did not give it any particular designation for depreciation purposes, which meant businesses had to default to the 39-year depreciation period for commercial property.
Then the CARES Act came to the rescue by designating QIP as 15-year property, retroactive to the TCJA's passage on December 22, 2017. The long depreciation period was often referred to as the "retail glitch" and the technical correction in the CARES Act as the "fix."
Why is that important? Quite simply, it means business owners can now write off (depreciate) the property more quickly. Most important: QIP became eligible for 100% bonus depreciation. The IRS recently released final regulations and Rev. Proc. 2020-50, allowing taxpayers to make various elections to take advantage of the retail glitch fix and other TCJA and CARES Act depreciation options.
2020 tax items impacting taxpayers who owe the IRS money
10. IRS debt relief
Soon after the pandemic hit, the IRS introduced its People First Initiative for individuals, businesses, and tax professionals. For example, taxpayers with installment agreements were able to suspend payments until July 15, 2020. Later in the year, the IRS provided additional debt relief.
Some of the IRS relief available includes:
Short-term payment plans of 180 days instead of 120 days
Automatically adding new tax balances to existing installment agreements of individual and out-of-business taxpayers rather than defaulting the agreement
Providing options for taxpayers to use the IRS's online payment system to propose lower payments and change payment due dates
As we approach the 2021 filing season, we will be ready to implement and explain additional relief for taxpayers who are struggling to meet tax obligations because of the pandemic.
While this top 10 list certainly isn't exhaustive, these 2020 changes will impact nearly every taxpayer filing their 2020 tax return. The Tax Institute at H&R Block researches and analyzes constantly changing tax laws and guidance so that H&R Block and taxpayers are ready when the tax season begins. We use our knowledge to help.
Tax laws referenced in this article:
CAA21 – Consolidated Appropriations Act 2021 (December 27, 2020)
CARES Act - Coronavirus Aid, Relief, and Economic Security Act (March 27, 2020)
FFCRA – Families First Coronavirus Response Act (March 18, 2020)
PPPFA – Paycheck Protection Program Flexibility Act (June 5, 2020)
SECURE Act – Setting Every Community Up for Retirement Enhancement Act (December 20, 2019)
TCJA – Tax Cuts and Jobs Act (December 22, 2017)