Foreign earned income exclusion: Waiver of time requirements due to adverse conditions
The IRS waived the 2019 foreign earned income exclusion time requirement in the Democratic Republic of the Congo, Haiti, Iraq, Sudan, and Venezuela.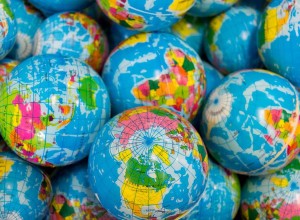 A U.S. citizen or resident alien who lives and works abroad may be eligible to exclude some or all foreign earnings from U.S. taxation. The IRS periodically lists countries for which the eligibility requirements for the foreign earned income exclusion under §911(d)(1) are waived because adverse conditions prevented individuals from meeting those requirements.
Under §911(d)(4), an individual who is required to leave one of the listed countries because of war, civil unrest, or other similar adverse conditions will be treated as a qualified individual if he or she establishes a reasonable expectation of meeting the bona fide residence test or physical presence test, but for the adverse conditions.
In Rev. Proc. 2020-14, the waiver applies to qualified individuals who left the following countries on or after the dates indicated:
Democratic Republic of the Congo (January 13, 2019)
Haiti (February 14, 2019)
Iraq (May 14, 2019)
Sudan (April 11, 2019)
Venezuela (January 14, 2019)
To be eligible for relief under §911(d)(4), the taxpayer must have established residency or have been physically present in the foreign country prior to the date shown above. For example, an individual who first established residency in the Congo after January 13, 2019, would not be eligible for relief under §911(d)(4).
Form 2555, Foreign Earned Income Exclusion, is used to calculate and claim the exclusion. 
See "What are the countries for which an exception to the bona fide residence or physical presence test for the foreign earned income exclusion is allowed because of civil unrest?" in the Tax Research Center. Also, The Quick Reference Card Form 2555-Adverse Conditions in a Foreign Country is a listing of countries for which the waiver for adverse conditions has applied in recent years.