Using the third party designee option on Form 1040
Complete the "Third Party Designee" section above the signature line on Form 1040 to designate a tax preparer's firm as a third party designee.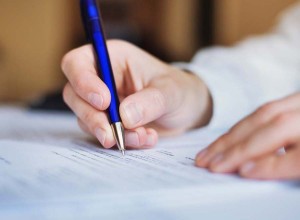 Taxpayers can choose to authorize their tax preparation firm that prepares their Form 1040 as a third party designee. Since there are two lines on Form 1040 that contain designee language, knowing how to complete Form 1040 to authorize a firm as designee is important.
Form 1040 instructions to authorize firm as third party designee
The Form 1040 Instructions (page 60) state "If you want to designate your paid preparer's firm or business, check the 'Yes' box and complete the other information requested [in the 'Third Party Designee' section]. Don't check the '3rd Party Designee' box in the 'Paid Preparer's Use Only' section." The IRS requests two additional pieces of information in the Third Party Designee section of Form 1040: the designee's phone number and a 5-digit PIN.
When the Third Party Designee section is completed in this manner, any associate of the firm with access to the tax return and the 5-digit PIN can authenticate and assist the taxpayer with tasks including:
giving the IRS information that is missing from the return,
calling the IRS for information about the processing of the return,
calling the IRS about the status of a refund or tax payment,
receiving copies of notices and transcriptions upon request, and
responding to certain IRS notices about math errors, offsets, and return preparation.
The third party designee is not authorized to receive a refund for the taxpayer or otherwise represent the taxpayer before the IRS.
However, the authorization will automatically end no later than the date for filing next year's tax return (April 15, 2021 for authorizations on 2019 tax returns). The authorization also applies to any amended returns for 2019 filed by April 15, 2021.
IRM 21.1.3.3.1 (09-11-2019) provides guidance to the IRS on the third party designee authentication procedures. It states the term "person" can include a business entity such as a firm or business the taxpayer designates as the third party designee.