TAX in the News
The Tax Institute proudly presents TAX in the News, your source for tax law updates, court cases, and news for tax practitioners.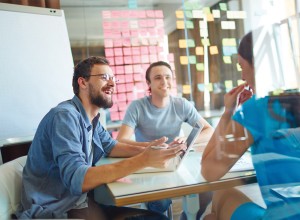 TAX in the News (TITN) is published several times per month with each issue containing the latest tax news updates, a Question of the Week (QOTW), and articles with in-depth analyses from our experts.
You can find our newsletters posted below, or subscribe to receive it directly to your email.
10/23/2019: Final rules for making disaster casualty loss election; Form W-2 verification code discontinued for next tax season; QOTW
10/16/2019: PTIN season open with new security question; Marketplace enrollment begins Nov. 1 for 2020 health insurance coverage; Disaster relief for Texas Tropical Storm Imelda; IP PIN opt-in expansion announced for 2020 tax season; Updated list of drought counties for special extension for farmers and ranchers with livestock replacement based on 2015 droughts; QOTW
10/2/2019: IRS webinar for 2 hours of CE; Finalized safe harbor guidelines allow rental property owners to claim QBID; Per diem update for 2019-2020; Tax Court says new Jeep is a taxable prize and not a tax-free gift.
9/18/2019: IRS adjusts returns with Schedule D error; New procedures for "accidental Americans" to comply with U.S. tax obligations; QOTW
9/11/2019: Some genetic tests may qualify as medical care expenses; Special valuation rules for employer-provided vehicles updated for TCJA; Interest rate to remain at 5% for the fourth quarter of 2019; QOTW
8/28/2019: Estimated tax penalty waiver for eligible taxpayers, refunds for some; Info for farmers who recieve patronage dividends from coops to claim the QBID; QOTW
8/21/2019: Uncashed retirement distribution check is still taxable income; IRS provides opportunity to change 2017 bonus depreciation for limited time; QOTW
8/14/2019: PLR explains how EIC ban applies when credit is partially disallowed; Partnerships allowed to make post-filing CPAR corrections under new IRS procedures; QOTW
8/7/2019: IRS sends letters to virtual currency owners; Heavy highway vehicle use tax deadline approaching; QOTW
7/31/2019: IRS memo clarifies post-TCJA casualty loss limitation; Final regs allow truncated SSNs on employee copies of Form W-2; QOTW
7/24/2019: New preventative care expenses for HSA/HDHP purposes; Disaster relief for Texas severe storms and flooding; Religious objections and the other dependents credit; QOTW.
7/17/19: Veterans claim on lump-sum military disability severance; Disaster relief for Missouri severe storms, tornadoes, flooding.
7/3/19: Special edition: Question of the Week for April through June 2019.
6/26/19: New range of ITIN renewals underway; Disaster relief for Ohio severe storms; SCOTUS limits N.C.'s ability to tax trust income; Farmers' and fishers' income averaging calculations must include related QBID; QOTW
6/12/19: Interest rates, disaster relief, donating proceeds from sale of business property to charity
5/29/19: Vehicle depreciation limits; HSA contribution limits; how to report the sale of business property when the cost was expensed under the de minimis safe harbor election
5/22/19: Medicaid waiver payments and eligibility for refundable credits; error on Schedule D worksheet; deducting points paid to refinance a home mortgage
5/15/19: EA enrollment and renewal fees increase; maximum value of employer-provided vehicles first made available in 2019; ACA shared responsibility payment not discharged in bankruptcy; sale of home exclusion eligibility when new spouses each sell a home
5/8/19: IRS guidance explains permissible disclosure of collection activities to spouses who divorce; cash transaction reporting reporting reminder; deducting LLC organization fees on Schedule C
4/24/2019: The NAEA is offering a $25 discount to H&R Block associates; IRS provides safe harbor for partnerships to determine negative capital account reporting obligations; IRS technical advice addresses religious objectors to SSNs for child tax credit purposes; QOTW
4/17/2019: IRS technical advice explains interaction between $10,000 SALT limitation and business use of home deductions; General Motors reaches plug-in electric vehicle limitation, credit phaseout start April 2019; Allowable living standards updated for calculating disposable income for offer in compromises; QOTW
4/10/2019: FBAR deadline April 15, 2019; IRS guidance on state tax refunds with $10,000 SALT limitation; Moving expense Code P clarification; Revised EIN application process; Foreign housing expense ceiling for high-cost areas; Foreign earned income exclusion waiver of time requirements due to adverse conditions; QOTW
4/3/2019: Special edition: Question of the Week for January through March 2019; Disaster relief clarification for Alabama, Iowa, Nebraska.
3/27/2019: IRS webinars available for CE credit; IRS expands relief from 2018 underpayment penalties; Disaster relief for certain parts of Iowa and Nebraska affected by floods; New Schedule K-1 codes for QBID calculation; Seventh Circuit rules clergy housing allowance doesn't violate the First Amendment Establishment Clause; IRS lowers fees to revise online installment agreements; Question of the Week
3/20/2019: Tax Court rules entire Social Security lump-sum payment is included in MAGI for premium tax credit eligibility; District Court rules ACA shared responsibility payment is not eligible for discharge in bankruptcy; IRS provides penalty relief to partnerships that omit partner's negative tax basis on Schedule K-1; Question of the Week
3/13/2019: Supreme Court rules lost wages settlement subject to RRTA withholding; Disaster relief for parts of Alabama because due to tornadoes on Mar. 3; Recipients of sexual harassment settlements are not barred from deducting attorney's fees under TCJA only if the settlement was connected to a business activity; Question of the Week
3/6/2019: FEMA disaster declaration for Lee County, Alabama; Circuit Court rules IRS can charge PTIN fees; Individuals with tax debts may not be able to renew or obtain passports if their debt is "seriously delinquent"; Question of the Week
2/27/2019: Filing deadline for farmers and fishers estimated tax payments; New home office deduction form instructions addresses TCJA deduction changes; Interest rate stays the same for 2Q of 2019; Question of the Week
2/20/2019: Enrolled agent renewal processing delay; Safe harbor for 100% bonus depreciation for passenger autos; New IRS forms for partnership "push-out" election; Question of the Week
2/13/2019: Final QBID regulations clarify above-the-line self-employed deductions; IRS guidance on TCJA changes to Section 179 and ADS; Question of the Week
2/6/2019: Popular tax provisions expired after 2017; Rules for health care checkbox on new Form 1040; Disaster relief for taxpayers affected by November's Alaskan earthquake; Question of the Week
1/30/2019: IRS kicks off 2019 filing season and expects 9 of 10 refunds to be issued within 21 days; Revised partnership return reflects CPAR opt-out procedure; Question of the Week
1/23/2019: ACA penalty and exemption roundup; Safe harbor for certain real estate activity to qualify as QBID; Relief from 2018 underpayment penalty for eligible individuals.
1/16/2019: Stay order issued in ACA individual mandate case, ACA remains in effect during appeals; Draft Form 1040-NR released with changes to nonresident now must file with any amount of gross income, with exceptions; New law amends MSRRA allows military spouses to elect to use the servicemember's residence for 2018.
1/9/2019: IRS announces tax season to begin January 28, 2019; Tax professionals can access Quick Reference Charts (QRCs) for state-IRC conformity post-TCJA, see this edition of TITN for a list of QRCs and how to access them.
1/2/2019: Special edition: Question of the Week for October through December 2018.
12/26/2018: New "unmasked" IRS transcript available for tax professionals; 2019 Form W-4 now available; IRS guidance on new excess business loss and NOL rules.
12/19/2018: Northern District of Texas rules ACA unconstitutional, no changes at this time; Standard mileage rate increases for 2019; How to calculate the QBI deduction taxable income limitation.
12/12/2018: ACA exemption and penalty roundup; Interest rate increased to 6 percent in 1st Quarter 2019; Form 1095 deadline March 4, 2019; Prop regs for new business interest expense limitation--small businesses exempt from limitation.
12/5/2018: Proposed HRA expansion would allow more employers to offer HRAs; Proposed regulations clarify increased lifetime gift tax exclusion.
11/28/2018: Interim guidance on 2019 withholding; Proposed regulations modify 401(k) hardship rules.
11/21/2018: Inflation adjustments special edition.
11/14/2018: Preparer due diligence regulations and head of household filing status; Disaster relief for taxpayers affected by the California wildfires.
11/7/2018: Disaster relief Northern Mariana Islands for Super Typhoon Yutu and for parts of Alabama impacted by Hurricane Michael; QBI series, Part 8: Review and Wrap-Up.
10/24/2018: IRS clarification on ACA provision and the TCJA $0 exemption amount; Disaster relief for Wisconsin severe weather; List extended for drought counties for special extension purposes; QBI series, Part 7.
10/17/2018: Tax reform webinars; Disaster relief for Hurricane Michael; IRS guidance on deductibility of business meals with entertainment; QBI series, Part 6.
10/10/2018: Bonus depreciation opt-out for 2017; New family leave business credit guidance; Disaster relief for Typhoon Mangkhut; Per diem update for 2018-2019; QBI series, Part 5.
10/3/2018: Special edition: Question of the Week for July through September 2018.
9/26/2018: New Form W-4 delayed until 2020; IRS: 2017 Moving expenses paid in 2018 are deductible; QBI, Part 4.
9/19/2018:   Hurricane Florence disaster relief; CMS guidance on hardship exemptions from ACA penalties; Interest rate for fourth quarter 2018; QBI series, Part 3.