Final regulations on tax-exempt organizations clarify reporting issues
Updated reporting requirements impact tax-exempt organizations with receipts of $50K or less, 501(c)(3) charitable organizations and 527 political organizations.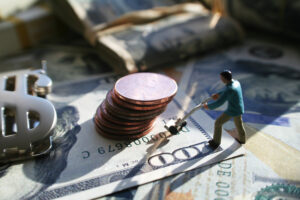 IRS news release IR-2020-103 announces the release of final Treasury regulations clarifying reporting requirements for tax-exempt organizations. The final regulations largely adopt relief announced in earlier guidance, such as Rev. Proc. 2011-15.
Under the final regulations:
Tax-exempt organizations with gross receipts of $50,000 or less are exempt from having to file an annual return (Form 990).

These organizations are still required to electronically submit a Form 990-N "e-postcard" each year.

For organizations that do have an annual return filing requirement, only §501(c)(3) charitable organizations and §527 political organizations are required to report substantial contributors' names and addresses.

Generally, substantial contributors are those that donate $5,000 or more, and must be reported on Form 990, Schedule B.

All other tax-exempt organizations, such as social clubs and fraternal organizations, must maintain names and addresses of substantial contributors in their books and records.
Tax-exempt organizations may choose to apply the final regulations to returns filed after September 6, 2019.