Tax Court: No deductions for marijuana business
The Tax Court upheld the IRS's denial of all deductions for a medical marijuana business--federal deductions aren't allowed for marijuana businesses.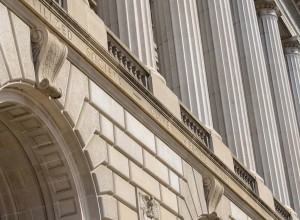 The Tax Court has upheld the IRS's denial of deductions for medical marijuana businesses.
Court case: Northern California Small Business Assistants, Inc., 153 TC No. 4 (2019)
Northern California Small Business Assistants, Inc. is a corporation that operates a medical marijuana dispensary legally under California law. The IRS denied all business deductions under §280E, which the plaintiff argued was unconstitutional. The plaintiff contended that §280E imposes a penalty in violation of the Eighth Amendment of the Constitution.
§280E restricts deductions for marijuana businesses
The tax law under §280E restricts business deductions and credits for any trade or business that traffics controlled substances, as defined in Schedule I and II of the Controlled Substances Act. The Eighth Amendment bars excessive bail, excessive fines, and cruel or unusual punishments. The plaintiff argued that §280E is unconstitutional because by denying deductions it effectively imposes a penalty (a gross receipts tax) in violation of the Eighth Amendment.
The plaintiff argued alternatively that even if §280E is constitutional, it bars only ordinary and necessary business deductions under §162 and does not bar other deductions such as taxes and depreciation. Lastly, the plaintiff argued that because their business is operating legally under California law, they are not "trafficking" controlled substances.
The Tax Court noted that §280E was enacted by "Congress' unquestionable authority to tax gross income pursuant to the Sixteenth Amendment and is directed at persons who operate a business in violation of State or Federal law." The court disagreed with the plaintiff's arguments that imposing tax on gross receipts or denying all deductions under §280E equates to a penalty.
Tax Court upholds IRS's denial of deductions
Not surprisingly, the Tax Court found in favor of the IRS's denial of all deductions related to the plaintiffs' medical marijuana business. The court noted particularly that is was constrained by the tax law. The court identified Congress, not the court, as the "proper body to redress the petitioner's grievances."
Northern California is the most recent in a long line of cases focusing on marijuana industry business taxation. This may become a more common issue as more states legalize cannabis in various forms. While businesses associated with trafficking controlled substances are denied deductions, they are required to report all income, even if it was derived from illegal activities. This case demonstrates the tax issues of marijuana businesses—§280E bars all deductions related to illegal activities that include the production, cultivation, or sale of cannabis or marijuana.
Originally published in the 11/06/19 edition of TAX in the News