Individual tax changes in the CARES Act
The CARES Act includes tax changes for individuals (such as a stimulus payment) including tax changes for student loans and retirement rules.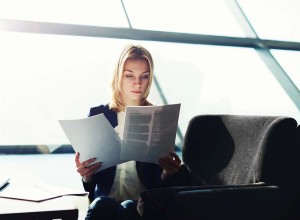 The House and Senate passed H.R. 748, the Coronavirus Aid, Relief, and Economic Security Act (CARES Act). The President signed it into law on March 27, 2020. The CARES Act is a response to the coronavirus (COVID-19) public health crisis. In addition to stimulus checks for individuals and employer credits, the CARES Act includes other individual and business tax changes, appropriations for health care, unemployment compensation, small business loans, and more.
Editor's note: COVID-19 is used throughout this article to refer to the coronavirus pandemic, also referred to as the novel coronavirus, new coronavirus, and SARS-CoV-2.
 Individual tax changes in the CARES Act
Recovery rebate credit (stimulus payments)
Retirement provisions
Charitable provisions
HSAs and other tax favored accounts
Student loans
Recovery rebate credit (stimulus payments)
A one-time refundable, advanceable credit of $1,200 per individual ($2,400 for joint filers) plus an additional $500 per child who qualifies for the child tax credit.
Eligible taxpayers. Most taxpayers are eligible for the credit. Nonresident aliens, anyone claimed as a dependent, and taxpayers who do not have SSNs are ineligible. A qualifying child may have an SSN or an ATIN. Also, there is an SSN exception for a married member of the Armed Forces if either spouse has an SSN.
Figuring the recovery rebate credit. In general, the credit is based on adjusted gross income (AGI) and household composition information on the taxpayer's 2019 tax return. The credit phases out (decreases) by 5% of AGI over $75,000 ($112,500 for head of household and $150,000 for joint filers).
2018 tax return information will be used if 2019 is not available.
Social security or railroad retirement information (Form SSA-1099 or RRB-1099) may be used if no tax returns are available.
Paying the recovery rebate credit. The Treasury Department will advance the credit as soon as possible. It will be direct deposited to the taxpayer's bank or financial account if the taxpayer authorized electronic information in 2018 or 2019, i.e. authorized a direct deposit or direct debit. Otherwise, the advance will be mailed to the taxpayer's last known address.
Most taxpayers will not have to take any action to receive the advance.
The payment may be offset to pay past-due child support but not for any other outstanding federal or state debts.
Any additional credit due the taxpayer will be paid as a refundable credit when the taxpayer files their 2020 tax return.
Example. Jack and Jill filed a joint tax return for 2018. They claimed the child tax credit for their two children, Jane and Joe, ages 6 and 8. Their AGI was $70,000. They have not yet filed a 2019 return. Jack and Jill will receive a stimulus payment of $3,400 [($2,400 + ($500 × 2)]. If they authorized direct deposit or direct debit on their 2018 tax return, they'll receive the payment electronically. 
COVID retirement provisions
COVID-19 related distributions
Eligible individuals may take penalty-free COVID-19 related distributions of up to $100,000 from retirement plans or IRAs during 2020.
Distributions can be repaid within the three-year period beginning on the day after the distribution is received.
Amounts can be included ratably in income over a three-year period.
Eligible individual. An eligible individual is one who is:
Diagnosed with COVID-19 by a CDC-approved test or whose spouse or dependent is diagnosed with the illness, or
Experiencing adverse financial consequences as a result of being quarantined, furloughed, or laid off; or having to provide childcare because of a school or daycare closure, or having to close or reduce operating hours of a business.
Retirement plan loans. Plan loan limits are increased from $50,000 to $100,000 and loan repayment may be delayed up to one year. This provision is effective starting with March 27, 2020 through September 23, 2020 (i.e. 180 days after the date of enactment). 
Required minimum distributions (RMDs)
The requirement to take an RMD is waived for tax year 2020. The temporary waiver applies to IRAs and 401(k)s, 403(a) annuity plans, 403(b) tax-sheltered annuity plans, and 457(b) state and local government plans.
The waiver applies to RMDs for tax year 2020.
The waiver also applies to taxpayers with a required beginning date in 2019 who opted to take their first RMD in 2020 (by April 1) but have not yet done so.
Beneficiaries subject to a five-year distribution requirement from an inherited IRA will get an extra year to distribute all funds. 
Charitable provisions
New above-the-line charitable deduction. In 2020, taxpayers who do not itemize deductions may take an above-the-line deduction up to $300 for cash contributions to qualified charities.
AGI limitations. The 50% of AGI general limitation on cash contributions to qualified charities is temporarily increased. For tax year 2020, taxpayers may contribute up to their AGI. Excess amounts may be carried forward. 
Heath savings accounts (HSAs) and other tax-favored health accounts
Over-the-counter (OTC) medications, may be purchased with funds from HSAs, health flexible spending accounts (FSAs), health reimbursement arrangements (HSAs), and Archer MSAs.
This change is effective starting in 2020 and permanently removes the previous ACA restriction. It will allow taxpayers to purchase OTC products such as pain and allergy relief medications without a prescription.
The Act also adds menstrual care products to the list of items treated as medical care for tax-favored account purposes. 
Student loans
Taxpayers may exclude up to $5,250 from taxable income student loan principal or interest amounts paid by employers.
The $5,250 cap applies to student loan payments and employer education assistance payments combined.
Taxpayers may not claim the student-loan interest deduction for employer-paid interest.
The provision is effective starting with March 27, 2020 through the end of 2020.