Businesses must report cash payments over $10,000; e-filing options available
Learn what money instruments are considered cash and how taxpayers should report business-related payments over $10,000, which may now be batch filed.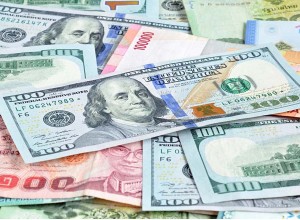 Recent IRS news release IR-2020-168 and fact sheet FS-2020-11 remind taxpayers of their reporting obligations for cash payments of more than $10,000 received in business-related activities.
Determining which cash payments to report
A person must report cash payments of more than $10,000 received:
In one lump sum,
In two or more related payments within 24 hours,
As part of a single transaction within 12 months, or
As part of two or more related transactions within 12 months.
For this purpose, a "person" may be an individual, business of any entity type (corporation, partnership, etc.), trust or estate.
"Cash" includes currency and coin of the U.S. or any foreign country. In addition, a cashier's check, bank draft, traveler's check, or money order with a face value of $10,000 or less is considered reportable cash if it is received in a designated reporting transaction, defined as a retail sale of a consumer durable, a collectible, or a travel or entertainment activity.
Note: Banks and other institutions have their own reporting requirements for cash equivalent instruments over $10,000. For instance, a single cashier's check of $15,000 received in a retail sale would not be reportable.
Certain types of activities are likely to be involved in reportable cash transactions. These include sales of jewelry and antiques, automobiles, travel packages, and real estate if the total transaction is valued at more than $10,000.
Example: A used car dealership sells an $11,000 car to a customer who pays with a $7,000 cashier's check and $4,000 in cash.
Although neither amount is more than $10,000 by itself, this is a reportable cash transaction because it is more than $10,000 in total, whether viewed as a single transaction or two related payments.
However, if the customer made the $7,000 payment through a wire transfer, the transaction would not be reportable because a wire transfer is not cash.
The fact sheet also explains when landlords, colleges, contractors, and others may have cash reporting obligations.
How to report cash payments
Taxpayers must report cash transactions on Form 8300, Report of Cash Payments Over $10,000 Received in a Trade or Business within 15 days after a transaction. The form may be electronically filed for free using FinCEN's BSA E-Filing System. The taxpayer must set up an account with FinCEN to e-file. Taxpayers may now batch file e-filed reports, which is helpful for businesses that are frequently paid in cash. Also, e-filers get faster acknowledgment of filing.
Form 8300 filers are also required to inform each named customer of the filing by January 31 of the following year. There is no specific format for doing so, but the IRS advises a single statement informing the customer that their cash transactions are being reported to the IRS, the total value of all transactions, and the name, address, and phone number of the business.
The fact sheet also notes that while most cash transactions are legitimate, the form helps law enforcement combat money laundering, drug dealing, and other criminal activities. A business may voluntarily report suspicious transactions under $10,000 without informing the customer about the report.
See IRS Pub. 1544, Reporting Cash Payments of Over $10,000, and the instructions included with Form 8300 for more details on cash transaction reporting.