Will a tax refund be offset to pay down past-due tax liability?
Question of the week: If a client owes installment agreement payments from a prior tax year, does this year's refund offset to pay the previous tax debt?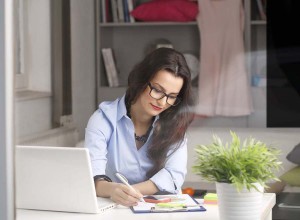 Q. Will a client receive her tax refund if she is making timely payments on an IRS installment agreement? Or will it be offset to pay the debt?
My client set up an IRS installment agreement in 2017 to pay a large tax bill for tax year 2016. Since then, she has kept up with the payments. She also paid her 2017 and 2018 tax bills in full. The installment agreement is scheduled to be paid completely paid by 2021. In 2019, for the first time in several years, she overpaid taxes during the year and is due a refund of about $800. Will the IRS pay her refund or will they hold it back, even though she never missed an installment payment?
A. Your client will not receive her refund, assuming it is less than her remaining debt. The Bureau of Fiscal Service will offset her tax refund to reduce outstanding tax debt on the installment agreement.
Even though your client has been diligent about making her installment payments and is otherwise current with her federal taxes, her tax refund will be used to pay down her previous tax debt. One of the conditions of setting up an installment agreement is that any overpayment or refund due will be applied to the tax debt.
The Bureau of Fiscal Service (BFS) may apply a federal tax refund to:
Prior federal tax debts.
Federal non-tax debts, such as an outstanding student loan.
State income tax obligations.
Past-due child and spousal support.
Certain state unemployment compensation debts.
See IRS Tax Tip 2017-33.
Your client will receive a notice listing the original refund amount, the offset amount, and the agency getting the refund, which is the IRS in this case. She should continue making regular installment payments until the debt is paid off.
In cases where the refund is more than the outstanding federal tax debt, the taxpayer will receive the refund balance unless the BFS is applying the refund to another debt.