What are the tax consequences of repaying unemployment benefits?
Question of the week: What does repaying unemployment benefits mean for taxes? Can you net the repayment with the benefits? Is there a deduction or credit?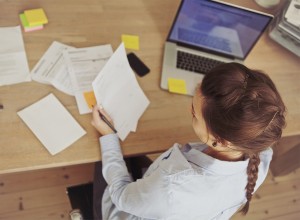 Q. What are the tax consequences of repaying unemployment benefits?
My client Marta has been getting unemployment benefits since she was laid off from her sales job last April. She is worried that she may have to repay some of the benefits. It has to do with her former employer who is contesting some employees' unemployment claims. She found out that a few of her co-workers who were laid off about the same time have now been told by the state that they were not eligible for all their benefits. She thinks one of them may appeal. Although Marta isn't sure exactly what the problem was or whether it will apply to her, she would like to know what will happen if she repays benefits. What are the tax consequences of repaying unemployment compensation? Can Marta net the repayment with the benefits she has already received this year? Or, can she take some kind of tax deduction or credit?
A. Amounts repaid in the same year can be netted with compensation received. Otherwise, a tax benefit is available only if a future year repayment is more than $3,000.
Due to the pandemic, there has been a sharp increase in unemployment claims. We can also expect to see an increase in errors or problems on the part of applicants, employers, and states, which, unfortunately, may lead to some taxpayers having to repay benefits. When this happens, the tax treatment of repaid unemployment benefits will depend on how much is repaid, and when the repayment is made.
Repayment in 2020
First, if Marta repays any of the unemployment compensation received this year (i.e. she repays 2020 benefits by December 31, 2020) she simply nets the repaid amount with benefits received. Note that for 2019, the net amount is reported on line 7 of Schedule 1, Additional Income, with the notation "Repaid" and the amount repaid next to it. The 2020 Form 1040 schedules are not yet available, but reporting should be the same or similar.
Repayment in 2021
Repayment of $3,000 or less. If Marta repays 2020 unemployment benefits in 2021 or any future year, and the repaid amount is $3,000 or less, there is no tax benefit available. Prior to the TCJA, taxpayers who repaid benefits such as unemployment could claim a miscellaneous itemized deduction subject to the 2% of AGI threshold. The TCJA suspended this deduction for tax years 2018 through 2025.
For this reason, if Marta is notified about repayment closer to the end of this year and the due date for repayment is in 2021, or if she's offered some type of payment plan allowing her to defer part of the repayment until next year, she should consider repaying the entire amount by December 31, 2020, if possible, in order to get the full tax advantage of the repayment.
Repayment more than $3,000. If the amount Marta has to repay is more than $3,000 and she pays the amount next year, she'll have two options available to her on her 2021 tax return:
Option 1. Claim a miscellaneous itemized deduction for the amount repaid. Note that the deduction is not subject to the 2% of AGI limitation.
Option 2. Claim a refundable credit. The credit is calculated by refiguring her 2020 taxes as if the excess unemployment compensation had not been received. The credit is the difference between the recalculated taxes and the taxes originally paid. It is reported on Schedule 3, line 13 with the notation "IRC 1341."
Marta may use whichever option yields the better tax benefit.
For more information, see How is a repayment of nonbusiness income reported?
This tax treatment is the same for taxpayers who must repay social security benefits and other previously taxed compensation.