QOTW: Preserve refund when one spouse owes child support?
Question of the Week: Can a spouse file a tax return to preserve a share of a refund that would otherwise go to pay the other spouse's back child support?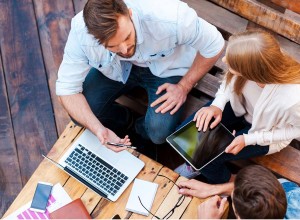 Q: Can a spouse file a return to preserve a share of a refund that should go to pay the other spouse's back child support?
My clients, a married couple with one child, both typically have more income tax than necessary withheld from their paychecks because they "like a big refund." They've repeated their withholding patterns in 2019 but the husband has been having issues with child support (he has two children from a previous marriage). They're concerned that the refund will be held by the IRS to pay back child support. Rather than filing MFS, can the wife file as head of household so she can at least preserve her share of the spouses' refund? She has paid over half of the household expenses.
A: Your client might qualify to use the injured spouse procedures to claim part of her refund.
Your client may not file as head of household because she does not qualify to do so. However, she can file an injured spouse claim to claim her part of the refund.
There is no indication that your clients occupied separate households during the second half of 2019. No matter who paid expenses, married taxpayers who live together do not have the option of using the head of household filing status for either spouse.
Instead of filing married filing separately (MFS), your clients should consider filing jointly and submitting an injured spouse claim with their return.
A married taxpayer is an injured spouse if:
The taxpayer files a joint return that has a refund due.
All or part of the joint refund is expected to be applied to the taxpayer's spouse's legally enforceable and past due debt, such as child support.
The taxpayer has no legal liability to pay this debt.
The return includes the taxpayer's own taxable income such as wages.
The taxpayer has paid-in taxes (withholding or estimates) and/or is due a share of a refundable credit such as EIC.
If your client meets these requirements, she can file Form 8379, Injured Spouse Allocation. In general, report total income, deductions, and credits shown on the joint return and allocate each spouse's separate items (wages, IRA contributions, etc.) in his or her respective column on Form 8379. See the Form 8379 instructions on how to allocate other items. Note that the IRS will make EIC allocations. Also, special instructions apply for taxpayers who live in community property states.
Taxpayers may attach Form 8379 to their jointly filed original or amended return or send it later to the IRS service center that handled their e-filed or paper filed return. Important: the injured spouse is the spouse who does not owe the tax debt and is trying to protect a share of the refund.
For more information on the injured spouse procedures, see How to protect one spouse's share of a joint tax refund when the IRS can take it.
Originally published in the 11/06/19 edition of TAX in the News