QOTW: Donating groceries to food bank
Taxpayers who donate groceries can deduct the donation if made directly to a qualified organization, but generally not if donating at checkout.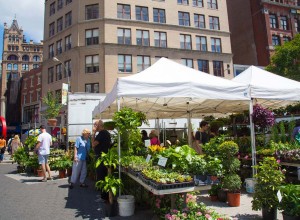 Q. Are donations made at the check-out counter at the grocery store tax deductible?
A local grocery store encourages shoppers to buy "holiday bags" at the check-out counter. These are grocery sacks pre-filled with nonperishable canned and boxed goods or toiletries which the store brings to various area food banks and shelters. Holiday bags can be anywhere from $5 to $25. Each purchase is shown on customers' itemized receipts showing "holiday bag" with the amount separately from other purchases. A typical regular customer may donate $100 or more for all bags purchased throughout the holiday season. Will the receipts be adequate documentation for the customers to deduct the cash contributions?
A. No, unless the donations are made directly to a charity, the grocery store customer can't deduct donations paid to the grocery store.
Although an itemized receipt would ordinarily serve as documentation for a cash donation to a charity, and the organizations served are probably qualified 501(c)(3) organizations, the "holiday bags" purchased in this manner are not tax deductible. The problem here is that customers are not directly donating cash or goods to qualified organizations. Instead, they are giving money to the grocery store so that the store can drop off the bagged items to several different organizations.
Some stores do work with one named organization, and in that case, customers' receipts may reflect the necessary information. For instance, if a customer donates $10 to "XYZ Foodbank" (and the food bank is a qualified charitable organization), the customer may be able to deduct the donation if the receipt shows the name of the charity, the amount donated, and date of the donation.
In your situation though, customers are buying items for unnamed organizations. Although laudable, this is not tax deductible.