PTIN fees are back for tax season 2021
PTIN fees of $35.95 will be collected for tax season 2021. The fee is $21 plus a $14.95 vendor fee. PTIN applications and renewals will start in fall 2020.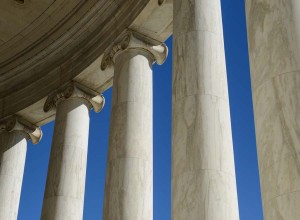 IRS news release IR-2020-159 announces the release of final regulations setting the Preparer Tax Identification Number (PTIN) fee for the upcoming 2021 tax season. The total fee is $35.95.
Background on PTIN fee suspension
In Steele, a federal district court for the District of Columbia ruled in a 2017 class action suit that the IRS could require paid tax preparers to have a PTIN but could not charge a fee for it. The court enjoined the IRS from charging PTIN fees and required the IRS to refund previously collected fees. Following the decision, the IRS suspended PTIN fees and also announced its intent to appeal the decision. PTIN fees were last charged in 2016 for the 2017 tax season. At that time the fee was $33 plus a $17 vendor fee for a total of $50. PTIN fees were not collected for the 2018, 2019, or 2020 tax seasons.
In Montrois the U.S. Court of Appeals for the District of Columbia Circuit concluded that the IRS acted within its authority in charging tax return preparers a fee to obtain and renew a PTIN. The decision overturned the 2017 federal district court ruling. The case was then remanded to the lower court for further proceedings and assessment of the appropriate fee amount. See TAX in the News March 6, 2019 for discussion of the two cases.
PTIN fees resume for tax season 2021
The final regulations set the TS 2021 PTIN fee at $21 plus a $14.95 contractor fee, for a total of $35.95 per PTIN. The fee is the same for renewals and new PTIN applications. Anyone who prepares or substantially helps prepare for compensation any federal tax return or claim for refund is required to have and use a PTIN. A PTIN is valid only through December 31 for each applicable tax season and must be renewed each season by tax professionals continuing to prepare returns for compensation.
PTIN applications and renewals for the upcoming tax season should begin this fall.
Originally published in the 7/22/2020 edition of TAX in the News