Are income tax and deduction rules different for second draw PPP loans?
Question of the week: A small business client applied for a second draw PPP loan. Which expenses can be forgiven? Are expenses paid with the forgiven loan deductible?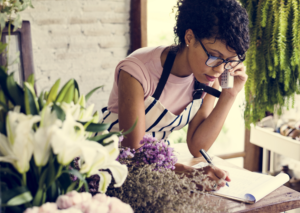 Q: Is a forgiven first or second draw PPP loan taxable? If not, are expenses paid with the tax-free PPP loan deductible?
Donna runs a small restaurant that was able to stay open during the pandemic, mostly by offering carry-out service with a limited menu. As things slowly get back to "normal" she's working on re-opening the full-service restaurant with her complete menu. To that end, she has applied for a "second draw" PPP loan to help her with payroll and other expenses. Donna has some questions about how the loan works and says she has read some conflicting information. Which expenses are eligible for forgiveness and is the forgiven loan taxable? Are expenses paid with the forgiven loan still deductible?
A: Under the Consolidated Appropriations Act 2021, a forgiven PPP loan is not taxable. Ordinary and necessary expenses paid with the forgiven first or second draw PPP loan are deductible. This supersedes earlier laws and guidance.
Based on CAA21 (enacted at the end of 2020) and revised IRS guidance, if Donna seeks loan forgiveness:
the forgiven debt will not be taxable, and
ordinary and necessary business expenses paid with forgiven PPP loan proceeds are deductible.
The CARES Act introduced the Paycheck Protection Program, later modified by the PPPFA and again by CAA21, to help businesses such as Donna's pay their employees and handle other expenses during the COVID-19 pandemic. Under the CARES Act, gross income does not include forgiven PPP loan debt.
Tax treatment of expenses paid with first and second PPP draw
Before the passage of CAA21, IRS provided guidance in Notice 2020-32 and Rev. Proc. 2020-51. Under this guidance, the IRS concluded that although forgiven PPP debt is not taxable, expenses paid with proceeds from a forgiven PPP loan are not deductible. Limited exceptions were available to taxpayers who opted not to seek forgiveness or for whom forgiveness was denied.
CAA21 made several modifications to PPP loans. The Act created a "second draw" for small businesses with 300 or fewer employees and who meet other criteria. The Act added more expenses that are allowable and eligible for forgiveness. Importantly, the Act provides that ordinary and necessary business expenses paid with forgiven PPP loan proceeds are deductible. Also, in addition to reiterating that forgiven loans are not taxable, the Act provides that the taxpayer's tax basis, business assets, and other tax attributed are not reduced as a result of forgiven PPP loans.
Consequently, the IRS released Rev. Rul. 2021-2 to update guidance on forgiven loans. The ruling conforms IRS guidance to the new law, i.e. expenses paid with forgiven loan proceeds are deductible, and effectively obsoletes earlier guidance. The ruling applies to tax years ending after March 27, 2020 (tax year 2020 and beyond for calendar year taxpayers).
Types of expenses considered for forgiving a first or second PPP draw
The list of potentially forgivable expenses now includes the following:
Payroll costs, including employee compensation and health insurance
Interest on certain business mortgage obligations
Business rent on certain real or personal property
Certain business utility payments
Business software or cloud computing services used for business operations such as product or service delivery; payroll processing and other human resources functions; and sales, billing, and other accounting functions
Property damage caused by vandalism or looting related to public disturbances in 2020 and not covered by insurance
Goods and supplies essential to business operations pursuant to a contract, order, or purchase order in effect at any time before the covered period with respect to the loan or for certain perishable goods
Worker protection expenditures including personal protective equipment
Generally, a taxpayer must use at least 60% of expenditures paid with PPP loan proceeds toward payroll costs to seek full forgiveness. See SBA's the Paycheck Protection Program site for details on second draw loans, applying for forgiveness, and more. (Caution: Some information developed for the first round of PPP funding is not yet fully updated for CAA21 changes.) Also, see SBA's interim final rule on PPP loans. The interim final rule contains more details on forgivable expenses, these details start on page 12 of the document.