Payment and filing deadline extension, bad check penalty relief, interest on overpayments
The Treasury Department postponed the due date for paying and filing 2019 federal income tax from April 15 to July 15, 2020 due to COVID-19.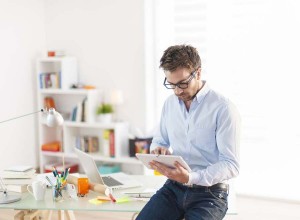 In March, the IRS announced that the April 15, 2020 deadline to file tax returns and pay taxes was postponed to July 15, 2020.
Inadvertent Penalty Assessment (Originally published in the September 2, 2020 edition of TAX in the News)
Failure-to-deposit penalties assessed inadvertently
Employers are permitted to reduce payroll tax deposits in anticipation of the credit for qualified sick and family leave and/or the employee retention credit. A small population of eligible employers that reduced payroll tax deposits as per Notice 2020-22 may have received a notice stating they were assessed a failure-to-deposit penalty applicable to Form 941. The penalty was based on the mismatch between reported liabilities and reduced deposits.
The IRS is aware of the problem and is taking action to prevent it in the future and to notify affected employers. These employers do not need to take action on the notice. See the IRS' August 21 statement on failure-to-deposit penalties.
Bad check penalty relief and interest on overpayments (Originally published in the August 27, 2020 edition of TAX in the News)
Bad check penalty relief
IRS is still experiencing a backlog of unopened mail because of the pandemic. Taxpayers should not cancel checks and should make sure they continue to have sufficient funds to cover payments. However, to provide fair and equitable treatment, the IRS is providing relief from bad check penalties for dishonored checks. The relief applies to checks received between March 1 and July 15, 2020.
Any payments received, with or without a tax return, will be posted as of the date received, not the date processed. See "Pending Check Payments and Payment Notices" in IRS's mission critical update.
Interest on overpayments
This tax season the IRS is sending interest payments to individual taxpayers who filed a 2019 tax return by the July 15, 2020 deadline. Interest accrues from April 15 to the date the refund is paid and applies to taxpayers who received a refund in the past three months or will receive a refund. The quarterly interest rates are 5% for the second quarter and 3% for the third quarter, compounded daily. Most interest payments will be made separately from the refund. Those who received a direct deposit refund will receive a direct deposit interest payment; all others will receive a check annotated "INT Amount."
Interest payments are taxable. By law, interest payments are taxable and must be reported on 2020 tax returns. The IRS will send Form 1099-INT to anyone who receives interest totaling at least $10. As of August 18, the IRS had sent 13.9 million interest payments. See IRS news release IR-2020-183.
Installment agreement reminder (Originally published in the July 22, 2020 edition of TAX in the News)
Taxpayers who took advantage of the People First Initiative tax relief and did not make installment or other previously owed payments must restart their payments to avoid penalties or possible default on their agreements. Those who suspended installment agreement payments between April 1 and July 15, 2020, should resume their payments by the first monthly payment due date after July 15. If necessary, taxpayers should contact their bank to ensure that payments are resumed on a timely basis. During the suspension period interest continued to accrue and the balance has remained. Taxpayers unable to meet their current installment agreement because of a COVID-19 hardship should contact the IRS. See IRS news release IR-2020-142.
Postponements for businesses and individuals (Originally published in the Mar. 20, 2020 edition of TAX in the News)
The IRS has now expanded the 90-day postponement to generally include all taxpayers with a filing or payment deadline falling on or after April 1, 2020, and before July 15, 2020. Individuals, trusts, estates, corporations, passthrough entities, and exempt organizations qualify for the extension.
This relief applies to:
Americans who live and work abroad and normally have a June 15, 2020 filing deadline.
Both the April 15 and June 15, 2020 estimated tax payments.
The April 15 general statute of limitations to file a refund claim for tax year 2016.
Eligible taxpayers will not incur late filing and late payment penalties or interest before July 15. Notice 2020-23 linked below lists all forms and other time sensitive acts for which this relief applies.
Taxpayers who need additional time to file beyond July 15 must request an extension in the usual manner. Individuals may file Form 4868 to request an extension to October 15, 2020. As always, filing an extension of time to file through October 15 does not further extend the time to pay after July 15.
IRS news release IR-2020-66 & Notice 2020-23
Taxpayers who owe tax payments can find more information on stopping payments in the Insights article, "Stopping scheduled balance due payments with the IRS"
Prior guidance on filing and payment
The IRS issued Notice 2020-18 to announce a 90-day postponement of 2019 federal tax filing and payment deadlines in accordance with the President's March 13 emergency declaration on the novel coronavirus (COVID-19).
Eligible taxpayers
Any person with a federal income tax payment or a federal income tax return due April 15, 2020 is affected by the COVID-19 emergency and eligible for an automatic postponement of the April 15 filing deadline for filing tax returns and making federal income tax payments.
The term "person" includes an individual filing Form 1040, Form 1040-SR, Form 1040-NR, Form 14040-PR, or Form 1040-SS, a calendar year trust or estate filing Form 1041, and a calendar year corporation filing Form 1120 or other 1120-series form.
The March 16, 2020 due date for calendar year partnerships (Form 1065) and S corporations (Form 1120-S) is not postponed. However, individuals receiving passthrough income reported on Schedule K-1 from these entities is eligible for automatic postponement.
Fiscal year businesses with returns due April 15, 2020 are also eligible for the postponement.
Filing postponement period
The due date for federal income tax returns and payments normally due April 15, 2020, is postponed to July 15, 2020.
Amounts postponed
There is no limit on the amount of tax payment that a taxpayer may postpone.
Relief granted
During the postponement period (April 15 to July 15) interest and penalties that would otherwise apply will not accrue on federal tax liabilities.
Applicable interest and penalties will begin to accrue again on all outstanding 2019 federal tax liabilities starting July 16, 2020.
Date for filing postponed
Notice 2020-18 extends the April 15 deadline to July 15. Taxpayers who are unable to file by the July 15 due date must request an automatic extension on Form 4868 or Form 7004. Taxpayers who request an automatic extension of time to file Form 1040 will have a tax return due on October 15, 2020.
Estimated income tax payments
Notice 2020-18 also postpones federal estimated income tax payments (including payments of tax on self-employment income) due on April 15, 2020 for an individual taxpayer's 2020 tax year. It does not postpone the second quarter estimated tax payment due on June 15, 2020.
Other taxes are not postponed
Notice 2020-18 does not postpone any other federal tax obligations, such as payroll taxes or requirements to file information returns. Employers should continue to deposit payroll taxes.
IRA and HSA deadlines postponed
The due date to contribute to an IRA or HSA for 2019 is postponed to July 15, 2020.
The IRS has set up a Coronavirus Tax Relief page where this and other information will be posted and updated, as well as Filing and Payment Deadlines Questions and Answers.