Payment and filing deadline extended 90 days due to COVID-19
The Treasury Department postponed the due date for paying and filing 2019 federal income tax from April 15 to July 15, 2020 due to COVID-19.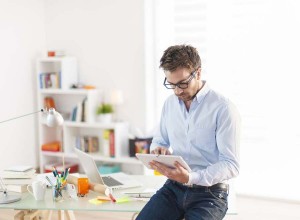 Editor's note: This article was originally published on Mar. 20, 2020 and was last updated on Mar. 25, 2020 at 10:30 am (CST).
The IRS issued Notice 2020-18 to announce a 90-day postponement of 2019 federal tax filing and payment deadlines in accordance with the President's March 13 emergency declaration on the novel coronavirus (COVID-19).
Eligible taxpayers. Any person with a federal income tax payment or a federal income tax return due April 15, 2020 is affected by the COVID-19 emergency and eligible for an automatic postponement of the April 15 filing deadline for filing tax returns and making federal income tax payments.
The term "person" includes an individual filing Form 1040, Form 1040-SR, Form 1040-NR, Form 14040-PR, or Form 1040-SS, a calendar year trust or estate filing Form 1041, and a calendar year corporation filing Form 1120 or other 1120-series form.
The March 16, 2020 due date for calendar year partnerships (Form 1065) and S corporations (Form 1120-S) is not postponed. However, individuals receiving passthrough income reported on Schedule K-1 from these entities is eligible for automatic postponement.
Fiscal year businesses with returns due April 15, 2020 are also eligible for the postponement.
Postponement period. The due date for federal income tax returns and payments normally due April 15, 2020, is postponed to July 15, 2020.
Amounts postponed. There is no limit on the amount of tax payment that a taxpayer may postpone.
Relief granted. During the postponement period (April 15 to July 15) interest and penalties that would otherwise apply will not accrue on federal tax liabilities.
Applicable interest and penalties will begin to accrue again on all outstanding 2019 federal tax liabilities starting July 16, 2020.
Filing date is postponed. Notice 2020-18 extends the April 15 deadline to July 15. Taxpayers who are unable to file by the July 15 due date must request an automatic extension on Form 4868 or Form 7004. Taxpayers who request an automatic extension of time to file Form 1040 will have a tax return due on October 15, 2020.
Estimated income tax payments. Notice 2020-18 also postpones federal estimated income tax payments (including payments of tax on self-employment income) due on April 15, 2020 for an individual taxpayer's 2020 tax year. It does not postpone the second quarter estimated tax payment due on June 15, 2020.
Other taxes are not postponed. Notice 2020-18 does not postpone any other federal tax obligations, such as payroll taxes or requirements to file information returns. Employers should continue to deposit payroll taxes.
IRA and HSA deadlines postponed. The due date to contribute to an IRA or HSA for 2019 is postponed to July 15, 2020.
The IRS has set up a Coronavirus Tax Relief page where this and other information will be posted and updated, as well as Filing and Payment Deadlines Questions and Answers.