Partnership amended returns under Rev. Proc. 2020-23
A new revenue procedure changes the partnership audit procedures for amending 2018 and 2019 partnership returns (Form 1065).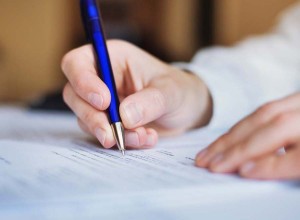 Under the centralized audit regime that went into effect January 1, 2018, partnerships could only make changes to previously filed 2018 and 2019 returns through an Administrative Adjustment Request (AAR). This meant that partnerships could not take advantage of the CARES Act changes, such as the suspension of the excess business loss rules or bonus depreciation for qualified improvement property, until they filed their current year return, in 2021 for most partnerships.
In order to allow partnerships to benefit as quickly as possible the IRS is allowing partnerships to file amended Form 1065 and reissue Schedules K-1 by September 20, 2020 for tax year 2018 and 2019. The amended 1065 must have the amended box checked, have "FILED PURSUANT TO REV PROC 2020-23" written at the top, and attach a statement to each reissued K-1. The partnership may either file electronically or mail the amended return.
Note: this procedure only applies to partnerships that have not opted out of the centralized audit rules and only applies to tax years 2018 and 2019.
To illustrate, ABC partnership timely filed its tax year 2018 that included a business interest deduction that was limited to 30% and qualified improvement property that was placed in service in 2018. The deduction for depreciation for the qualified improvement property was calculated based on a 39-year depreciable life. The new rules provided by the CARES Act allow ABC to go back to 2018 and take a deduction of 50% for business interest as opposed to 30%. In addition, the qualified improvement property is eligible for bonus depreciation which would allow ABC to deduct the full cost of the property immediately as opposed to spreading it over 39 years.
Under the new procedures set forth under Rev. Proc. 2020-23, ABC will be able to file an amended Form 1065 and issue new Schedules K-1 to its partners immediately. This will result in expedited relief because the changes will not be reported on the partnership's 2020 Form 1065 (filed in 2021). ABC would check the amended return box on the new Form 1065, have "FILED PURSUANT TO REV PROC 2020-23" written at the top, and attach a statement to each reissued K-1.
For more information on the partnership audit procedures, see Partnerships, Part III: Partnership Audit Procedures
Originally published in TAX in the News 4/29/2020.