Can taxpayers deduct medical expenses for a nondependent child?
Question of the week: Can taxpayers deduct their daughter's medical expenses even though she doesn't qualify as their dependent?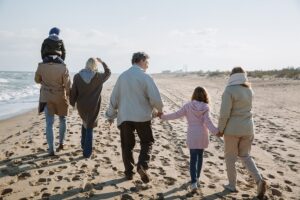 Q. Can clients deduct their adult daughter's high medical expenses if she earns too much making her a nondependent?
Clients Len and Carrie have an adult daughter who lives with them. Their daughter, Charlotte, is 40 years old and has mental and physical health issues, but she is still able to work. In 2019 she earned about $20,000. The clients paid extensive medical expenses for her, including her health insurance premiums, her plan's high deductible ($7,000) and co-pays, costly medications, therapy, and other items that were not covered or only partly covered by insurance. They cannot claim their daughter as a dependent because of her earnings. Can Len and Carrie deduct Charlotte's medical expenses on their joint return for a nondependent?
A. Possibly. They can deduct non-dependent medical expenses if their daughter could otherwise be claimed as their dependent except for the gross income test.
Your clients may be able to deduct their daughter's medical expenses if they can establish that she would be their dependent but for the gross income test for a qualifying relative.
In general, a taxpayer may deduct qualified medical expenses not covered by insurance to the extent the expenses exceed 7.5% of the taxpayer's adjusted gross income. In addition to the taxpayer's own expenses, medical expenses of the taxpayer's spouse and dependents are also deductible. For medical expense deduction purposes, a dependent is an individual who could be claimed as the taxpayer's qualifying child or qualifying relative without regard to the following:
152(b)(1). The taxpayer is a dependent and thus precluded from claiming dependents.
152(b)(2). The dependent is married and files a joint return.
152(d)(1)(B). The dependent's gross income is more than the annual exemption amount ($4,200 in 2019 for the qualifying relative gross income test).
For your clients, it would seem that their daughter is their dependent except that her income exceeds the $4,200 limitation. However, keep in mind that all other qualifying relative tests must be met. Most of the tests appear to be met: Charlotte is their daughter; she is presumably a U.S. citizen, unmarried, and not a qualifying child of another taxpayer. (Note that their daughter cannot be a qualifying child because of her age. Despite her health problems she is not totally disabled.)
The important test for your clients is to make sure the support test of §152(d)(1)(C) is met. It would be best to complete a support worksheet to verify that your clients did indeed provide more than half of their daughter's support in 2019, especially in view of her $20,000 income. Count only Charlotte's income that she actually uses for support. Also, be sure to consider all of her expenses in addition to medical expenses such as food and clothing, transportation, and her share of household expenses.
If Len and Carrie are paying more than one half of their daughter's support, then she can be treated as their "dependent" for medical expense deduction purposes.
For more information on family and dependent oddities, see the Insights articles, "Family and dependent tax rules, Part 2: Oddities"