Medicaid waiver payments may now be used to claim tax credits
Medicaid waiver payments to care providers may be used to calculate the EITC and other tax benefits, but only if the payments are included in gross income.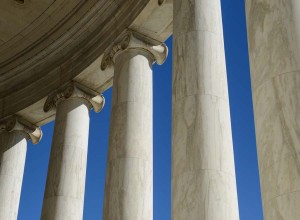 Background: Medicaid waiver payments and difficulty-of-care payments
Medicaid waiver payments are qualifying payments made by a state to a caregiver for providing home-based services to an eligible individual, such as a disabled spouse or elderly parent. In Notice 2014-7, the IRS compared Medicaid waiver payments to difficulty-of-care payments and found that they share similar characteristics. A difficulty-of-care payment is a type of foster care payment made when the state determines specialized care is needed because of the foster individual's physical or mental handicap. In either scenario, the caregiver is paid by the state to provide suitable care in the home and prevent institutionalization of the disabled individual.
Difficulty-of-care payments are generally nontaxable unless the provider is caring for more than 10 individuals under age 19 or five individuals age 19 or older. In Notice 2014-7, the IRS concluded that, likewise, Medicaid waiver payments are excludable from taxable income as long as the provider doesn't exceed these limitations. Furthermore, excluded Medicaid waiver payments may not be used to calculate the EITC or other earned-income-based tax benefits.
The Feigh case
In Feigh v. Comm'r, Mary Feigh received Medicaid waiver payments from Minnesota to care for her adult disabled son. She excluded the payments from gross income but also claimed the EITC and additional child tax credit (ACTC) based on the payments. In this case, the Tax Court held that the IRS may not reclassify Medicaid waiver payments as excludable foster care payments. The Tax Court agreed with the Feighs' reasoning that the IRS cannot use its own notice to deprive them of tax benefits provided by Congress. See TAX in the News May 22, 2019, for a full discussion of Feigh and earlier guidance on Medicaid waiver payments.
IRS form instructions for 2019
While the Tax Court challenged the IRS's reasoning in Notice 2014-7 and allowed the Feighs to claim the EITC and ACTC, there is no indication they were required to include the Medicaid waiver payments in gross income. Nonetheless, as the court pointed out, there is no statutory authority to exclude payments, yet include them in earned income for tax credit purposes.
Accordingly, the IRS has revised draft instructions (as of December 15, 2019)* to the 2019 Form 1040, directing the taxpayer to include on line 1 (wages, salaries, and tips) "any Medicaid waiver payments you received that you choose to include in earned income for purposes of claiming a credit or other tax benefit, even if you didn't receive a Form W-2 reporting these payments." Taxpayers who do not receive Form W-2 should retain documentation to substantiate the payments received.
As in prior years, taxpayers who do receive Form W-2 for Medicaid waiver payments have the option of reporting them on the wages line, then backing them out on Schedule 1, line 8 (other income) and showing "Notice 2014-7" on that line. However, only the nontaxable portion of Medicaid waiver payments can be backed out.
It thus appears that the IRS is permitting Medicaid waiver payment recipients to choose to continue to follow Notice 2014-7, i.e. exclude the payments, or choose to include them in income and claim the EITC or ACTC. However, taxpayers may not exclude an amount, or include it and then back it out, and also use the amount to calculate the refundable credits. EITC and ACTC draft worksheets similarly indicate that taxpayers may not include Medicaid waiver payments in earned income for credit purposes unless they are also included in gross income.
* Note that these are draft instructions and final instructions may change.