ITIN renewal period for 2020 tax returns underway
ITINs unused in the last three tax years or issued before 2013 must be renewed. Learn more about ITIN renewal from The Tax Institute.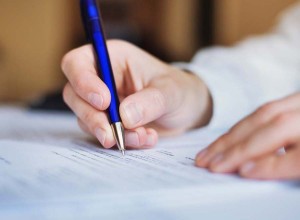 In news release IR-2020-181, the IRS provides details on the next round of individual taxpayer identification number (ITIN) renewals. Under the PATH Act, taxpayers with ITINs issued prior to 2013 need to renew their ITINs on a rolling renewal schedule. According to the news release, this is the last rolling cycle for ITINs issued before 2013. However, as explained below, ITINs that have not been used on a federal tax return at least once in the last three years must also be renewed if the taxpayer intends to file a return. This is an ongoing requirement.
New renewal cycle. Taxpayers with middle digit 88 of their ITINs (e.g. 9XX-88-XXXX) and, if assigned before 2013, taxpayers with middle digits 90, 91, 92, 94, 95, 96, 97, 98, or 99 have ITINs that will expire December 31, 2020. The renewal period for these taxpayers is underway. Taxpayers will need to follow current Form W-7 documentation guidelines to demonstrate identity and foreign status. There is no requirement to submit a tax return with a renewal.
If taxpayers have an expired ITIN and don't renew before filing a tax return in TS21, they could face a refund delay until the ITIN is renewed. Taxpayers will continue to use the same ITIN after renewal.
The IRS plans to send CP48 notices to impacted taxpayers in the coming months. Taxpayers who have already renewed do not need to take any further action on the notice.
Other taxpayers may need to renew their ITINs. In addition to affected taxpayers in the current renewal group, there are two other groups of ITIN holders who may need to renew an ITIN so it will be in effect for returns filed in TS21:
Taxpayers with unused ITINs. ITINs that have not been used on a federal tax return at least once in the last three tax years (here, 2017, 2018, or 2019) will no longer be valid for use on a tax return unless renewed by the taxpayer.
Taxpayers with previously expired ITINs that never renewed. Taxpayers with 70 through 87 as the middle digits of their ITINs have expired ITINs from earlier waves unless they already renewed.
Only ITIN holders who have a tax return filing requirement or who will be filing to request a refund need to renew their ITINs. Taxpayers who have an ITIN but are not required to file tax returns (such as taxpayers who use an ITIN for banking) do not have to renew. However, if they later need to file a return, they will need to renew at that time.
Family renewal option available. If any individual receives an ITIN renewal notice from the IRS, they can choose to renew the ITINs of all of their family members at the same time rather than renewing them separately over several years. Family members include the tax filer, the spouse and any dependents claimed on their tax return.
Note. Under the TCJA, some tax benefits, such as dependent exemptions, are not available 2018-2025. Family members who are not U.S. citizens or resident aliens and who are residing outside the U.S. need not renew if there is no tax benefit available. For example, a dependent child who is a citizen of Mexico and living in Mexico would not need to renew because the taxpayer cannot claim the child tax credit or other dependent credit for this child.
For more information on ITIN renewal see "ITIN renewal and how to prepare"