What tax impacts should a business owner consider before they hire their children?
Question of the week: What tax, labor and other considerations are involved when business owners hire their children? The Tax Institute explains.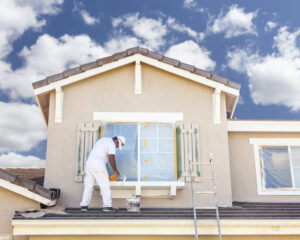 Q. Can a business owner hire their two teenage children to help in their business?
My client James has a handyman business that he runs from his home. During the pandemic his business has been surprisingly brisk, and he is often out on repair calls all day long. He has two teenage children at home who are doing most of their schoolwork virtually. Andre is 15 and a high-school sophomore. Carmella is 18 and a college freshman at the local community college. For a variety of reasons, James would like to hire his children to give them opportunities to gain some job experience. They don't have many opportunities in the job market at the moment.
James has a growing pile of paperwork, scheduling issues, tools that need cleaning, and much more he thinks he can teach them to handle. Both children are very computer savvy, and Carmella is also interested in learning more about the actual repair work. Can James hire his children to work for his business? If so, does he give them 1099s? He does have an EIN for his business. What else does he have to consider?
A. Yes, a business owner may hire their children, but their pay and work need to be appropriate for their ages. There are payroll and other tax consequences as well as child labor laws to consider.
James can employ both children in his business. There are employment, labor, and other considerations in doing so.
Tax considerations for hiring children
The determination as to whether Andre and Carmella are employees or independent contractors is made the same way for family members as it is for any other individual working for a business. In this case it is most likely that the children are employees who will be issued a W-2 as James will control and direct everything they do. The Insights article "Back to basics: Classifying workers as independent contractors or employees can be tricky" would be helpful for James' decision.
Assuming that the children will be treated as employees, both are subject to income tax withholding. However, depending on their wages and what other income they have, they may be exempt from withholding. The 2020 filing requirement for a dependent is the greater of $1,100 or earned income plus $350 up to the standard deduction of $12,400. The children should complete W-4s. If applicable, the W-4 should show "exempt" under line 4(c) per the form instructions.
You did not mention whether James is self-employed or his business is incorporated.
If James' business is a sole proprietorship then Andre's wages are not subject to social security and Medicare withholding until he turns 18 and neither child is subject to federal unemployment tax (FUTA) until they turn 21. Carmella is 18 so she is subject to social security and Medicare withholding.
If James' business is not a sole proprietorship, for instance, if it is an S corporation, then both children are subject to social security, Medicare, and FUTA taxes regardless of their ages. See "family employees" in IRS 15, Employer's Tax Guide.
James will be responsible for making payroll tax deposits, payroll tax forms, and W-2s for Andre and Carmella, even if they do not have tax filing requirements. This may be a lot for him to take in if he has not had employees before now but he should be made aware of his obligations. IRS's Understanding Employment Taxes and Pub. 15 are good starts. Also see "Back to basics: What small employers need to know when withholding taxes for an employee"
James can deduct the children's wages on his business return or schedule.
Note that since the children will have earned income they can make traditional or Roth IRA contributions too.
Work considerations for hiring children
The work that the children do and the pay they receive should be appropriate for their ages and abilities. They may do any type of office work, such as filing, making appointments, and recordkeeping. The federal minimum wage is currently $7.25 an hour. His state may have a higher minimum wage, though. A youth minimum wage of $4.25 per hour applies to children under 20 for the first 90 calendar days (not work days) after the child first starts working. However, state youth minimum wage age limits, wage limits, and other restrictions may differ from the federal minimum. Also check labor laws for your state.
The Fair Labor Standards Act (FLSA) provides rules for child labor and exemptions to those rules. Youth younger than 16 years of age working in nonagricultural employment in a business owned by their parents or by persons standing in place of their parents may work any time of day and for any number of hours. However, there are some restrictions for hazardous occupations. Although a handyman business is not listed as a hazardous occupation, particular care should be taken if Andre handles any power tools, even if just to clean them and put them away.
Different rules would apply if a business is not solely owned by parents or by persons standing in their place. See the Department of Labor's YouthRules! Initiative as a guide for children, parents, and employers.
James has a lot to think about but hiring Andre and Carmella gives him an opportunity to teach them about work and his business.