Health savings account (HSA) use for complex family health insurance situations
Question of the week: What is the maximum HSA contribution when insurance covers a taxpayer and her nondependent child? Can the taxpayer's HSA funds pay expenses for the covered nondependent child? Can the HSA funds pay expenses for a dependent child who is covered by a different plan?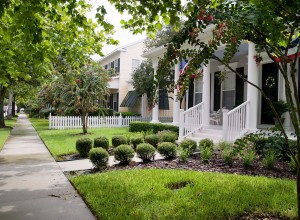 Q. Can a client contribute the family maximum to her HSA if her HDHP covers only herself and her son who is not her dependent? Can she use her HSA to pay his expenses and expenses of a dependent daughter covered under a different plan?
My client has a family coverage high deductible health plan (HDHP) through her employer. In 2019, the plan covered her two dependent children: her daughter who was age 14 and her son who was age 22 and a college student. Starting in January of 2020, her daughter is now covered under the client's ex-husband's plan instead of her HDHP. Also in January, her son graduated from college and started a job. However, he'll remain on her health insurance as it is better than his new employer's coverage. Both children continue to live with her, but she'll only be able to claim her daughter as a dependent in 2020. Can she still contribute the family maximum to her HSA even though the plan now only covers a non-dependent (besides herself)? Can her HSA still be used for both children's expenses?
A. Your client can contribute the family maximum amount but her HSA may be used only for herself and dependent daughter's expenses.
Your client can still contribute the family maximum amount to her HSA, but the HSA can be used only for her own and her daughter's expenses.
HDHP coverage
Generally, under the ACA, a group health plan may cover an individual's child until the child turns 26, so your client's HDHP is continuing to cover her son's medical expenses even though he has graduated from college and is no longer her tax dependent. Family HDHP coverage means that the health plan covers the eligible individual (your client) and at least one other person (your client's son). The other person could also be a spouse or a domestic partner, whether or not the domestic partner is a dependent.
HSA qualified medical expenses
Your client may use her HSA tax-free only for her own and her daughter's medical expenses. Qualified medical expenses include only expenses for the HSA owner, spouse, and tax dependents. Thus she may continue to pay her daughter's expenses that are not reimbursed or reimbursable under the health plan that covers her.
She can't pay her son's medical expenses and treat them as qualified medical expenses for HSA purposes because he is not her dependent.
HSA contributions
Since your client's HDHP covers her son, it is a family coverage HDHP and she can contribute up to the maximum $7,100 for 2020 plus another $1,000 if she is 55 or older.
However, because her son is covered by an HDHP, he can also open his own HSA, contribute to it, and use it to pay his out-of-pocket expenses. Your client can also make contributions on his behalf to his HSA.
His maximum HSA contribution is also $7,100 since he is covered by a family HDHP. Although a married couples' total contributions to their respective HSAs would be limited to the yearly family maximum amount, the limitation doesn't apply to your client and her son. That is, they can contribute up to $7,100 each to their respective HSAs
In many cases, an HSA would cover the same people that are covered by the HDHP but that is not necessarily the case. Your client's situation illustrates that an HSA may pay expenses for someone not covered by the HDHP and, conversely, may not pay expenses for someone who is covered by the HDHP.
For more information see: