2020 Mid-year health FSA elections
Question of the week: Client's employees want to change their 2020 elections due to COVID-19. Can the client allow employees to make mid-year changes?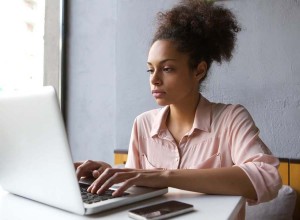 Q. Can employees make mid-year health FSA elections?
A small business client has a health FSA for her employees. Some of her employees have complained that they've been unable to use their FSAs as they planned to before the pandemic and shutdowns. For example, because of plans for elective surgery in early March of this year, one employee, "Sarah," left some of the funds in her FSA at the end of 2019 and elected the maximum contribution for 2020. The surgery was postponed indefinitely. She was not able to use up the 2019 funds by March 15, the end of the plan's grace period, and she doesn't know if she'll have enough expenses to use up the 2020 funds either. Another employee, "Matt," would like to contribute more to his FSA because his wife was laid off and family medical expenses have changed. Can my client do anything to help these and other employees with their FSA coverage in 2020?
A. Yes. Notice 2020-29 allows employers to amend cafeteria plans to allow employees to change elections mid-year to accommodate their changed circumstances.
The IRS recently issued Notice 2020-29 to permit employers to make changes to their cafeteria plan offerings for 2020. For example, health FSAs may be amended to allow employees to elect or revoke an election to participate in the plan or to increase or decrease the participation amount. Health FSAs may also be amended to extend the 2020 plan year grace period so that employees may use the funds for expenses incurred through December 31, 2020.
Changes such as these would allow Sarah, if she's able to reschedule her elective surgery for later in 2020, to use her 2019 and 2020 FSA funds later this year. Or, if that isn't possible, she could at least revoke her 2020 election prospectively or reduce the participation amount to reduce the possibility of unused funds in the account. Matt could increase his participation for the rest of the year.
In order to provide these options for her employees, your client would have to amend the health FSA to implement the changes. She must adopt plan amendments for the 2020 plan year no later than December 31, 2021. Amendments are generally effective retroactive to January 1, 2020 and allow employees to make prospective changes mid-year. Employees must be informed of the changes.
Notice 2020-29 also gives employers flexibility to amend employer-sponsored health insurance plans and dependent care benefits to enable employees to change their elections to accommodate their changed circumstances. Note that employees do not have to meet any particular special enrollment requirements, such as a change in marital status or spousal health coverage, to change their elections. Employers may limit the extent to which election changes are permitted, but the guidance in Notice 2020-29 and non-discrimination rules must be adhered to.
Your client should check with her plan administrator or advisor for assistance in amending the health FSA.