In-game currencies Roblox and V-bucks are not reportable
The IRS removed Roblox and V-bucks, used only in gaming environments and not convertible to real currency, from the list of reportable virtual currencies.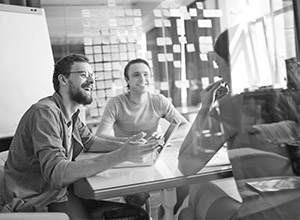 IRS.gov: Virtual Currencies page was recently updated to remove two in-game currencies, Roblox and V-bucks, from its list of convertible virtual currencies that need to be reported on tax returns. Convertible virtual currencies are those that have an equivalent value in real currency or act as a substitute for real currency. These two currencies are used only in the online games Roblox and Fortnite respectively.
For more information on income earned in game settings, see the Insights article, "Income generated from virtual worlds is still taxable in the real world"
The IRS also posted the following statement to explain the revision:
The IRS recognizes that the language on our page potentially caused concern for some taxpayers. We have changed the language in order to lessen any confusion. Transacting in virtual currencies as part of a game that do not leave the game environment (virtual currencies that are not convertible) would not require a taxpayer to indicate this on their tax return.
Virtual currency defined and reporting
The IRS defined virtual currency as "a digital representation of value, other than a representation of the U.S. dollar or a foreign currency ("real currency"), that functions as a unit of account, a store of value, and a medium of exchange." The IRS goes on to say, "Some...are convertible, which means that they have an equivalent value in real currency or act as a substitute for real currency"
Convertible virtual currencies such as Bitcoin either have an equivalent value or can act as a substitute for real currency. Taxpayers who have transactions in convertible virtual currencies must check a box on Form 1040 or Form 1040-SR, Page 1, and meet other reporting requirements. See "Virtual Currency" in the Form 1040 Instructions. Note: On the 2019 tax return, the checkbox was located on Form 1040, Schedule 1.
For more information about virtual currency, see "Cryptocurrency: Secret currency or taxable property?"