Taxpayers impacted by COVID-19 use Form 8915-E to report early distributions from retirement accounts
Question of the week: When is Form 8915-E used to report COVID-19 distributions by qualified individuals? Find out from The Tax Institute at H&R Block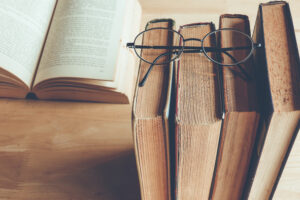 Q: When do taxpayer use Form 8915-E for a COVID-19 retirement distribution and what are the tax consequences?
Two clients took distributions from their retirement plans in 2020. They would like more information on their three-year payment spread for certain COVID-19 related distributions or withdrawals, whether they should file Form 8915-E they need, and repayment possibilities. Both clients are under 59½.
Mario works for a large construction company. The company has had plenty of projects, but in April his children's day care closed because of the pandemic and he had to stay home for nearly two months. His wife Lena also stayed home, but she was spending most of her day working remotely, so it was up to him to look after their two young children. Although his company did provide him some paid leave during this period, he lost out on a portion of his regular pay plus overtime, bonuses, etc. He took a $15,000 distribution from his 401(k) to help cover expenses.
Daisy has been working remotely from home because of the pandemic. She is single and has no children. She decided to take care of some home repairs and upgrades during this time and took a $10,000 distribution from her IRA to help with those costs.
How do these two clients report their distributions? Are they subject to the 10% penalty? Can they repay the distributions?
A: Form 8915-E is used by qualified individuals to report a coronavirus-related retirement distributions.
It appears that Mario has taken a coronavirus-related distribution. He can elect to have the distribution taxed in the current year or spread it out ratably over a three-year period (2020, 2021, and 2022). It also appears that Daisy has taken an early distribution from her IRA that is fully taxable in 2020 and also subject to the 10% additional tax.
Coronavirus-related distributions on Form 8915-E
A coronavirus-related distribution is a distribution made to a qualified individual from a 401(k), IRA, or other retirement plan during 2020. A qualified individual is a taxpayer:
Who was diagnosed with coronavirus by a CDC-approved test,
Whose spouse or dependent was diagnosed with coronavirus by a CDC approved test, or
Who experienced, or whose spouse or other member of the taxpayer's household experienced coronavirus-related adverse financial conditions as a result of:

Being quarantined, furloughed, laid off, or having work hours reduced
Being unable to work due to lack of childcare
Having to close or reduce hours of a business owned or operated by the affected individual
Having a reduction in pay or self-employment income or having a job offer rescinded or delayed
The tax on a coronavirus-related distribution is paid over three tax years (2020, 2021, and 2022). The taxpayer may instead choose to pay the entire tax liability with the 2020 tax return. The distribution is not subject to the 10% additional tax. The taxpayer may recontribute some or all of the distribution at any time during the three-year period. See TAX in the News July 29, 2020 for coronavirus-related tax and recontribution examples.
Mario's situation: Using Form 8915-E for a COVID-19 related withdrawal
Mario is a qualified individual because his children's day care was closed due to the pandemic and he had to stay home to care for them. The distribution amount does not have to correspond to any lost income or additional expense amount.
He should report the distribution and figure the tax on Form 8915-E Qualified 2020 Disaster Retirement Plan Distributions and Repayments. Form 8915-E is also used if Mario is electing out of the three-year spread. In either case, the form itself takes care of avoiding the 10% additional tax. He does not report the distribution on Form 5329, Additional Taxes on Retirement Plans. Note: If Mario had taken over $100,000 in distributions during 2020, Form 5329 would be used as the amount over $100,000 is subject to the additional tax.
Assuming the three-year spread applies, Mario will also complete Form 8915-E in 2021 and 2022 to figure the tax, including any adjustments for repayments in those years. At this time Form 8915-E is still in draft forms and hasn't yet been modified to permit other qualified distributions related to 2020 federally declared disasters.
Daisy's situation: Determining whether the withdrawal qualifies as a COVID-19 related distribution
Daisy's circumstances appear to be very different from Mario's. It may seem her distribution was made due to COVID-19 because it was taken while she was working from home during the pandemic. However, it doesn't meet any of the above criteria. Is it possible she had a reduction in hours or pay during this time? If not, Daisy's distribution is fully taxable in 2020. Unless an exception applies, it is subject to the 10% additional tax, which is reported on Form 5329. If she made the distribution in the last few weeks of 2020 and is still within the 60-day timeframe, she may still be able to recontribute the distribution and treat it as a nontaxable rollover. Otherwise, she does not have the repayment option that a coronavirus-related distribution would have.