Form 1040 due date May 17, 2021; IRS gives more relief to Form 1040 filers
The due date to file and pay 2020 individual tax returns (Form 1040) is postponed to May 17, 2021. Penalties and interest will not accrue before May 18.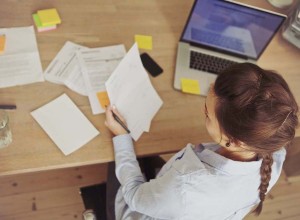 The Treasury Department and IRS postponed the date to file 2020 individual tax returns from April 15 to May 17, 2021. The May 17 postponement also applies to 2020 individual income tax payments. Penalties and interest for late filing and late payment will not accrue before May 18, 2021. Taxpayers do not have to file an extension or take any other action to receive this relief. Individuals who are unable to file an accurate return by May 17 may request a five-month extension (to October 15, 2021). Taxpayers should estimate their tax liability and pay at least 90% of any balance due by May 17.
Reminder: Affected taxpayers in the Texas, Oklahoma, and Louisiana disaster areas have until June 15, 2021 to file federal returns and pay taxes for 2020. State returns for Oklahoma and Louisiana are postponed as well.
What is postponed to May 17, 2021?
Individual tax returns (all Form 1040 series returns) for 2020 and all associated forms and schedules, including Schedule SE, Schedule H, and Form 8938, Statement of Specified Foreign Financial Assets.
Federal individual tax payments for the 2020 tax year due on April 15, including the 10% additional tax on premature IRA or other retirement account distributions.
The due date to make IRA (traditional and Roth), HSA, and Coverdell ESA contributions for 2020.
Any 1040-connected election statement.
Claims for refund for the 2017 calendar year, such as a 2017 claim for EITC, filed on Form 1040 or 1040-X.
Additionally, foreign trusts and estates with federal income tax filing or payment obligations requiring Form 1040-NR, now have until May 17, 2021.
Participation in the Annual Filing Season Program (AFSP) for the 2021 calendar year.
Many states have conformed to the May 17 filing and payment date for individual returns.
What is postponed to June 30, 2021?
Forms in the 5498 series, such as form 5498-SA reporting HSA contributions.
What 2021 due dates are not postponed?
The due date to file calendar year C corporation returns due April 15.
The due date to file a return for any fiscal year entity with a due date of April 15.

Note: although the extension doesn't apply to business or entity returns due April 15, Form 1040 returns with Schedule C, E, F, etc. are postponed to May 17.

Estimated tax payments for the first quarter of 2021. These remain due on April 15.
IRS news releases IR-2021-59 and IR-2021-67, Notice 2021-21.