Final regulations clarify real property definition for like-kind exchanges
Notably, the final regulations generally allow state and local law to determine if property transferred in an exchange is real property.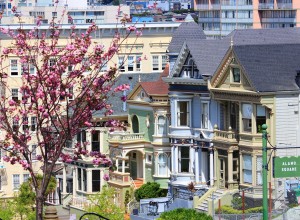 Last June the Treasury Department and IRS issued proposed regulations which defined "real property" for purposes of §1031 like-kind exchanges in accordance with TCJA changes. The proposed regulations were covered in the June 24, 2020 edition of TAX in the News.
IRS news release IR-2020-262 announces the release of final regulations on like-kind exchanges of real property.
The final regulations generally adopt the definitions and guidance in the proposed regulations. Both sets of regulations stress that any definitions of real property for §1031 do not apply for other purposes, such as for capitalization or depreciation rules.
Defining real property for like-kind exchange purposes
Under the final regulations, property is classified as real property if it is:
Classified as such under state and local law, subject to exceptions (see below)
Specifically listed in the regulations
Considered real property after applying all the facts and circumstances provided in the regulations
Real property refers to land, improvements to land, unsevered natural products of land, water and airspace adjacent to land, and certain intangible assets. Improvements are inherently permanent structures, such as buildings, and structural components of inherently permanent structures, such as walls.
Natural products include timber and mineral deposits that are not severed or extracted from the land. Intangible assets that may be treated as real property include a leasehold solely for the use or occupation of land or an inherently permanent structure. A business license is not real property.
The proposed and final regulations emphasize that analysis as to whether an item is or isn't real property must be considered separately for each distinct asset. Some factors that determine whether a particular item is a distinct asset include whether the item is acquired separately or is a component of a larger asset, whether the item is easily separated from the larger asset, and how much it would cost to do so.
Changes in the like-kind exchange final regulations
In response to commenters' concerns, the final regulations made some changes and clarifications to the proposed regulations. Here are some highlights of the changes:
State and local law included in real property definition
In general, property that is considered real property under the laws of the state or locality where the property is located on the date of the transfer in the exchange is treated as real property for §1031 purposes. This is particularly applicable to many kinds of intangible assets, such as stock in a cooperative housing corporation, and it is a reversal of the stance taken in the proposed regulations that state and local law was not determinative for the definition of real property.
Nevertheless, certain intangible assets that were not real property before the TCJA are not real property under the final regulations, no matter how they are classified under state and local law.
These include:
most types of stock
bonds
other securities and debt instruments, and
partnership interests
Purpose or use test eliminated for structural components
Under the proposed regulations, machinery or equipment could be considered a structural component and thus treated as real property if it is permanently affixed, serves an inherently permanent structure, and does not contribute to the production of income other than for use or occupancy of space.
Example 1: The proposed regulations included an example of a 3D printer and a backup generator permanently installed in a plant. The 3D printer contributes to the production of income while the backup generator serves only to keep plant operations going should the main generator fail.
Under the proposed regulations, only the backup generator could have been considered real property because it doesn't contribute to the production of income other than for use or occupancy of space.
The final regulations eliminate this "purpose or use test" for both tangible and intangible property. Whether property contributes to the production of income (the printer) or does not contribute to the production of income other than for use or occupancy of space (the generator) are no longer factors to be considered in the determination of real property.
Final reg. factors test for structural components
Factors that may be considered to determine if an item not specifically listed in the regulations is a structural component are:
The manner, time, and expense of installing and removing the component
Whether the component is designed to be moved
Damage that removal would be caused to the component and to the structure it is affixed
Whether the component was installed during construction of the structure
The final regulations include additional rules related to structural components. For example, property that is produced for sale that may become part of a structural component, such as bricks and windowpanes, is not treated as real property in the hands of the producer. Tenant improvements to a structure classified as real property are also real property. Also, customization doesn't affect whether a distinct asset is a structural component.
Incidental personal property safe harbor for like-kind exchanges
The proposed regulations provided guidance on personal property received with real property in a deferred exchange. Personal property is treated as incidental to real property and will not jeopardize deferred exchange criteria if it is typically transferred with the real property (e.g., office furniture in an office building) and its FMV is not more than 15% of the replacement real property.
The final regulations clarify that the safe harbor may be applied to all incidental personal property and all real property received in the same exchange.
Example 2: The taxpayer receives as replacement property one building with office furniture and another building which is empty. The FMV of the office furniture doesn't exceed 15% of the combined FMV of both buildings. The safe harbor is met even if the furniture's FMV is over 15% the first building.
Put another way, the safe harbor is applied to all replacement property in the aggregate and not on a property-by-property basis.
Effective date of like-kind exchange regulations
The final regulations generally apply to exchanges beginning after December 2, 2020. A taxpayer may rely on the proposed regulations, if followed consistently and in their entirety, for exchanges of real property beginning after December 31, 2017 and before December 2, 2020.
See the final regulations for lists of items that meet the definition of real property and all criteria that may be used in facts and circumstances determinations of real property.