Excess APTC for 2020 suspended; IRS to adjust already-filed returns
Taxpayers do not need to repay excess advance premium tax credits (APTCs) or file Form 8962 to reconcile the APTC when they file their 2020 tax returns.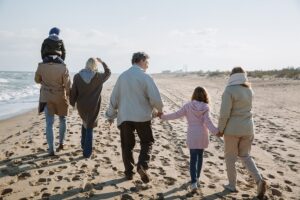 IRS news release IR-2021-84 and fact sheet FS-2021-08 provide guidance on the handling of excess advance premium tax credits (APTC) for 2020.
Form 8962 repayment background
Taxpayers who purchase health insurance through a federal or state marketplace may be eligible for assistance in paying for monthly health insurance premiums for themselves and their family members. The individual must meet certain income guidelines and other requirements. The assistance, called the premium tax credit, may be advanced throughout the year based on estimated income information from a previous tax year. The premium is reduced by the advance and the individual is required to pay only the balance to the insurance provider.
After the close of the year, the taxpayer receives Form 1095-A, Health Insurance Marketplace Statement detailing the APTC received for the year. The taxpayer is then required to complete Form 8962, Premium Tax Credit, to reconcile the APTC with the taxpayer's actual PTC due based on income and other information for the tax year. Any additional PTC due is paid in the form of a refundable credit and any excess APTC must be repaid.
A tax return with Form 8962 included is required even if the individual does not ordinarily have a filing requirement.
Excess APTC repayment is suspended for 2020
The American Rescue Plan Act (ARPA) suspends this requirement to repay excess APTC for tax year 2020 only. For example, if a taxpayer received a 1095-A for 2020 showing total APTC of $3,600 and the taxpayer's actual PTC for the year is only $3,000, the taxpayer does not have to repay the excess APTC of $600. The taxpayer is not required to include Form 8962 with the 2020 tax return. Also, there is no need to file a tax return if the taxpayer does not otherwise have a filing requirement.
There are no changes to procedures for claiming a net additional PTC for the year. For example, a taxpayer who received a total APTC of $2,800 for 2020 and who has an actual PTC of $3,200 must complete Form 8962 and file it with the taxpayer's tax return in order to receive the additional PTC of $400.
The news release stresses that this information applies only to tax year 2020. Taxpayers who received the APTC in earlier years are still required to file Form 8962.
Taxpayers with excess APTC for 2020 do not need to amend already-filed returns; notices may generally be disregarded
Taxpayers who have already filed their 2020 tax return with Form 8962 and who have excess APTC do not need to take any action. The IRS will reduce the excess APTC to $0 and reimburse any excess APTC that was already paid. The taxpayer does not have to file an amended return to get the refund.
For taxpayers who previously filed, depending on timing, the IRS may have sent notices requesting the missing Form 8962 to those who received Form 1095-A but did not include Form 8962 with their return. Taxpayers with excess advance APTC do not have to take any action and may disregard the notice. However, taxpayers who claimed a net PTC on Schedule 3 (Form 1040), Additional Credits and Payments, line 8 must contact the IRS at the number shown on the notice and supply the missing information.
Likewise going forward, the IRS will assume excess APTC of $0 for returns filed without Form 8962. Although the form isn't required for excess advance PTC, taxpayers may still need to go through the reconciliation to determine if they have an excess or are due a net PTC. Taxpayers who claim a net PTC but don't attach Form 8962 will continue to receive notices and must respond before their returns can be processed and the credit paid.
Changes for 2021 and 2022 may help more taxpayers qualify and enroll
While the excess APTC suspension only applies to 2020, other ARPA premium tax credit changes apply to 2021 and 2022. For example, the taxpayer's share of costs may be lower and the federal poverty level (FPL) income ranges are increased, meaning more people may potentially qualify for a PTC, or qualify for a higher PTC in 2021 and 2022. A special enrollment period is available through Aug. 15 on the federal marketplace, allowing taxpayers to enroll or change plans for 2021.