Covid relief under Consolidated Appropriations Act of 2021 (CAA)
Consolidated Appropriations Act (CAA) of 2021 provides a new round of stimulus, expands unemployment, and contains more Covid related tax provisions for individuals and businesses.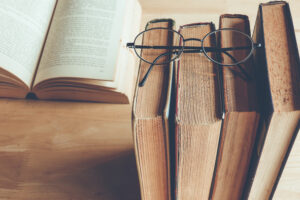 The Consolidated Appropriations Act of 2021 (CAA) provides Covid related tax provisions to assist individuals and businesses.
Tax provisions under the CAA affecting individuals
Stimulus 2.0
The Act includes a second round of recovery rebate credits that will be advanced as economic impact payments (EIPs). The advances will be reconciled on taxpayers' tax returns. With a few exceptions, eligibility is generally the same as for the first round of recovery rebate credits.
The credit is $600 per individual ($1,200 for joint filers) plus an additional $600 for each qualifying child under age 17. The phaseout starts at $75,000 for single and married filing separate filers, $112,500 for heads of household, and $150,000 for joint filers and qualifying widower(ers).
Dependents are not eligible for the credit. ITIN holders are also generally ineligible. For "mixed-status" households where one spouse has an SSN valid for employment and the other spouse has an ITIN, a $600 credit is available for the spouse with the SSN and for each qualifying child under 17 with an SSN. Note that this is different from the rule for members of the armed forces. The special rule for military families remains the same as in the first round.
Advances will be based on 2019 tax return information or, if applicable, returns filed through the IRS's nonfilers portal. Advances may be issued to individuals receiving government benefits such as social security and railroad benefits.
See the H&R Block Stimulus Calculator for more information.
Extension and expansion of unemployment benefits
Several provisions extend and expand pandemic unemployment programs that expired or were set to expire after December 26, 2020.
Pandemic emergency unemployment compensation is increased from a maximum of 13 weeks to 24 weeks of benefits for those who exhaust their regular state unemployment benefits.
Pandemic unemployment assistance is available to gig workers, freelancers, independent contractors, self-employed taxpayers, and others affected by the pandemic; a substantiation requirement applies.
Both of the above programs will close to new applicants on March 14, 2021.
Federal pandemic unemployment compensation of $300 per week is available starting after December 26, 2020, and ending March 14, 2021.
EITC lookback provision
Taxpayers may elect to substitute 2019 earned income for 2020 earned income for the EITC calculation if doing so yields a better credit. If the election is made it applies to the additional child tax credit (ACTC) as well. Note that the earned income substitution election applies only to the EITC/ACTC calculations and not to any other aspect of 2020 taxes, including adjusted gross income and taxable income.
Flexible spending account (FSA) modifications
Health and dependent care FSA plans may be amended to permit participants in plan years ending in 2020 or 2021 to:
Carry unused benefits from 2020 to 2021 and from 2021 to 2022.
Have a 12-month grace period to use up funds.
Continue to use 2020 dependent care FSA carryover funds for children who are age 13 (the previous cutoff was age 12).
Make mid-year elections.
Educator expense deduction
The Act clarifies that out-of-pocket expenses for PPE and other COVID-19 related classroom supplies are eligible for the $250 educator expense deduction. This provision is retroactive for expenses paid or incurred after March 12, 2020.
Disaster relief
Disaster relief provisions apply to any federally-declared disaster occurring in 2020 through 60 days after December 27, 2020.
The 10% additional tax (penalty) is waived for qualified disaster distributions up to $100,000 in the aggregate. Tax on distributions is spread over three years and recontributions/repayments are permitted during this period.
For net disaster losses, the 10% of AGI floor is eliminated and the $100 per casualty reduction is increased to $500. The loss may be claimed as an itemized deduction or an addition to the standard deduction.
Other provisions affecting individuals in tax year 2021 and beyond
Charitable contributions. The $300 charitable contribution for taxpayers who don't itemize is extended through 2021. The 2021 credit is $600 for joint filers. It is claimed "below-the-line," i.e. it reduces taxable income but not adjusted gross income.
Education tax benefits transition. Starting in 2021, the tuition and fees deduction is eliminated and phaseout ranges for the lifetime learning credit are increased. Phaseout for the lifetime learning credit starts at $80,000 ($160,000 for joint filers), increased from $60,000 ($120,000 for joint filers) in 2020. This is a permanent change. Phaseout for the lifetime learning credit is thus aligned with phaseout for the American opportunity credit.
Residential energy property credit (REEP). The 26% rate applies to property placed in service during 2021 and 2022 and decreases to 22% in 2023. The rate was previously set to drop to 22% in 2021 and then expire. Also, starting in 2021 biomass fuel property with a 75% efficiency rating qualifies for the REEP.
Qualified principal residence indebtedness exclusion. This provision is now extended through 2025. It was set to expire after 2020. The maximum amount of acquisition indebtedness is reduced to $750,000 ($375,000 if MFS).
Provisions extended for one more year. These individual provisions were set to expire after 2020 and are now extended through 2021.
The non-business energy property credit (maximum credit $500)
The deduction for mortgage insurance premiums
Credits for two-wheeled plug-in electric and fuel cell vehicles
The health coverage tax credit (HCTC)
For information on Covid related tax relief under the CARES Act, see the Insights article "Individual tax changes in the CARES Act"
Covid tax provisions under CAA affecting small businesses
PPP loans
Loan forgiveness clarifications. The Act clarifies several aspects of forgiven PPP loans. These provisions are effective as if included in the CARES Act.
Forgiven PPP loans are not included in gross income; also, the taxpayer's tax basis, business assets, and other tax attributes are not reduced as a result of forgiven PPP loans.
Ordinary and necessary business expenses paid with forgiven PPP loan proceeds are deductible.
Similarly, forgiven EIDL advances and other CARES Act loans are not includible in income, and otherwise deductible expenses remain deductible.
PPP second draw. The Act creates and funds a "PPP second draw" for smaller and harder-hit businesses and also calls for a simplified loan application for loans under $150,000. The maximum loan amount is $2 million. To qualify, the business must:
Have no more than 300 employees.
Experience at least a 25% reduction in gross receipts in the first, second, or third quarter in 2020 relative to the same quarter in 2019.
Use up, or intend to use up the full amount of any first PPP loan.
Additional expenses are allowable and eligible for forgiveness. Additional expenses include software and other computing expenses for human resources and accounting needs, supplies essential for operations, and PPE. This provision applies to PPP loans before, on, or after the date of enactment.
Employer credits
FFCRA credits. Employer credits for paid sick and family leave under the FFCRA are extended through the end of March 31, 2021. The credits apply as if the employer mandates were extended through that date. This provision is effective as if included in the FFCRA. Self-employed taxpayers may use their average daily 2019 self-employment income to compute the credit instead of 2020.
Employee retention credit. The credit is extended and expanded beginning January 1, 2021, through June 30, 2021. Per-employee creditable wages are increased from $10,000 per year to $10,000 per quarter. The Act also expands credit eligibility by reducing the year-over-year gross receipts decline requirement from 50% to 20%.
Deferred payroll taxes—employees. For companies and organizations that deferred the employee portion of social security taxes per the August 8 Presidential memorandum, the repayment deadline is extended from April 30, 2021, to December 31, 2021.
Other Covid tax provisions affecting businesses in 2021 and beyond
100% business meal deduction. The Act provides a 100% deduction for business meal food and beverage expenses, including carry-out or delivery meals from a restaurant. This provision applies to expenses paid or incurred in 2021 and 2022.
Provisions extended through 2025. Several business provisions set to expire after 2020 are now extended through 2025. These include the work opportunity tax credit, the new markets tax credit, the employer credit for paid family and medical leave, and the exclusion from gross income of up to $5,250 of student loan repayment benefits.
Provisions extended through 2021. The Indian employment credit, accelerated depreciation of business property on Indian reservations, and several other incentive provisions are extended through 2021.
Funding and assistance highlights
The Act authorizes $900 billion for pandemic-related assistance. Here are some highlights:
Stimulus payments (recovery rebate credit/EIPs). $166 billion.
Unemployment assistance. $120 billion.
Small business. $325 billion ($284 billion for the PPP).
Emergency rental assistance. $25 billion. The Act also extends the eviction protection provision set to expire at the end of 2020 to January 31, 2021.
Vaccine and community health support. $69 billion.
Education. $82 billion for K-12 schools and colleges.
Child care provider relief. $10 billion.