COVID-19 medical condition travel exception
Question of the week: Can nonresidents who stay in the U.S. too long for substantial presence test or treaty purposes because of COVID-19 travel restrictions use the medical condition travel exception?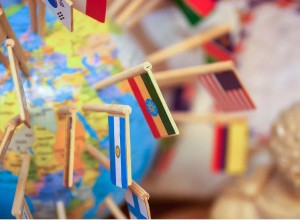 Q. A Canadian resident remained in the U.S. an extra six weeks because of COVID-19 flight cancellations. Will he lose the advantage of the U.S.-Canada tax treaty because of staying in the U.S. more than 183 days?
A Canadian citizen and resident works for a Canadian sales company that sends him to work in the Phoenix, Arizona area for part of the year. He doesn't have a green card. He typically arrives in the U.S. during the first or second week of January, leaves before the end of March, returns in the fall, and leaves again before the end of the year.
The company does not have offices in the U.S.; he usually gets a short-term lease for office space, or an apartment with sufficient room to work. He, and his company, always make sure he doesn't work or stay in the U.S. longer than 183 days. This year he wasn't able to go home to Canada until May 10 because of all the flight cancellations and airport closures – more than six weeks later than the date he'd usually leave. He wasn't ill but also not up to driving 2,500 miles back to Ottawa in his rental car.
Does this mean he either has to stay a shorter time in Arizona in the fall to keep within the treaty limitation or pay U.S. tax on his Arizona earnings? Does travel interrupted by COVID-19 qualify for a presence test exception?
A. The COVID-19 medical condition travel exception allows the Canadian resident to disregard an emergency period of up to 60 days from the substantial presence test and the 183-day treaty test.
Under Article XV(1) of the U.S.-Canada tax treaty, income from employment earned in the U.S. by a Canadian resident is taxable in the U.S. Article XV(2) has two exceptions to U.S. tax if:
The U.S. income does not exceed $10,000 (USD), or
The Canadian resident is not in the U.S. more than 183 days during a 12-month period and the income is not paid by a U.S. company or earned in a permanent U.S. establishment.
From your description it appears this individual usually meets the terms of the treaty so that his U.S. income would be taxable only in Canada. Ordinarily, the additional time spent in the U.S. this spring would mean he'd either have to reduce the number of days in his fall visit or pay tax to the U.S. on the income earned here.
The IRS has provided special relief in Rev. Proc. 2020-20 for nonresident aliens in this situation. The revenue procedure allows the individual to disregard an emergency period during which the individual remains in the U.S. because of COVID-19 related travel disruptions. The relief applies both to counting days toward the substantial presence test and the 183-day test for treaty benefits such as the one in the U.S.-Canada treaty.
Nonresident rules for medical condition exception
The COVID-19 medical condition travel exception is an expansion of the medical condition exception that is available to any nonresident alien who is unable to leave the U.S. because of illness. An eligible individual may not be a green card holder or applicant, or a resident at the end of 2019, or meet the substantial presence test outside of the emergency period.
For the special relief of Rev. Proc. 2020-20, the individual need not be ill during the emergency period or figure out some way to make alternative travel arrangements. It is presumed that the individual intended to leave and could not do so.
The emergency period is any 60-day period starting on or after February 1, 2020 and on or before April 1, 2020. For example, suppose the Canadian resident stayed an extra 45 days in Arizona from the end of March through mid-May. The relief allows him to exclude the additional 45 days from the 183-days test of Article XV(2)(b).
If the individual doesn't otherwise have a 1040-NR filing requirement he doesn't have to complete a tax return just to claim the exception. He should provide Form 8233, Exemption from Withholding on Compensation for Independent (and Certain Dependent) Personal Services of a Nonresident Alien Individual to his employer and keep a copy for himself along with any documentation about his stay during the emergency period.
For more information on COVID-19-related tax issues, see "Coronavirus COVID-19 tax relief resources"
Originally published in the 5/20/20 edition of TAX in the News
The medical condition exception for nonresident aliens
Several weeks ago the IRS issued Rev. Proc. 2020-20 explaining how eligible nonresident aliens can claim the COVID-19 medical condition travel exception to avoid becoming "accidental" resident aliens or losing certain tax treaty benefits. The IRS has now released a set of FAQs providing more details on how to complete Part V of Form 8843, Statement for Exempt Individuals and Individuals With a Medical Condition.
COVID-19 medical condition travel exception. An individual who qualifies for the relief in Rev. Proc. 2020-20 does not have to be ill and does not have to include a physician's statement as required by the form.

The individual should retain documentary evidence in compliance with Rev. Proc. 2020-20.

For example, such evidence might include hotel receipts to prove U.S. presence during the individual's COVID-19 emergency period, confirmations of canceled reservations and other travel disruptions and, if the individual was ill, statements from healthcare providers advising self-isolation.

30-day medical condition. Nonresident aliens claiming a medical condition exception, but not Rev. Proc. 2020-20 relief, do not need to provide a physician's statement to cover a period of up to 30 consecutive days.

They should also retain whatever evidence they have to document their condition, such as receipts for healthcare purchases and emails from physicians.
Form 8843 may be used to claim multiple medical condition exceptions, both COVID-19 and non-COVID-19 related. Each should be listed in Part V, line 17a, with a separate statement for each exception explaining the details.
Eligible nonresident aliens who are not otherwise required to file Form 1040-NR don't have to file just to complete Form 8843 but should retain documentation and be prepared to complete the form if needed.
Originally published in the 6/03/20 edition of TAX in the News