HSA and HDHP relief for Coronavirus COVID-19 benefits
High deductible health plans (HDHPs) may offer novel coronavirus (COVID-19) health benefits before the minimum deductible is met and not jeopardize HSA-eligible status.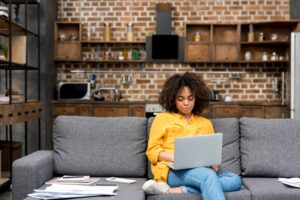 In Notice 2020-15 and accompanying news release, the IRS provides that a high deductible health plan (HDHP) may pay for novel coronavirus (COVID-19) health benefits before the minimum deductible requirements are satisfied.
HDHP relief for coronavirus is available for eligible individuals. Eligible individuals may deduct (or make pre-tax) contributions to HSAs. The individual must be covered by a qualified HDHP and have no disqualifying coverage. The HDHP must meet minimum deductible standards (in 2020, $1,400 for single coverage and $2,800 for family coverage). Generally, the HDHP may not pay "first dollar" benefits, that is, pay benefits before the minimum deductible is met. There are certain exceptions for preventive health benefits, such as yearly check-ups.
Under Notice 2020-15, an otherwise qualified HDHP will not fail to be an HDHP if it pays for coronavirus health benefits before the covered individual (and family, if applicable) satisfy the applicable minimum deductible. Individuals covered by the HDHP will continue to be HSA-eligible assuming all other requirements are met.
Heath benefits provided by an HDHP may include medical care services and items purchased related to testing and treatment. Vaccinations, should they become available, are treated as preventive care.
All other requirements for HSAs and HDHPs remain in place.
Find more information on HDHP relief for coronavirus on IRS.gov: IRS: High-deductible health plans can cover coronavirus costs
For more COVID-19 tax news coverage see the Insights article, "Payment deadline extended 90 days due to COVID-19"