COBRA premium assistance guidance for 2021
The DOL has released a set of FAQs providing comprehensive guidance on temporary COBRA premium assistance under ARPA.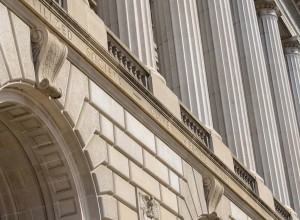 The Department of Labor (DOL) released a set of FAQs providing comprehensive guidance on temporary COBRA premium assistance under ARPA.
Background on COBRA continuation coverage
Employees who are covered under a group health plan and experience a qualifying event, such as termination of employment, may be eligible to continue their health insurance coverage for themselves and their families.
This continued coverage originally started under the Consolidated Omnibus Budget Reconciliation Act of 1985 and is referred to as COBRA coverage.
To continue their health insurance coverage employees and family members must make an election within 60 days of the qualifying event and pay their health insurance premiums for each month they're covered. The maximum COBRA coverage period is generally 18 months.
COBRA premium assistance provision under ARPA
Under the ARPA, 100% of health insurance premiums may be paid for assistance of eligible individuals for the period April 1, 2021 through September 30, 2021. Premium assistance is paid by plan administrators (generally, individuals' former employers) and is not included in individuals' gross income.
Employers are reimbursed through a premium assistance credit, which is a payroll credit similar to the employee retention credit, etc. We expect additional IRS guidance on how this credit will be claimed.
Here are some highlights of the DOL guidance.
Assistance-eligible individuals
An assistance-eligible individual is an individual who is eligible for and elects COBRA because of a qualifying event. A qualifying event is an involuntary termination of employment or a reduction in hours causing loss of coverage, such as a change to part-time status.
Individuals who voluntarily leave employment, or who are terminated for gross misconduct are not assistance-eligible individuals.
Also, individuals who are eligible for coverage under another group health plan or eligible for Medicare are not assistance-eligible individuals. Note: the limitation does not apply to certain excepted benefits, such as a health FSA.
Qualifying health insurance plans
The premium assistance provisions apply to all group health plans subject to the COBRA rules and sponsored by private-sector employers or unions. They also apply to state and local government plans that are subject to certain health coverage continuation provisions.
Duration of COBRA premium assistance
The maximum COBRA premium assistance period, as explained above, runs for the six-month period April 1, 2021 through September 30, 2021. Assistance will end earlier if the individual reaches the end of their maximum COBRA continuation coverage period.
Example: An assistance-eligible individual started COBRA on January 1, 2020. The 18-month COBRA coverage period ends June 30, 2021. If the individual elects premium assistance it will run from April 1 through June 30, 2021 but would not extend beyond that date for this individual.
Assistance will end before June 30 if the individual becomes eligible for other group health coverage, such as through a new employer's plan, or for Medicare.
Making the election and paying the premiums
Employers should provide assistance-eligible individuals with information about premium assistance and the forms necessary to elect COBRA coverage.
Eligible individuals do not receive payment or pay premiums directly. Note that premium assistance also includes any administrative fees.
The DOL guidance also explains:
what needs to be included in notices to employees about COBRA and the subsidy,
elections available and how to make them,
termination of premium assistance, and
other information.
Employers may use the model notices linked in the guidance.
Additional COBRA election opportunity
Individuals who were otherwise COBRA-eligible but either declined coverage or whose coverage ended because they were unable to pay premiums may have an additional election opportunity.
Employers must inform affected individuals of the election by May 31, 2021, and assistance-eligible individuals have 60 days to make the election.
Individuals can begin their coverage starting with the date of their election or, if a qualifying event happened before April 1, choose to start their coverage on April 1.
In any case, as explained in the example, overall maximum COBRA coverage can't be extended, and premium assistance can't extend beyond September 30.
Marketplace coverage and special enrollment periods
Assistance-eligible individuals enrolled in marketplace coverage or Medicaid may switch to COBRA with premium assistance. They should be aware, however, that they are not eligible for premium tax credits or advance premium tax credits during the period of COBRA coverage.
They should inform the marketplace of the COBRA coverage. Once the coverage with premium assistance ends, they are eligible for a special enrollment period (SEP) for marketplace coverage. They may also enroll in Medicaid if eligible.
See the DOL FAQs for more details on COBRA premium assistance.