Casualty loss related to Hurricane Dorian
Question of the week: Can a taxpayer claim a casualty loss related to Hurricane Dorian even though the IRS didn't allow any filing postponements?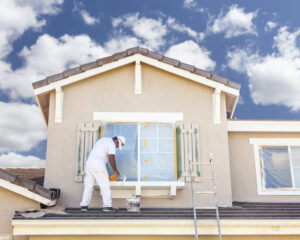 Q. Can a taxpayer claim a casualty loss related to Hurricane Dorian?
Our clients sustained considerable damage to their home in 2019 because of Hurricane Dorian. Their insurance didn't quite cover everything, and they ended up paying thousands for repairs. We know there was a major disaster declared for this hurricane, but the IRS did not allow any filing postponements.
Can the clients still claim a casualty loss for the Hurricane Dorian damage? If so, can they claim the loss in 2018 if that ends up being the better option for them? Also, since they don't have much else to itemize, can they claim this loss as an additional standard deduction? They're joint filers.
A. Hurricane Dorian-related losses are qualified disaster losses.
Your clients may claim a loss for the damage to their home if it is a qualified disaster loss. If it is, they may claim the loss in 2018 or 2019 and they may increase their standard deduction if they don't otherwise itemize deductions. The 10% of AGI limitation is waived and the $500 floor applies.
A qualified disaster loss is an individual casualty loss of personal use property attributable to certain major disasters declared by the President under the Robert T. Stafford Disaster Relief and Emergency Assistance Act.
In December 2019, The Taxpayer Certainty and Disaster Tax Relief Act of 2019 expanded qualified disaster losses to include losses from major disasters in 2018 and and declared before February 19, 2020.
Major disasters were declared for Hurricane Dorian in several states last year:
For your client, their home must be located in one of the counties in the disaster area and the damage to their home must be on account of the hurricane to receive qualified disaster loss treatment.
Two types of federal assistance are available under major disaster declarations: individual assistance and public assistance. Public assistance means that FEMA assists state and local governments with various types of repairs and replacements of public facilities. See FEMA's Disaster Declaration Process for details on the various types of declarations and assistance available.
The counties in the three states' disaster areas received public assistance only. The IRS generally does not provide filing and other obligation postponements for major disasters unless individual assistance is available as well. Nonetheless, hurricane-related personal casualty losses sustained in Hurricane Dorian disaster areas are qualified disaster losses.
See "qualified disaster loss" in IRS Pub. 547, Casualties, Disasters, and Thefts.