Can dependent care FSA funds be used to pay for home tutoring to help with distance learning?
Question of the week: Is home tutoring to supplement distance learning a qualifying expense for the dependent-care FSA? Find out from The Tax Institute.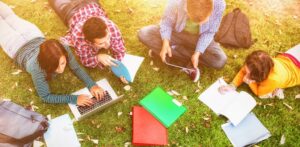 Q. Can dependent care FSA funds be used to pay for home tutoring to help with distance learning?
My clients Lamont and Margo hired a math and science tutor for their son Orson in April. Orson is 10 years old. He has attended school online since March and initially struggled with distance learning. His tutor, Heath, is a graduate student who lives nearby and is an online student himself right now. In addition to math and science, he has helped Orson with his laptop setup and taught him to troubleshoot some of his online schoolwork issues which, in turn, has helped him improve in all his subjects.
Heath tutors Orson three days every week in the late afternoon. Lamont and Margo work from home. They remarked that this would normally be the time Orson would be in after-school day care while they finish their office workdays. Margo contributes to her employer's dependent care FSA for that purpose but has not been able to use the funds since March. They would like to know if the money can be used to cover payments to Heath. Can a dependent care FSA be used to pay the expenses of a tutor after regular school hours?
A. No, dependent care FSA funds can't be used for tutoring services because their primary purpose is for education and not for care of the child.
Lamont and Margo may not use funds from Margo's dependent care FSA to pay for Orson's tutor because tutoring is not a qualifying expense.
Qualifying expenses for a dependent care FSA are the same as qualifying expenses for the child and dependent care credit. Expenses must be paid to enable the taxpayer to work or look for work. If the taxpayer is married, the taxpayer's spouse must also work or look for work unless the spouse is disabled or a student.
To be treated as employment-related expenses, expenses must be for the care of a qualifying individual while the taxpayer works. Under the regulations (Reg. §1.21-1(d)), that means the primary function of the expense is to assure the child's or other dependent's well-being and protection. For that reason, expenses for education are not employment-related expenses.
Although Heath's tutoring services are being provided during hours that Orson would have spent in after school daycare pre-pandemic and now allow Lamont and Margo to work without interruption at home, the primary purpose of his services is to provide education for Orson and not to care for him. Thus, the expenses for Heath's tutoring services are not qualifying expenses for the dependent care FSA.
Margo may be able to change her dependent care FSA election to revoke it or reduce contributions for the rest of the year. Ordinarily, employees may change cafeteria plan elections only when specific special enrollment requirements are met, such as getting married or having a child. To reflect changes made by the CARES Act and other legislation, the IRS is allowing employers to amend cafeteria plans, including dependent care FSAs, to permit employees to make or change elections mid-year because of pandemic-related changes in their circumstances.
She should inquire as to whether her employer has or will allow these changes. Employers generally have until December 31, 2021, to make amendments that apply for the 2020 plan year. See "COVID-19 health plan and cafeteria plan relief" for more information."
For more information on dependent care expenses, see Pub. 503, Child and Dependent Care Expenses