Transitional relief for ACA health coverage reporting
Large employers and health insurance issuers must furnish ACA health coverage forms 1095-B and 1095-C to individuals by Mar. 2, 2020 the extended due date.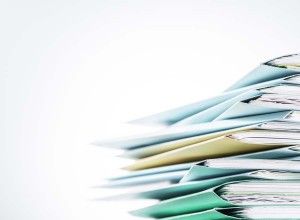 IRS Notice 2019-63 extends the due date for furnishing 2019 Forms 1095-B, Health Coverage, and 1095-C, Employer-Provided Health Insurance Offer and Coverage. Under the notice, the due date is automatically extended from January 31, 2020 to March 2, 2020.
Furnishing forms to individuals
Although the TCJA reduced the individual shared responsibility payment to $0 after 2018, the TCJA did not eliminate the requirement for health insurance issuers and applicable large employers (ALEs) to furnish health coverage forms to individuals by January 31. The Treasury Department and IRS have recognized that many employers, insurers, etc. need additional time to gather and analyze information in order to furnish these forms.
Accordingly, Notice 2019-63 grants the same extension provided in earlier years. Because the extension is automatic and as generous as the 30-day extension for good cause available under the ACA regulations, issuers may not seek an additional 30-day extension to furnish the forms to individuals.
Filing forms with the IRS
Notice 2019-63 does not change the February 28 due date (March 31 if filing electronically) for filing Forms 1095-B and 1095-C and accompanying transmittals with the IRS. Issuers may submit Form 8809, Application for Extension of Time to File Information Returns, to request an automatic 30-day extension.
Penalty relief
Notice 2019-63 also extends relief from penalties under §§6721 and 6722 for information returns with incomplete or inaccurate information, such as an incorrect date of birth. Reporting entities must show they made good-faith efforts to comply with information reporting requirements to file and furnish accurate forms.
Penalty relief will generally not be granted to reporting entities who fail to file or furnish forms after extended due dates. However, as taxpayers do not require Form 1099-B to file their tax returns, the IRS will not assess a penalty for failing to furnish the form provided the reporting entity:
Posts a notice prominently on its website detailing how responsible individuals may receive a copy of their 2019 Form 1095-B upon request, and
Furnishing the form to the requesting individual within 30 days.
In view of the TCJA's reduction of the shared responsibility payment to $0, the IRS is considering changes to future reporting requirements, extensions, and penalty relief. Note that taxpayers who receive health insurance coverage from a state or federal exchange will still receive Form 1095-A, Health Insurance Marketplace Statement, and use the information on the 1095-A to complete Form 8962, Premium Tax Credit.
Taxpayers who receive Forms 1095-B or 1095-C should keep the forms with their tax and financial records.
Originally published in the 12/11/19 edition of TAX in the News