Does my client have to file his 2019 tax return by the July 15, 2020 due date?
Question of the week: A client has come in and asked if he must file his 2019 tax return by July 15, 2020. Is there any benefit for him to wait?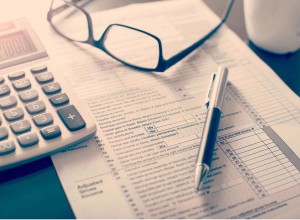 Q. A client wants to know if he really has to file his 2019 tax return by July 15, 2020, or would it be beneficial to get an extension?
My client Steve has asked if there is any reason to wait to file. Is it absolutely necessary to file his 2019 tax return by July 15, 2020? He heard that the government may extend the tax filing deadline again and wants to know if he should get his tax documents together and file now, or wait until they extend, or perhaps even file a six-month extension. What should I tell him?
A. Yes, if able, your client is best off filing his 2019 tax return or an extension by July 15, 2020.
It is in most taxpayers' interest to file as soon as the taxpayer is able to gather the proper documents. It's just as well; on June 29, 2020, the IRS announced that the July 15, 2020 tax filing and payment deadlines will not be further postponed.
If Steve (or any taxpayer) is truly unable to meet the July 15, 2020 tax filing deadline, he may file for an automatic extension to October 15, 2020, using Form 4868, Application for Automatic Extension of Time to File U.S. Individual Income Tax Return.
When filing this form to get the extension, he must estimate his tax liability on the form and pay any amount due. The extension only provides Steve additional time to file the tax return, not an extension to pay any taxes due. At least 90% of his 2019 tax liability must be paid to avoid late payment penalties and interest.
If Steve cannot pay in full, or if he is facing a hardship, the IRS has several options available to help such as paying through an installment agreement.
Penalties and interest do not apply to taxpayers who are due a refund. However, taxpayers due a refund for tax year 2016, including refundable credits such as the EIC, must file by July 15, 2020 as well. After that date tax year 2020 is generally a closed year.
Affected taxpayers in parts of Mississippi, South Carolina, and Tennessee have until October 15, 2020 to file returns, pay taxes, and meet other obligations. See "recent tax relief" on IRS's disaster relief website. Also, military members serving in a combat zone or contingency operations are eligible for automatic extensions. See IRS Pub. 3, Armed Forces Tax Guide.