New items in the Form 1040 final instructions 2020
The IRS has released the final version of Form 1040 instructions for tax year 2020.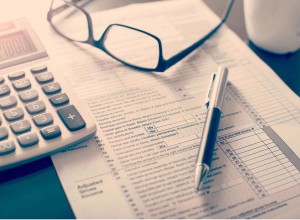 The IRS has released the final version of Form 1040 instructions for tax year 2020. Here are some important items to note in the instructions.
Recovery rebate credit reconciliation
The instructions include a new worksheet to reconcile the advance portion of the economic impact payments (EIPs) to the recovery rebate credit (RRC). The recovery rebate credit is generally figured the same way as the EIPs except that eligibility and the credit amount are based on 2020 tax return information. The worksheet accommodates both rounds of EIPs.
Taxpayers may be due a recovery rebate credit if they meet all eligibility criteria and did not receive one or both EIPs or received EIPs that were less than:
$1,200 ($2,400 for joint filers) plus $500 for each qualifying child under 17 for EIP1
$600 ($1,200 for joint filers) plus $600 for each qualifying child under 17 for EIP2
Some examples of individuals who might be eligible for a recovery rebate credit include:
Taxpayers who had a child born or adopted in 2020.
Taxpayers who were dependents of their parents in 2018 and 2019, but not in 2020.

For example, a college student who graduated in 2020 and is no longer a dependent may be eligible for a recovery rebate credit.

Divorced parents who claim children in alternating years.

For example, if both rounds of EIPs were paid to the "odd year" parent based on that parent's 2019 return, the "even year" parent may be eligible for the recovery rebate credit for the qualifying child in 2020.
The "odd year" parent would not be required to pay anything back.
Virtual currency transactions
Generally, virtual currency is a digital representation of value that functions as a medium of exchange. It may function like "real" currency but does not have legal tender status in the U.S. or any other jurisdiction. Virtual currency includes cryptocurrency, such as Bitcoin. Taxpayers who engaged in any transaction involving virtual currency must check the virtual currency "yes" box which is now on page one of Form 1040.
Virtual currency transactions may include, but are not limited to:
A receipt or transfer of virtual currency for free, such as an "air-drop" or "hard fork."
An exchange of virtual currency for goods or services.
A sale of virtual currency.
An exchange of virtual currency for other property, including another virtual currency.
A disposition of a financial interest in virtual currency.
In addition to checking the box, taxpayers must report transactions as they would report other income transactions of the same type. For instance, virtual currency received as employee compensation should be reported on line 1 of Form 1040 as wages. Capital gain on virtual currency held as a capital asset and then sold should be reported on Form 8949 and Schedule D.
Note: Simply holding virtual currency in a wallet or account or transferring it to another account owned by the same taxpayer is not a reportable transaction.
EIC and ACTC lookback elections
Taxpayers may elect to use 2019 instead of 2020 earned income to calculate the earned income credit (EIC) and the additional child tax credit (ACTC). These are two separate elections. Taxpayers making lookback elections should show "PYEI" and the amount of 2019 earned income on the dotted line next to line 27 (for EIC) and line 28 (for the ACTC). The elections affect only the EIC and ACTC calculations and have no impact on the rest of the tax return.
See the "question of the week" in TAX in the News January 13, 2021 for an illustration of the lookback elections.
IRA and retirement plan distributions
The tax on coronavirus-related distributions and on qualified disaster distributions (a distribution to a taxpayer whose main home was located in a 2020 federally-declared disaster area) is spread over three tax years.
Also, the 10% additional tax is waived. Taxpayers may elect to pay tax on the entire distribution in 2020. Also, taxpayers may recontribute/repay some or all of the distribution during the three-year period.
Note: currently the only Form 8915 series form for 2020 is Form 8915-E which is only for coronavirus-related distributions. Presumably the form will be revised or another form in the series will be issued to accommodate 2020 qualified disaster distributions.
Charitable contribution deduction
The CARES Act "above the line" charitable contribution deduction for non-itemizers for cash donations is reported on line 10b. The maximum deduction is $300 for all filers except married taxpayers who file separate returns. The maximum MFS deduction is $150.