Tales from the Tax Court: The Wayfair decision changes the standard for sales tax on remote sellers
States now have Supreme Court guidance on when they can require sellers to collect sales tax on internet sales.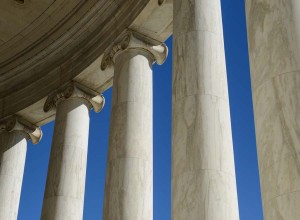 Editor's note: This article is a follow-up to a previous article regarding the Quill decision and its impact on state sales taxes.
The Supreme Court's 2018 decision in the Wayfair case changed the sales tax landscape for remote sellers who do business in multiple states. Prior to Wayfair, states could only tax online sales from out of state when the seller had sufficient "physical presence" within that state, the test under Quill. Many states began collecting sales tax from sellers with minimal physical presence before Wayfair, even demonstrating presence by a seller placing website cookies on computers located in that state, in some cases.
Wayfair requires judges to ask new questions when evaluating whether a state's sales tax law violates Article 1, Section 8, Clause 3 of the U.S. Constitution, the so-called "Dormant Commerce Clause." Instead of looking for physical presence to determine whether a seller is taxable in a state, the new Wayfair test looks to whether the state's sales tax discriminates against interstate commerce by overburdening interstate sales. If the tax system is overburdensome on an interstate seller, it's unconstitutional regardless of physical presence.
The Quill standard evolved from presence to nexus test
Lawyers and law students are all too familiar with the Quill standard; usually they study it extensively as part of their constitutional and civil procedure law courses. Quill was important when it was decided in 1992 because it confirmed a prior decision (Bellas Hess) and prohibited states from collecting sales tax from online retailers if the retailer had no physical presence in a state. The Quill physical presence standard could be met if the retailer had a physical location such as a warehouse, storefront, or even just employees working in that state.
Over time, states began arguing that even if a retailer had no physical presence, they could still have a "nexus" or some kind of significant economic connection to the state and should be subject to collecting and remitting sales tax. For example, South Dakota determined a retailer had an economic nexus and must collect and pay sales tax if they had more than $100,000 in sales in the state during the prior year, or 200 separate transactions for delivery within the state.
The Sixth Judicial Circuit determined that the South Dakota nexus law was unconstitutional under Quill. But the Supreme Court found in Wayfair that the physical presence standard no longer applied to whether states could require tax collection by out-of-state sellers for online purchases. The South Dakota law was found to be constitutional under the new standard.
Pre-Wayfair, some states required retailers to report information on sellers and purchasers so that the states could collect use tax from the buyers rather than sales tax from the sellers. These laws were found constitutional because they only required reporting rather than collecting and remitting sales tax. Many states required tax collection for even minimal connections to a state, such as employee airport stopovers, contracts with in-state buyers, or placing cookies on in-state computers.
What made South Dakota's law special?
Wayfair specifically found South Dakota's law had characteristics that were "designed to prevent discrimination against or undue burdens on interstate commerce." First, South Dakota was one of more than 20 states that adopted the Streamlined Sales and Use Tax Agreement. The Court specifically identified features of the agreement coupled with South Dakota's safe harbor for limited sellers and no retroactive collection requirement. These features include:
A single, state-level administration,
Uniform definitions of products and services,
Simplified tax rate structures, and
Seller access to state-funded sales tax administration software including immunity for those taxpayers who rely upon it.
Wayfair also clarified that more complex or overreaching laws would be found unconstitutional.
Potential for further litigation as states navigate the new rules Any time the Supreme Court decides whether a state law is constitutional, it's possible that further litigation over other, similar laws could occur. In the wake of the Wayfair decision, several possibilities could occur.
States change their sales tax laws to be able to collect tax on internet purchases based on South Dakota's law.
After Wayfair, one possibility is that states could adopt some of the features of the South Dakota law leaving states and businesses to adjudicate issues not covered by the Wayfair decision. If states adopt laws without the features of South Dakota's law, then businesses and states will litigate if the law is overburdensome.

Congress could enact legislation that establishes a minimum standard on states. New litigation arises related to implementing the new standards.
Two pending bills in Congress could impact remote sellers, including the Remote Transactions Parity Act (RTPA) and Marketplace Fairness Act (MFA), which specify what requirements states would have to meet to comply with the Court's ruling.

While Wayfair changes the sales tax rules for remote sellers, it could have an impact on litigation for years to come. Businesses that sell in multiple states and their tax practitioners should keep updated with state changes in light of this decision.