Earnings tax survey of local tax systems
Seventeen states and D.C. allow cities, counties, schools, and other municipal entities to levy local earnings tax on individual wages and business income.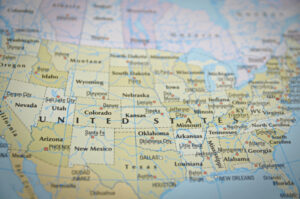 Seventeen states and D.C. allow cities, counties, schools, economic zones, and other municipal entities to levy earnings tax on individual wages, and in some instances, business income. These are collectively referred to as "local" taxes.
Often, larger cities that on state borders are prime candidates to impose an earnings tax, or e-tax. For example, both Kansas City and St. Louis, Missouri levy a 1% earnings tax on individual wages, salaries, commissions, tips, and other compensation. Earnings tax revenue can pay for a variety of city services including road repairs, trash, collection, police, firefighters, snow removal, and various city needs.
Generally, an earnings tax is levied on individuals who work or live in the city. This can cause some confusion because employers with employees in a city with an earnings tax should withhold the tax from their employees' paychecks. However, some employers who are located out of the state where their employees are located may not always withhold. Most local tax rates are between 1% and 10% of earnings, which may not seem like a large chunk of change. But when taxpayers fail to pay their earnings tax each year, interest and penalties can add up. For example, Kansas City imposes a 5% penalty on late payments (up to a max of 25%) plus interest of 12% per year from the due date for failing to pay earnings tax.
Taxpayers can check to see if they have a local or city earnings tax obligation through a web search
If a taxpayer has a local or city earnings tax obligation, this information should be easily accessible in a web search.
For example, if the taxpayer, Annie, lives or works in Kansas City, Missouri, and she knows that some cities and municipalities have an earnings tax—it's just a matter of finding out if her city has an earnings tax, how much tax she owes, and how to pay it. In that case, a web search provides the City of Kansas City's tax information and forms page. From that page, Annie can see that her annual Kansas City earnings tax obligation is 1% of her wages and salary.
Now imagine that Annie's employer didn't withhold any earnings tax on her wages for working in Kansas City, Missouri. The City of Kansas City's site also provides the contact information for the city's tax office so that Annie can call to report that her employer failed to withhold the tax from her wages for the years she's worked in Kansas City, Missouri. Annie can also pay her earnings tax online or could make payment arrangements to pay her balance. Annie can also ask her employer to begin withholding for future earnings tax obligations and can file an earnings tax return and set up a payment plan with the Kansas City tax office for the years she didn't have withholding.
States with local or city earnings tax are few but varying
While only 17 states (plus D.C.) allow cities to levy an earnings tax, each can use its own set of rules, complicating matters for some practitioners. It can be confusing to remember all the states, and even more difficult to know which municipalities in each state impose a local tax.
However, some taxpayers are all too familiar with local earnings tax. Ohio, for example, contains over 800 taxing jurisdictions. Meanwhile, anyone who works in New York City and earns wages must pay the NYC local earnings tax.
Ohio's municipal tax system is the most expansive in the U.S.
Ohio's municipal earnings tax system is the most expansive, and arguably most complex, in the country and garnered much controversy over the last decade. Ohio's system provides an example of how municipal or earnings taxes are administered statewide.
Ohio's municipal earnings tax is paid by residents of a city or village that imposes a municipal earnings tax, as well as nonresidents who work in that municipality. Earnings taxes also apply to businesses that have earned net profits within the municipality. Some economic zones within the state also may form "joint economic development zones" (JEDZ or JEDS), that can levy an earnings tax on any person working in that JEDZ. For example, a large hospital campus located in an Ohio city could form a JEDZ and impose an earnings tax on any person working within the zone. The JEDZ tax revenue pays for infrastructure and development of that economic zone. Employers are required to withhold if they're located within municipalities or JEDZ that have enacted a tax.
Ohio state law requires municipalities to use a flat tax rate of tax, set by local ordinance. The maximum earnings tax rate allowed without voter approval is 1%. Over 800 Ohio municipalities levy an earnings tax and currently use over 300 different tax forms. Municipalities generally offer a full or partial credit to residents who pay municipal earnings tax to a different municipality than where they are employed.
A municipal earnings tax is administered either directly by the city or village that imposes the tax or a central collection agency representing various municipalities. Currently, Ohio has two major central collection agencies: Regional Income Tax Agency (RITA) and Central Collection Agency (CCA). A municipality that has not elected to be administered by a central collection agency administers their own municipal earnings tax and provides their own forms for taxpayers. By state law, a taxpayer may opt to use a "generic" form to calculate and pay tax in any Ohio municipality levying a tax.
HB5, Ohio's streamline system sets standards for all municipal tax administration in the state
Ohio's House Bill 5 (HB5) was introduced in January 2013 as a way to streamline the Ohio municipal tax system and create a more uniform municipal tax structure in the state. After years of debate and uncertainty, the first major reform bill in decades passed, creating a basic set of earnings tax and administration rules applicable to all Ohio municipalities. While the law doesn't dictate the earnings tax rate a municipality can impose, it sets ground rules for certain exemptions and tax administration policies, such as:
Setting common rules for determining an employee's work day in a municipality and the minimum number of work days required before an employee is subject to tax;
Imposing a list of income exempt from municipal earnings tax;
Providing a uniform net operating loss deduction and carry-forward limits;
Mandating uniform municipal employer income tax withholding requirements.
See the Ohio Society of CPAs Summary of Key Provisions for more information on HB5.
While the law proved to be controversial with two cities challenging the reforms in the Ohio Supreme Court, HB5 could help level the playing field for taxpayers with municipal earnings tax obligations in Ohio.
New York and Yonkers are unique
New York imposes municipal taxes in four taxing jurisdictions, of which two are well-known cities: New York City (NYC) and Yonkers. NYC imposes an earnings tax on residents using the same filing statuses as the state income tax rules. The NYC tax return starting point is state taxable income, with basic earnings tax rates for 2018 ranging from 3.078% to 3.876%.
For 2018, Yonkers imposes a personal earnings tax of 16.75% on its residents and an earnings tax of 0.5% for nonresidents with wage or self-employment earnings from working in Yonkers. Unlike Ohio municipal taxes, the State of New York administers and collects NYC and Yonkers taxes directly on the NY individual income tax return, making compliance much easier for taxpayers.
While earnings tax isn't an issue for all taxpayers in the U.S., the effect on those subject to earnings tax can be substantial. It's best to be proactive about earnings tax obligations rather than end up with a delinquent account, interest, and other penalties. Taxpayers who aren't sure how they're affected should set up an appointment with one of our experts for help.