Tails from the Tax Court: Horse racing and breeding as a business? The IRS says "Whoa, there!"
Deducting losses for horse-related activities can be a divisive topic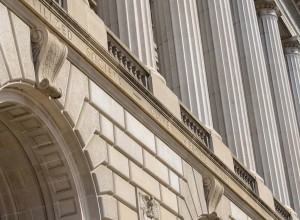 A preliminary search on the topic of deducting horse-breeding and racing expenses results in more than 70 U.S. Tax Court cases.
Taxpayers have tried to deduct nearly every kind of horse-related activity in the last 50 years, and, in about half of the cases, the Tax Court decided that the activity was a hobby and not a business. This means that all those costly expenses to raise one of the world's most prestigious animals are deductible only up to the amount of income, otherwise known as the hobby-loss limitation.
But why did the IRS and Tax Court consistently decline to call these activities businesses? The answer lies in the well-known nine-factor "business or hobby" test, which is universally applied to activities that skirt the line between "for a profit" and not.[1]
While breeding and raising horses appears on its face to be fun and recreation-based, sometimes taxpayers genuinely attempt to go into business. Each case depends on the facts of the individual taxpayer; however, examining Tax Court cases can help tax professionals understand where the IRS draws the line on potential horse farm activities – and some even provide excellent histories on horse breeds and activities.
Over the years, Tax Court cases have developed a special set of guidelines for determining whether a horse-related activity qualifies as a business. Owning a horse farm (or any other type of farm) and engaging in activities such as raising show horses and horse breeding aren't considered "engaged in for a profit" if there's:
No evidence of businesslike conduct of the operation;
A long history of losses for the farm or activity;
A significant recreational use of the location; or if
The farm is the taxpayer's residence.
Keeping these guidelines in mind, the following cases shed light on the Tax Court's reasoning.
Large losses and minimal gains tend to show a lack of profit motive
Generally, the IRS will determine that an activity is engaged in for-profit if it has profit for at least three out of the last five tax years, including the current year. But, if the activity is horse breeding, training, showing, or racing, then the activity is presumed to be for-profit if the taxpayer can show a profit for at least two of the last seven years. The only catch is that the activity must be the same for each year within the seven-year period.
Judah, Michael G. and Sally A. (2015) TC Memo 2015-243
In the Judah case, the Judahs' daughter Ali had national success in showing saddlebred horses from a young age. The court noted that the family never purchased a horse that their daughter could not ride, and Ali was the main rider of the farm's horses at most of the horse shows they attended. The farm sustained nearly $1.5 million in losses from 1998 to 2012, despite the sale of many horses for more than their purchase price.
In this case, the Tax Court determined that the Judahs did not engage in saddlebred horse breeding for-profit, because the family maintained the horse-breeding business for their daughter's personal use.
Often, any amount of personal enjoyment can be considered substantial enough to disqualify the activity as a business
The Treasury regulations related to the hobby and for-profit determination state that the existence of personal pleasure or recreation relating to the activity may indicate the absence of a profit objective. However, a subsequent Tax Court case found that a business will not be deemed a hobby merely because an owner finds it pleasurable, because "suffering has never been made a prerequisite to deductibility." With horse breeding and racing, owners should be wary of using the horses or farm for any recreational activity or providing the animals to family members who are active in horse-related recreation.
Smith, Rhett Rance and Alice Avila Smith (2007) TC Memo 2007-368
The Smith case involved a farm with dog-, cattle-, and horse-related activities. Specifically, Smith started raising horses to train them for "cutting." Cutting is a performance-like activity demonstrating the horse's ability to "cut" a herd of cattle in a 2.5-minute performance known as a "run." Cutting requires a substantial amount of training and can be costly and quite risky to the rider, as the taxpayer found out.
Smith had a history of participating in cutting dating back to his childhood, but suspended the activity in college due to the cost and physical risk. Several years later, when he could afford better pedigree horses, he picked it back up, alongside his dog- and cattle-breeding activities.
The court used the nine-factor "hobby-profit motive" test to determine that Smith didn't conduct his activity for profit, as evidenced by:
Consecutive years of losses with no effort to cut costs
A lack of business records
The fact that Smith previously admitted to enjoying the activity
Taxpayers with a "day job" can have a difficult time proving that they're really in the business of horse-breeding
While an activity doesn't have to be the taxpayer's principal occupation to be a business, several cases link the taxpayer's "day job" with their inability to adequately run a business. For example, individuals with time-consuming professions, like lawyers and doctors, might need to overcome the assumption that they simply do not have the time to efficiently run a side business and that the activity is really a hobby for them.
Drummond, Thomas B. (1997) TC Memo 1997-71
The taxpayer in Drummond worked as a licensed psychologist for an average of 58 hours per week, while dedicating between 15 and 18 hours per week in horse exercise, riding, and maintenance. The Tax Court determined that the activity wasn't a business for him, but appeared to be more of a hobby, because:
The taxpayer's horse-related activity had seven consecutive years of losses
Drummond didn't try to increase his knowledge on horse training or breeding, and purchased questionable horses
Having a solid plan can make all the difference
A key factor that often makes an impression on the Tax Court is whether the taxpayer conducts the activity in a businesslike manner. Such businesslike practices include:
Maintaining complete books and records
Carrying on the activity similarly to other profitable activities
Changing methods, adopting techniques, or abandoning unprofitable methods in a manner that shows intent to improve profitability
Foster, Logene L. (2012) TC Memo 2012-207
The Foster case demonstrates that failing to keep accurate books can be the deciding factor in whether the activity is actually a business. In this case, the court found that the farm owners failed to keep records for the first 18 years of their horse-related activities, and that the business plan lacked budgets, forecasts, and economic analyses that could adequately demonstrate financial management and planning for the horse-related activities.
One lesson to glean from this case is that if taxpayers keep records that appear only to anticipate tax benefits, those records likely won't help taxpayers on this factor.
If you're not just horsing around, you should do your research
The U.S. Tax Court's "Opinion Search" page will reveal the more than 70 horse-related hobby/business cases. Any taxpayers who plan to start a horse-related activity (or the tax professionals advising them) would demonstrate prudence by researching prior cases to gain a better sense of what the court looks for in these situations.
Consulting with experts in the field and keeping adequate records can also show that the taxpayer takes the activity seriously. Starting off on the right track will help ensure that taxpayers don't give the IRS a reason to say "neigh" to business expense deductions and losses.
[1] It's important to keep in mind that no one factor of the nine-factor for profit/hobby test is determinative. However, taxpayers can be prevented from claiming more losses than profit when more than one factor is unfavorable to a claim of business-like activity, or if one of the factors clearly demonstrates a profit motive (or lack thereof).
Related resources for H&R Block tax professionals:
Click to log in to the Tax Research Center.