When divorce decrees and federal tax law aren't on the same page, taxpayers can lose dependent benefits
A cautionary tale about how one taxpayer was – and wasn't – following all the rules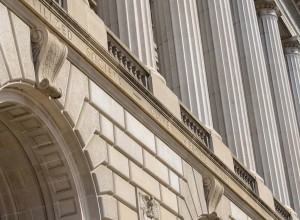 A taxpayer faithfully complied with the terms of his divorce decree. He stayed meticulously current with child support payments for his two children. Yet, when he tried to claim his children's dependent exemptions and child tax credits on his tax return, the IRS and the federal Tax Court denied him.
Why?
Because his divorce decree did not adequately consider the nuances of federal tax law. And he's not alone. Every year, many taxpayers find themselves in a similar position. They're confounded when the terms of their divorce decree, based on state law, tell them how everything should work after a divorce, but those terms don't stand under federal law.
In the following story of Xionghui He, we'll recount his case and explain why it's important for taxpayers and their advisors to understand the consequences that can result when divorce decrees and federal tax law aren't quite on the same page.
The court case: He v. Comm'r (T.C. Summ. Op. 2016-4)
The background story
Taxpayer Xionghui He and his wife finalized their divorced in 2010. The divorce decree included a "parenting plan," whereby his ex-wife would be the "primary residential parent," with whom their two minor children would live for most of the year.
The plan provided that Mr. He could claim the children's dependent exemptions for any tax year that he paid all child support payments by Jan. 15 after the close of the year. The plan also directed his ex-wife to provide Mr. He with a signed release allowing him to claim the children's exemptions.
For 2011, Mr. He paid all his child support by Jan. 15, 2012. But his ex-wife didn't give him a signed release. Mr. He proceeded to claim the dependent exemptions and child tax credits for his children anyway. He attached relevant pages from his divorce decree to his return, as well as a letter explaining that his ex-wife refused to comply with the decree and intended to claim the children herself.
The IRS denied Mr. He the exemptions and child tax credits. Mr. He then petitioned the Tax Court for review.
How the law works for claiming dependents
A taxpayer can claim a dependent exemption for a qualifying child or qualifying relative (that is, for individuals who meet certain tests with respect to the taxpayer).[1]
Notably for the He case, Internal Revenue Code (IRC) §152(c)(1)(B) requires a qualifying child to live with the taxpayer for more than half of the taxable year. When taxpayers get divorced, the parent who does not have the children in his or her residence for the majority of the year would usually find it difficult, if not impossible, to meet this residency test.
Special rule for divorced parents
A special rule under IRC §152(e)(2) provides an exception for divorced parents. Under this rule, a noncustodial parent (the parent who doesn't have custody of the child for the greater part of the year) can claim a child's dependent exemption if:
The custodial parent signs a written declaration that he or she will not claim the child as a dependent for one or more taxable years, and
The noncustodial parent attaches the written declaration to his or her return for the relevant taxable year.
The written declaration is an important sticking point. The custodial parent must write it "in such manner and form as the Secretary may by regulations prescribe" (emphasis added). Income tax regulations clearly spell out the acceptable "manner and form" of the exemption release – it is IRS Form 8332, Release/Revocation of Release of Claim to Exemption for Child by Custodial Parent.
How Form 8332 works
A custodial parent who signs Form 8332 is agreeing to two things:
To release a child's exemption, and
Not to claim the exemption.
The custodial parent can release the exemption for the current year, all future years, or for specific years. The custodial parent must sign a separate form for each child's exemption release.
The regulations state that custodial parents can use another written declaration instead of Form 8332. But the release must conform to the substance of Form 8332 and can't be used for any other purpose. Practically, taxpayers would be hard pressed to come up with a satisfactory exemption release other than Form 8332.
Finally, IRC §24(a) allows the child tax credit to go to the taxpayer who can claim the dependent exemption for a qualifying child under 17. Therefore, when the custodial parent properly releases a child's dependent exemption, the child tax credit is effectively released along with it. Conversely, if the custodial parent doesn't release the exemption, the noncustodial parent can't claim the child tax credit either.
But why not a divorce decree?
At one time, the IRS allowed taxpayers to use divorce decrees instead of Form 8332 to release a dependent exemption, with varying and changing guidelines over the years. When the current dependent rules went into effect, the IRS continued to allow taxpayers to use divorce decrees to release exemptions, but with many requirements and limitations that taxpayers didn't understand.
For one thing, the decree couldn't have any contingencies, such as payment of child support. Taxpayers typically misinterpreted the rules, often attaching all types of irrelevant documentation to their returns.
In 2008, the IRS issued final regulations to no longer allow any newly entered divorce decrees to serve in lieu of Form 8332, noting in the preamble: "Divorce decrees, separation agreements, and similar instruments are complex documents that may be subject to differing interpretations governed by state law. Allowing these documents to serve as a written declaration creates complexity and uncertainty."
This change applied to court orders and decrees executed in 2009 and later years. While taxpayers can continue to use documents executed before 2009, many taxpayers still struggle to determine whether the documents qualify to serve instead of Form 8332. In Mr. He's case, note that even if his divorce had been finalized before 2009, his decree still wouldn't have worked because it included a contingency; namely, it required him to be current on child support payments to claim the children as dependents.
Conclusion:  Tax Court had no choice but to deny Mr. He
The Tax Court sympathized with Mr. He's circumstances, because he had met all his obligations and his ex-wife had not met hers. However, the court had no choice but to follow the federal statute. Mr. He could not claim the children's dependent exemptions or child tax credits without properly executed Forms 8332 or substantially similar document attached to his return.
Lesson learned
The He case highlights an extremely common and sometimes completely unexpected issue for taxpayers. In fact, this case is one of about 80 similar Tax Court cases in the past decade alone involving exemptions for children of divorced or separated parents and Form 8332. Often, such cases come to light because both parents have attempted to claim a dependent exemption for the same child.
The He case presents a good cautionary tale about what happens when a noncustodial parent complies with the terms of a divorce decree but does not understand and follow federal law. Typically, divorce decrees merely state that the noncustodial parent can claim a child's exemption for some specified timeframe, such as for even or odd years, or until the child reaches a certain age (such as 18) – often contingent on the payment of child support.
Mr. He's decree went farther than many. It even ordered his ex-wife to provide him with Form 8332. But the decree did not clearly spell out what would happen if his ex-wife failed to provide Form 8332. When his ex-wife didn't provide the form, the federal law, at least, couldn't force her to. Mr. He's best course of action would probably be to contact his attorney to try to get his ex-wife to comply with the terms of the decree. But he couldn't overcome her noncompliance by attaching documents and explanations to his return.
Editor's note: This taxpayer's case illustrates one of the many complications that can arise when taxpayers try to navigate the process of claiming child- and dependent-related tax benefits.
While the benefits are intended to be straightforward, the inconsistency of eligibility rules and the growing complexity in family structures can cause complications and confusion.
For more, including five example scenarios, please see The Tax Institute's whitepaper, Navigating the Maze of Dependent-Related Tax Benefits.
[1] The Tax Cuts and Jobs Act of 2017 (TCJA) has suspended personal exemptions for tax years beginning after December 31, 2017 and ending December 31, 2025 by reducing the exemption amount to zero. However, whether the taxpayer is eligible for the child tax credit, the additional child tax credit, the credit for other dependents, as well as other tax benefits, is still based on whether the taxpayer has a qualifying child or relative. If the taxpayer's qualifying child or relative qualifies them for one of the dependent credits, the taxpayer simply lists the individual in the exemptions section of their return, even though they will not receive any tax benefit from just claiming the exemption.
For the 2018 tax year, the child tax credit offers up to $2,000 per qualifying dependent child 16-years-old or younger as of the last calendar day of the year. Up to $1,400 of the child tax credit is refundable, which means this credit can reduce the taxpayer's tax owed to zero and the taxpayer may receive a refund up to $1,400 on any child tax credit amount remaining.