Three tax benefits for families making elder care decisions
Families should understand the pros and cons of tax-exempt Medicaid waiver payments, itemized medical expense deductions, and the dependent care credit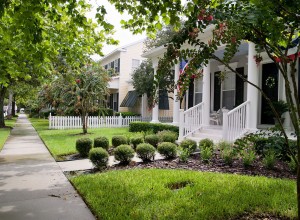 Between 2010 and 2050, the number of people age 65 and older will more than double – to 88.5 million, or 20 percent of the population. Likewise, people 85 and older will rise threefold, to 19 million, according to the U.S. Census Bureau.
As the U.S. population ages, more Americans will experience debilitating mental, medical and physical conditions that require care. For example, the American Alzheimer's Association estimates that as many as 5.1 million Americans have Alzheimer's disease. For each of those individuals, between one and four family members will act as caregivers.
Outside facility or in-home care?
Often, people who need special care must change their living arrangements. This can mean moving to a nursing home, assisted-living facility, or other institution. Or, family members may provide in-home care themselves.
Placing loved ones in outside care facilities or providing in-home care can be costly. Families often drain their financial reserves to help with the costs of a facility or the loss of wages. Some people also qualify for government assistance to help afford care.
When deciding what kind of care to get, families must weigh a complex set of factors, such as their loved one's wishes, the financial burden, and the level of care their loved one needs. As families consider those factors, they should also consider certain tax implications.
Three tax implications of elder care options
1. In-home caregivers may receive tax-free compensation through a state Medicaid provider
In some states, families that care for loved ones in the home rather than in an outside facility can get a tax benefit on their federal returns. States that participate in Medicaid funding from the federal government can include in their Medicaid programs the cost of home or community-based services (other than room and board) that caregivers provide to individuals who otherwise would require care in a hospital, nursing facility, or intermediate-care facility (called eligible individuals).
Home or community-based services include:
Personal care services (bathing, feeding, grooming, etc.)
Habilitation services (sleeping and dining accommodations)
Other services that are "cost-effective and necessary to avoid institutionalization"
For taxpayers who provide care in their homes for individuals who otherwise would be institutionalized, this program provides caregivers with nontaxable income from the state to defray the added costs of providing care.
How the state Medicaid waiver program works
First, states can certify individuals and entities as Medicaid providers of services and care for eligible individuals. That includes the family members of eligible individuals.
The state certifies the providers directly or indirectly through an authorized agency. The state or agency approves the plan of care for the eligible individual in the caregiver's home and monitors the individual's care.
Because these caregivers are authorized Medicaid providers, the state program compensates them with "Medicaid waiver payments" for the care they provide due to the eligible individual's physical, mental, or emotional health issue.
How to treat Medicaid waiver payments at tax time
Fortunately, for taxpayers receiving these payments from the state or authorized Medicaid agent, the payments aren't taxable. Caregivers shouldn't include the payments in their gross income on their individual tax returns, as long as:
The payments are issued by the state, one of the state's political subdivisions (county, city or municipality), or an agency certified by the state as a Medicaid provider.
The payments are for nonmedical support provided under a care plan determined by the state's Medicaid agency.
The state determines that the person being cared for has a physical, mental, or emotional handicap requiring additional care.
The payments are compensation to the caregiver for the additional care.
The person being cared for lives in the caregiver's home.
When all the conditions are met, caregivers won't owe tax on the Medicaid waiver payments and must not report the payments on their tax return. Caregivers also can't include the payments in their income for the purposes of the Earned Income Tax Credit, the Child or Dependent Care Credit, or the Premium Tax Credit.
Even if caregivers can't exclude Medicaid waiver payments from taxes, they may still be able to get a tax break by claiming a credit for the expenses they actually paid for dependents who can't care for themselves.
2. Taxpayers often overlook available tax credits
Dependent Care Credit
Caregivers can claim up to 35 percent of the expenses they paid to care for dependents who can't care for themselves, so the caregivers can work or look for work. With this credit, taxpayers can claim up to $3,000 (or $6,000 for two or more children/dependents).
Non-Child Dependent Credit
The TCJA added a new nonrefundable credit for dependents for children over the age of 16, elderly, and/or disabled dependents. For tax years beginning after Dec. 31, 2017 and ending before Jan. 1, 2025, a $500 nonrefundable credit is allowed for taxpayers with qualifying children or qualifying relatives who do not qualify for the child tax credit. The credit is phased out for income greater than $200,000 ($400,000 if filing MFJ). The credit may be claimed for a dependent who does not have an SSN by the due date of the return and is not allowed for the taxpayer or the taxpayer's spouse.
3. Families may be able to deduct outside-care expenses, with limits
Families who place their loved ones in some care facilities, such as nursing homes, assisted-living homes, and skilled nursing facilities, have different tax considerations. While they typically can't use tax-free funds to pay for care facilities, they may be able to deduct qualified medical expenses on their federal tax returns.
Qualified medical expenses include the cost of maintenance or personal care services for chronically ill individuals who need assistance with their disabilities (including protection from threats to health and safety due to severe cognitive impairment).
Taxpayers can include in their Schedule A itemized deductions the costs of medical care in a skilled nursing home or similar facility for themselves, their spouse, or dependents. These costs can include meals and lodging in the facility, if a principal reason for being there is to get medical care.
The significant limitation to this type of tax benefit is that the itemized deduction is available only for the qualified expenses of the taxpayer, and the taxpayer's spouse and dependents. In contrast, Medicaid waiver payments get favorable tax treatment regardless of the relationship of the caregiver to the person being cared for.
Weighing the options
With all of the emotional and financial issues at stake, those who are making decisions about the care of aging loved ones should make sure to consider the tax implications of their choices. Whether families get care outside or inside the home, there are tax benefits and drawbacks to either decision that taxpayers should incorporate into their tax plans for now and the future.
Editor's note: This article has been modified to include updated information following the passage of the Tax Cuts and Jobs Act of 2017 (TCJA).