The Bachelor and Taxes: A One-on-One Date
Can the new Bachelor (and pilot) Peter Weber deduct expenses related to two-on-one dates? Can he claim Chris Harrison as a dependent? Hint: It's a no on both.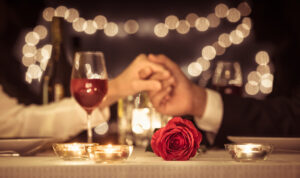 The dawn of a New Year means many things to different people. For some, it's a time to reflect, set resolutions, or to start watching endless hours of college football. But a new year means something different for certain very passionate television viewers--that's right, it's time for a new season of "The Bachelor!" As the show enters its 24th season, it's a great time to reflect on the Bachelors, their occupations before they entered the mansion, and what types of tax questions might have a-rose for them. While the show may not have sent the potential couples on a destination date to an IRS Service Center (yet!), this show and its stars present many interesting possible tax situations.
Bachelors generally fall into four career categories
Note that this article won't cover the numerous (and probably fictional) occupations of the show's contestants. So, for those seeking tax advice as a career "Chicken Enthusiast," "Free Spirit," or "Twin," this article won't provide much guidance.
Current and prior Bachelors generally fall into four categories of careers:
Self-employed,
Athletes,
Doctors, and
Pilots,
These categories won't cover all Bachelor careers, but with 23 real people and real occupations, they all have their own unique characteristics. (The discrepancy between the total number of Bachelor seasons, 24, and the number of Bachelors, 23, is because one, Brad Womack, appeared twice!)
Almost all of the Bachelors are self-employed
In a way, almost all of the Bachelors fit into this category, especially after their time on the show ends. Nonetheless, many Bachelors start the show with a background primarily in entrepreneurship and self-employed endeavors.
For example, former Bachelor and prince(!) Lorenzo Borghese, operates a pet cosmetics business. Like any business owner, he can deduct the costs of any ingredients used in the production of these cosmetics. He can also deduct his costs when he goes on television to promote these products.
Another example, two-time Bachelor Brad Womack co-owned a bar prior to his first time on the show and has since expanded his restaurant investments. One of the most important tax responsibilities for any restaurant owner is making regular payroll tax payments on behalf of employees as well as reporting tips received to the IRS. A restaurant owner reports these payments with Form 941, which is filed quarterly. The owner must also report the tips to the employee on their W-2 forms.
Payroll filings are required in addition to the annual income tax return requirements for the business and its owners. Depending on the entity type, the self-employed business may file a Schedule C (for a sole proprietor/most single owner LLCs), Form 1065 (partnership/most multiple-owner LLCs), Form 1120-S (S Corporations), or Form 1120 (Corporations). A farmer, like Bachelor Chris Soules, may instead need to file a different tax form (Schedule F) for a farm that he operates.
Lastly, restaurant ownership and farming often require a lot of equipment to continually operate the business. This equipment can be depreciated, usually over a period of years. Depreciation allows the business owner to claim a deduction equal to cost of the purchased equipment. In some cases, especially with TCJA-expanded depreciation rules for business after 2017, these items can be fully depreciated in the same year they are acquired.
Conclusion: How these Bachelors stack up tax-wise depends on if their businesses succeed, with no extra tax benefits for entrepreneurs who wear crowns when they're not running businesses.
Many Bachelors start off as professional athletes
A disproportionate number of Bachelors began their professional lives as athletes. Their sports include: football, soccer, car racing, and bass fishing. Athletes tend to work in different locations, and are often subject to special "jock tax" rules in the various states and cities where they play. The jock tax allows these out-of-state jurisdictions to determine the earnings from the specific "duty days" in that state or locality and collect taxes on that amount. This rule allows these nonresident taxing authorities to tax more of an athlete's pay than they otherwise would.
Conclusion: Marrying an athlete could be a win-win, but these newlyweds might find that they need to file in many different states to satisfy their obligations.
Doctors don't have special tax considerations but healthcare-related items do
Twice, the show has chosen a doctor as its star. As a profession, doctors face many of the same tax issues as others, but there are many healthcare-related items that impact taxes for everyone.
To claim certain medical tax breaks, it is important to obtain supporting documentation from a physician. For example, if someone wants to add a chair lift to stairs in their house and claim a medical deduction for its cost, they may need Dr. Travis Stork (or any doctor, really) to provide them with a note certifying that the cost is medically necessary.
As another example, if you go see Dr. Andrew Baldwin, and you later get the bill, you may be able to pay it using money from a tax-preferred savings account. The two most common examples are a health savings account (HSA) or a health flexible spending account (FSA). With both types of accounts, the owner can make tax-free contributions, and any distributions used to pay medical expenses are tax-free as well.
Conclusion: Marrying a doctor won't help lower your tax bill, but healthcare tax benefits, including HSA and FSA, can help offset healthcare costs. And having a doctor in the house could also make for a healthy life.
Bachelors who are pilots could face some challenges in life and in love
Including the 24th season Bachelor, the show also twice had a pilot at its center. Many pilots are subject to special tax rules that determine the "source" of their income. Sourcing rules are used to figure out what state, or states, can tax someone's earnings. Normally, a taxpayer who lives in one state but who works in another will report the income in both states, pay tax in that other state, and receive a credit for the taxes paid in the home state. Sourcing is also how states and localities figure the "jock tax" owed by athletes, as discussed earlier. However, because these eligible pilots travel so much and it's often difficult to figure out where they're working on any given date, they usually only pay tax in their resident state.
For those that don't sit in the cockpit, numerous travel-related tax rules can have an impact. Employers often pay for work-related travel expenses, and the costs under a reimbursement plan (also called an "accountable plan") are excluded from the employee's income. By contrast, if an employer does not have an accountable plan and reimburses an employee for travel costs, the employer will need to report those payments as income to the employee. Unfortunately, an employee who does not get reimbursed and pays these travel expenses out-of-pocket cannot deduct those costs on their federal return.
Conclusion: Pilot spouses offer easy access to travel, which can be thrilling for a couple, but it can make their tax return complex.
Final Rose Ceremony: Marry for love, not potential tax benefits
As glamorous as reality shows may seem, it appears these participants are still subject to the same tax rules as everyone else. With a new year, a new decade, and a brand-new crop of Bachelor contestants, it's a great time not only to review one's own tax situation and make adjustments, but also to remember to consider the potential tax effects of life changes and any suitors the new year brings.