Tales from the Tax Court: You can't do that. 'Frivolous' tax arguments won't stand up to IRS scrutiny
Most of these creative arguments are dispelled by a single IRS publication you may not know existed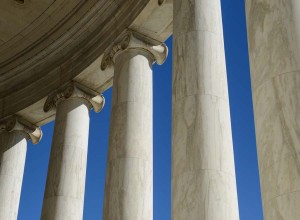 It happens more often than many people expect. Some individuals are convinced they aren't required to pay taxes to the federal government or that paying taxes is unconstitutional.
To debunk these "frivolous tax arguments," the IRS released an entire publication "The Truth About Frivolous Tax Arguments" (IRS Publication 2105).
The introduction and four sections lay out the most common misconceptions ("contentions") and the relevant case law to dispel the misunderstandings. The publication also contains a section describing arguments made during collection procedures, including invalidity of assessment, notice of deficiency, and federal tax liens.
Taking a frivolous tax position can result in harsh civil and criminal penalties (such as the $5,000 penalty for using a frivolous argument).
These arguments are generally based on one of five categories listed in IRS Pub. 2105:
"Voluntary nature" of paying income taxes
Meaning of income
Definition of certain terms in the Internal Revenue Code
Constitutional claims
Fictional legal bases
The following cases illustrate a few reasons why these contentions won't prevent taxpayers from owing taxes or get them out of their obligation to file a return.
"Voluntary" doesn't mean what you think it means
Most of the arguments in this category involve the definition of "voluntary" in the context of filing returns, reporting income, or paying taxes.
Like most legal terms, voluntary has been defined and doesn't exactly mean that something isn't required. For example, in the context of whether filing a return is voluntary, the term means that taxpayers are initially allowed to determine the correct amount of tax and complete the returns rather than having the government determine their tax from the outset.
Some taxpayers have also argued that the IRS must prepare a return for people who haven't filed, or that complying with an IRS administrative summons is voluntary. These notions are false.
Labeled as "no strangers to this [c]ourt," the Waltners filed amended returns claiming $0 in gross income and a refund of over $8,000 for the year in question. They claimed in several cases before the Tax Court that they could file a "zero return," or a tax return that shows no income or tax liability, even though they had taxable income for the disputed years.
The court was not amused. The court found that the couple owed taxes on the income from their "numerous" zero returns, and that sanctions under Code Sec. 6673[1] were warranted. The court imposed a $15,000 penalty on the petitioners, plus $7,500 in penalties assessed for their previous cases.
The court also ordered the Waltners' attorney to show why the court shouldn't impose excessive costs, expenses and attorney's fees for "unreasonably and vexatiously" multiplying the proceedings in this case.
Wages are income
Contentions in this category revolve around the definition of income. Most taxpayers who argue that their income isn't taxable claim that the 16th Amendment allows the federal government to tax only business gains and profits, which doesn't include wages or other compensation for time spent working.
Taxpayers have also unsuccessfully tried to claim that only foreign-sourced income is taxable, that Federal Reserve notes are invalid because they're not gold or silver, and that military retirement pay is not income.
The petitioners in Carskadon weren't the first (or the last) to contend that their wages weren't income based on the narrow argument that wages aren't payments but instead are an "exchange" of time. The Carskadons argued the following:
The Internal Revenue Code doesn't contain a specific provision for "time reimbursement transactions" as wages, salaries, or gross income.
Congress can't tax time, because time is a right and Congress can only tax a privilege.
Congress had no "control" over the petitioners' time, because Congress hadn't issued them a green card or entry visa.
Time transferred in return for money is a reimbursement or equal exchange of property, and so, time isn't taxable.
The Tax Court didn't buy these arguments, citing the 16th Amendment and subsequent Supreme Court cases that define income as "gain derived from capital, from labor, or from both combined." The court called the taxpayers' arguments "tax protestor rhetoric" and noted that these arguments are frivolous and groundless. The court ordered the Carskadons to pay a $2,000 penalty under Code Sec. 6673(a)(1), in addition to the taxes due on the unclaimed income.
Most important terms in the tax law have well-established definitions
It's practically impossible for taxpayers to succeed in arguing that they aren't subject to tax on their income because they're not a "citizen" or a "person" under the IRC. But one of the most commonly used frivolous arguments is known as the "sovereign citizen" claim.
In this argument, taxpayers claim that they're not a U.S. citizen but rather the citizen of a sovereign state. Taxpayers have also unsuccessfully argued about the definition of the "United States" and have asserted that the term "employees" refers only to employees of the federal government.
Making his second appearance in this article, in an earlier case, Waltner made many claims as to why his income wasn't taxable. In an expansive opinion, the Tax Court analyzed the book "Cracking the Code: The Fascinating Truth About Taxation in America," from which Waltner appears to have gleaned his many arguments. The court breaks down the book section by section and describes the litany of law and cases demonstrating the contrary. The court noted that the book is "largely an exercise in twisting the meaning of words into what the author wants them to mean, even if statutes, regulations, and case law define those words otherwise."
One of Waltner's most interesting arguments was the notion that he could be a citizen of a state, but not the United States. The Tax Court quoted the Supreme Court to respond, "… [a]s every schoolchild learns, our Constitution establishes a system of dual sovereignty between the States and the Federal government." An individual cannot be a citizen of any state without also being a citizen of the United States.
Rejecting all of Waltner's arguments in the first of many cases, the court imposed a Code Sec. 6673 penalty of $2,500 for asserting these frivolous arguments. As discussed above, that penalty didn't deter him from pursuing the matter in two subsequent cases and receiving harsher penalties each time.
Before invoking a constitutional claim to get out of paying taxes, make sure someone hasn't already tried and failed
Taxpayers have tried and failed on several grounds to successfully argue that they have a constitutional basis for their income to be tax-free. Arguments have been made on the following constitutional grounds:
Religious (First Amendment),
Search and seizure (Fourth Amendment),
The takings clause (Fifth Amendment),
Self-incrimination (also Fifth Amendment),
Forced servitude (13th Amendment), and
The mistaken belief that the 16th Amendment was never ratified (it was), or even if it was ratified, that it doesn't authorize "direct, non-apportioned federal income tax on U.S. citizens" (it does).
The "takings" clause of the Fifth Amendment is one of the more complex constitutional issues in U.S. law. Basically, taxpayers invoking frivolous arguments under this amendment say that when the government collects income taxes, the government is "taking" property without due process, and, therefore violates the Fifth Amendment.
In this recent Tax Court case, the petitioner attempted to claim that the IRS violated his due process rights under the Fifth and 14th Amendments, claiming the agency was "corrupt" and that the examining agent was conducting a "shake down" to tax his business income. Rivas claimed that he had substantial business losses even though he didn't claim net operating losses.
The Tax Court rejected his many arguments as to why his business and gambling income shouldn't be taxable, found him liable for the tax deficiencies related to those underpayments of tax, and found him subject to the penalty of Code Sec. 6662[2]. Rivas avoided the Code Sec. 6673 sanction with a warning that the court would not be so lenient if he advances frivolous arguments in future filings.
Other notable "fictional" legal bases
These arguments are some of the more creative in the bunch:
The IRS is not an agency of the U.S.
Form 1040 instructions and regulations don't follow the Paperwork Reduction Act.
All Social Security taxes are refundable in full.
So-called "untaxing" packages (tax-evasion plans) allow individuals to remove themselves from the federal tax system.
If it sounds too good to be true, it probably is
The moral of these stories is that if you think something sounds too convenient to keep income from being taxable, it's probably a frivolous argument.
Best practices for tax professionals and individuals who aren't sure if what they're hearing is correct include checking the frivolous arguments publication and following up with an opinion search on the U.S. Tax Court website.
Always make sure that a position you take on a return is justified and hasn't already been long settled.
[1] Section 6673(a)(1) authorizes a penalty of up to $25,000 when the Tax Court concludes that a taxpayer has instituted or maintained a Tax Court proceeding primarily for delay or has taken a frivolous or groundless position. According to Williams v. Commissioner, 114 T.C. 136 (2000), a taxpayer's position is frivolous or groundless if it is "contrary to established law and unsupported by a reasoned, colorable argument for change in the law." 
[2] Section 6662(a) and (b)(2) impose a 20% penalty on the portion of any underpayment of tax attributable to any "substantial understatement of income tax." A substantial understatement of tax is $5,000 or 10% of the tax required to be shown on the return (whichever is more).
Related resources for H&R Block tax professionals:
Click to log in to the Tax Research Center.