State taxes and the military: What servicemembers and their advisors need to know
Servicemembers and their spouses may owe taxes in one state, multiple states, or no states at all. Avoid common points of confusion by knowing the basic rules.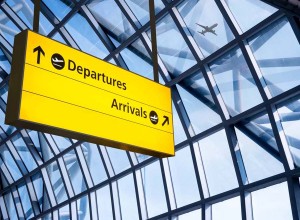 Author's note: The Veterans Benefits and Transition Act of 2018 (VBTA) amends the section of MSRRA that deals with spouses of military members. The act allows the non-military spouse to elect to use the servicemember's residence for state tax purposes even though the two did not share the same residence or domicile prior to the move.
Joining the military and serving the country on active duty is a great honor. It also means some extra considerations for servicemembers and their families, sometimes in unforeseen ways.
Servicemembers frequently move from post to post, base to base, and duty assignment to duty assignment. That means finding new schools, acclimating to a new environment, finding the right home, and often being away from family.
Servicemembers also have a lot to navigate when it comes to taxes. Key benefits that active duty members of the military receive include:
Combat zone pay
Uniform allowances
Housing and subsistence allowances
Travel and family allowances, including certain types of educational expenses, all of which are not subject to taxation
Servicemembers are often confused about where and how to pay state taxes
One of the biggest challenges that members of the military face is figuring out where they need to pay taxes. As U.S. citizens, servicemembers know that they must pay federal taxes and file a federal tax return.
But, with all the moving from state to state, they're commonly confused about whether they need to file a return in every state where they've lived. And, if so, how – as a resident or nonresident?
To clear up those questions, the Servicemembers Civil Relief Act (SCRA) sets out controlling rules for how and which state tax laws apply to military servicemembers.
Legal residence vs. home of record: some important tax terms to know
To understand the rules, taxpayers and their advisors should be familiar with some terms that affect how and where servicemembers are taxed.
Domicile/state of legal residence
A servicemember's domicile/state of legal residence is the state where he or she makes a permanent home. It's where the servicemember plans to return after he or she is absent from that permanent home for any period of time, including being assigned in another state or country under Temporary Duty (TDY) or Permanent Change of Station (PCS) orders.
Servicemembers must provide their domicile/state of legal residence when they enter the military. They designate it when they first enter military service or by completing a Defense Department Form (DD-2058), called a Certificate of Legal Residence.
The Defense Finance and Accounting Service (DFAS) – the military payroll agency – uses the DD-2058 to report and withhold state income taxes. Servicemembers can change their designated state by filing a Form DD-2058 and meeting specific requirements found on the form.
Home of record
To avoid potentially serious tax problems, servicemembers should not confuse domicile/state of legal residence with home of record. Home of record is simply the state from which an individual entered military service.
In many situations, a servicemember's home of record and state of legal residence can be the same, but not always. A servicemember can change his or her state of legal residence, but the home of record remains the same for the duration of military service.
The government uses a military servicemember's home of record to determine certain benefits, such as travel allowance when the servicemember is discharged from the military. However, home of record isn't ever used for tax purposes. Servicemembers can change their home of record only to correct an error, or after a break in military service.
So how does a servicemember pay state taxes?
Under the SCRA, servicemembers owe state taxes on their military compensation only in their home state (domicile/state of legal residence). That includes any money they earned for military service, regardless of the posting/location where they earned it.
Because some states provide exemptions to resident servicemembers who meet specific conditions, some servicemembers won't pay any state taxes at all. New York, New Jersey, and Maine are examples.
The SCRA covers compensation only from military service. If servicemembers earn any income outside of military service, they may owe taxes on it in a state other than their home state, as a nonresident.
Example: Private Kurtz owes in two states on two different types of income
Private John Kurtz enters the military from Kentucky. He lived in his home state of Kentucky for 10 years before entering the military, and designated Kentucky as his state of legal residence on his DD Form 2058.
Private Kurtz is then stationed in Arizona on military orders. Under federal law, Private Kurtz keeps Kentucky as his home state and is considered a Kentucky resident for tax purposes. Any military income that Private Kurtz earns while in Arizona would be taxed in Kentucky. However, any nonmilitary income he earns in Arizona may be taxed in Arizona and Kentucky.
Properly reporting spousal income can get complicated
Before 2009, because the SCRA covered only military compensation, servicemembers' spouses were being taxed as residents in the states where they lived while accompanying their military spouses. In addition to paying taxes to the state where they were located, the spouses would also remain liable for taxes in the home state.
In 2009, the Military Spouses Residency Relief Act (MSRRA) extended tax protections to servicemembers' spouses. Under the MSRRA, a nonmilitary spouse will have to file a tax return only in his or her state of domicile/legal residence IF:
The spouse is away from that state only to be with the military servicemember, in compliance with military orders.
The military servicemember and spouse have the same home state (domicile/state of legal residence). Many couples who move directly from separate states to a new location because of military orders don't know about this rule. If the military servicemember and spouse don't have the same home state, the spouse must file his or her state tax return in the new state where they are located because of military orders, as well as his or her home state.
If the above two conditions are true for the nonmilitary spouse, any compensation the spouse earns as an employee or as a sole proprietor isn't taxable in the duty state. But the income may be taxable in the spouse's home state.
Here are a few examples.
Example: Spouses have the same home state, with income taxed only in the home state
Lieutenant Marie Childress and her husband, Steve, have a permanent home in Michigan. Lieutenant Childress gets called on PCS orders to be stationed in Sacramento, CA. Steve accompanies Marie to California. After a couple of months in California, Steve gets a job at a local restaurant. For tax purposes, Steve wouldn't have lost his official residence in Michigan because of the move to California to be with his wife, and he wouldn't acquire official residence in California. The income he earns in California would be taxable only in their home state of Michigan.
Example: Spouses have different home states, with income taxed in different states
Varying the above example, Steve resided in Ohio and moved to California to be with his wife in her duty state. In this case, because they did not have the same state of residence before the move, Steve will not be protected under the MSRRA and would be subject to California's determination of his residency status.
Example: Spouses have the same home state, with income taxed in different states
Varying the example again, Steve and Marie both reside in Michigan, but Steve moves to California to accept a position at a company in San Diego. He also lives in San Diego, rather than in Sacramento with his wife. Because Steve is not present in California only to be with his servicemember wife, he will not be protected under the MSRRA and would be subject to California's determination of his residency status.
The details are important
When it comes to state taxation for military servicemembers and their spouses, the details make all the difference. Taxpayers and their advisors should look at all the facts of the situation to determine how to properly report and pay state taxes on military, non-military, and spousal income.
Editor's note: This article has been reviewed for changes following the passage of the 2017 Tax Cuts and Jobs Act. The information provided in this article was not affected by the 2017 TCJA.
H&R Block tax professionals, click to login to the Tax Research Center: