The ABCs of ACA, Part 1: Form 1095-A will help taxpayers spell out their insurance coverage
Part 1 of this series outlines why the Form 1095-A is important for many taxpayers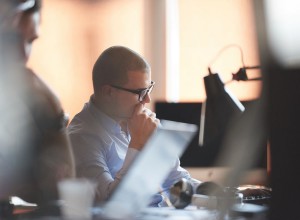 Various versions of the Form 1095 help taxpayers prove that they had health insurance coverage, which is a key requirement of the Patient Protection and Affordable Care Act (ACA). Taxpayers who don't get coverage will need to pay a penalty for months beginning before December 31, 2018 unless they have an exemption from the coverage requirement.
There are three versions of the form: A, B, and C. The version of the form taxpayers will receive depends on what kind of health insurance coverage they had during the year. Some taxpayers will even receive multiple types of Form 1095, if:
They had more than one type of health insurance plan during the year.
Different members of the household had different types of plans.
These A's, B's, and C's can easily start to seem like alphabet soup. Here's an overview of the first Form 1095 and how taxpayers should use it on their tax return. Part 2 of this series examines Forms 1095-B and -C, which report information for other types of plans.
Form 1095-A: Marketplace Insurance Statement
Federal and state health insurance marketplaces started issuing Form 1095-A to people who had marketplace insurance coverage in the prior year. These individuals were required to use the information from Form 1095-A on their returns if they received advance payments of the premium tax credit (APTC) to help pay for coverage. The government sends APTC directly to insurance companies on behalf of eligible taxpayers, to cover some or all of the taxpayers' monthly premiums.
Form 1095-A reports marketplace coverage
This form provides details about marketplace insurance plans, such as:
The policy number
The marketplace where the taxpayer purchased the policy
The start and end dates of the coverage
The total monthly premium
The amount of any premium tax credit that was advanced each month and applied to the monthly premium
The "benchmark" plan premium (this is called the second-lowest cost silver plan or SLCSP plan). This is important because the taxpayer's monthly tax credit is calculated based on the benchmark premium. The premium is also specific to the taxpayer's local area.
Name, Social Security Number (SSN), and date of birth for each covered individual
Taxpayers claiming PTC must use information from Form 1095-A to complete their tax return
Three groups of taxpayers with marketplace coverage will need the information on Form 1095-A to fill out Form 8962, Premium Tax Credit, with their return.
Taxpayers who received monthly advance payments of the premium tax credit. Any taxpayers who received APTC must reconcile their monthly APTC payments with the total amount of premium tax credit (PTC) they are entitled to claim for the year. (This final PTC amount is based on taxpayers' actual income and family makeup for the year, versus the original estimate made at enrollment.) Even if these individuals wouldn't otherwise have to file a return, they must use the Form 1095-A to reconcile their credit and file a return each year. If they don't, they may not be eligible for APTC in the future.
Taxpayers who are eligible for the premium tax credit but opted not to receive it in advance payments. These individuals should use Form 1095-A to claim the entire PTC at once on Form 8962.
Taxpayers who were determined ineligible for the premium tax credit based on estimates made at enrollment. Some of these taxpayers may turn out to be eligible based on their actual circumstances, so it's a good idea to check. Individuals who qualify should use Form 1095-A to claim the entire PTC at once on Form 8962.
To complete Form 8962, taxpayers will need these plan details from the Form 1095-A:
Covered individuals
Start and end dates of coverage
Monthly premium
Benchmark premium amount. If this amount is missing from the Form 1095-A, taxpayers can use lookup tools on federal and state marketplace websites to find it, or call the marketplace directly.
Amount of any APTC that was paid
How the IRS handles missing or inaccurate Forms 8962
The IRS can do real-time verification of some data elements on Form 1095-A when a taxpayer files. If the taxpayer hasn't filed a Form 8962, or the form is inaccurate, the IRS will accept the return, but place it into special processing. Then, the IRS will send a Letter 12C to the taxpayer, asking that the taxpayer submit or correct the Form 8962. At that point, the IRS will wait to process the return until the IRS receives the requested information.
Taxpayers and the IRS should receive Form 1095-A by Feb. 1 each year
Taxpayers who don't have their Form 1095-A can obtain it from their online marketplace accounts or by calling the marketplace to request a mailed copy.
Learning the ABCs
Whether taxpayers are receiving one or more types of Form 1095, taxpayers and their tax professionals should take the time to learn about the purpose of the forms and whether they are necessary to file a return.
The second part of this series explains the details on Forms 1095-B and -C, which report health insurance information for other types of plans, and may not be necessary to file a tax return.
Editor's note: Under the 2017 Tax Cuts and Jobs Act, the individual shared responsibility payment is permanently reduced to zero for months beginning after December 31, 2018. No penalty will be paid by individuals who fail to maintain minimum essential coverage after that date. All other provisions of the ACA, including the provisions requiring providers to issue Form 1095 are still in effect.