Parents of K-12 students face state-tax uncertainties under new 529 plan rules
Not all states have decided how they'll treat K-12 distributions from education savings plans after tax reform changed federal rules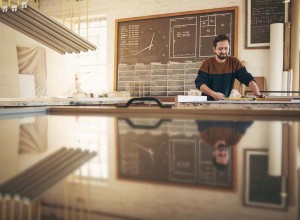 Author's note: New 529 plan rules are designed to expand K-12 tax benefits for plan owners and beneficiaries, but will states adopt these changes? Early state actions suggest that some of them won't, which could lead to state tax-planning complexity.
The ever-rising costs of higher education can concern even the most fastidious financial planner. These costs aren't always limited to college and post-graduate expenses, either, with the rising costs of private/charter school tuition, books, etc.
To that end, the 2017 Tax Cuts and Jobs Act (TCJA) modified some distribution rules that apply to qualified tuition plans (also called QTPs, or 529 plans). The changes enhance the potential federal tax benefits. But they also create more questions for states about the types of educational institutions eligible to receive 529 plan distributions and the state income tax benefits associated with those distributions.
529 plans have federal and state implications
529 plans are somewhat unique because federal law establishes their tax-preferred status, but state governments administer them. Consequently, there are federal and state income tax consequences normally associated with 529 plan contributions and distributions. Most states maintain their own version of a 529 plan.
Tax rules for contributions
Taxpayers who contribute to a 529 plan can't deduct the contribution on their federal return, but may be able to subtract the contribution from their state income when figuring their state income tax.
Often, states will allow this subtraction only for contributions made to that state's plan, as opposed to an out-of-state 529 plan. For example, a Colorado resident can't subtract from his Colorado state income any contributions he made to a New York State 529 plan, but he can subtract the contributions he made to Colorado's sponsored 529 plan.
Tax rules for distributions
Distributions from a 529 plan (which are reported on Form 1099-Q) are tax-free on the federal return if they were used to pay for "qualified educational expenses" at an "eligible educational institution."
Before the TCJA, eligible institutions included only post-secondary institutions. But beginning in 2018, a 529 plan owner can distribute up to $10,000 per student free of federal taxes from a 529 plan and use it for tuition paid in connection with enrollment or attendance at an "elementary or secondary public, private, or religious school." In other words, 529 plan owners can now use the accounts to pay K-12 tuition costs.
Under pre-TCJA rules, most states adhered to the federal tax treatment of 529 plan distributions and allowed residents to exclude qualifying distributions from their state income. However, because of the TCJA's inclusion of elementary and secondary schools as eligible institutions, each state must determine whether it will similarly expand its 529 program to include these educational institutions.
What some states have done since the TCJA
Since the new law's passage, several states have declared that they wouldn't allow tax-free distributions to elementary and secondary schools. Taxpayers who file in these states will need to add back the 529 plan earnings to their state income and won't receive favorable tax treatment.
There may be more negative tax consequences. For example, Montana (which won't allow state tax-free K-12 distributions) will also require recapture of the original state tax benefit attributable to the 529 plan contribution if distributions are used for K-12 expenses.
Even states that will allow state tax-free distributions consistent with the new federal law will likely face implementation issues. In particular, it's unclear what criteria an elementary or secondary school must meet to qualify as an eligible educational institution.
The TCJA didn't modify the definition of "eligible educational institution" used by the Internal Revenue Code, which refers only to post-secondary institutions. Without an expanded federal definition, states must also determine what K-12 institutions they will treat as eligible.
Keep an eye on state actions
Every taxing state that maintains a 529 plan will need to determine whether it will allow tax-free K-12 distributions, if it hasn't already.
As parents of pre-college beneficiaries prepare for the coming school year, they will need to know whether they can use their 529 plan balances in 2018 and receive favorable tax treatment at the state level. Otherwise, people who have taken out plan distributions, assuming that their state would expand eligible institutions consistent with the new federal law, may encounter an unwelcome state liability in 2019.
Related resources for H&R Block tax professionals:
Click to log in to the Tax Research Center.