ITIN renewal and how to prepare
New rules call for expiration, deactivation, and ITIN renewal for millions of taxpayers. Here's how to prepare for ITIN renewal.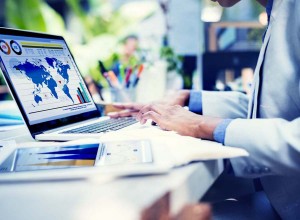 In December 2015, the PATH Act changed some of the rules for Individual Taxpayer Identification Numbers (ITINs), including the rules for ITIN renewal before their expiration date. The law mainly impacts taxpayers who obtained ITINs before Jan. 1, 2013, and ITIN holders who haven't been filing tax returns.
The ITIN renewal rules may surprise ITIN holders because now their ITINs could have an expiration date. If ITIN holders don't renew their ITINs on time, the issue could snowball, delaying their refunds and preventing them from receiving certain tax credits until their ITINs are renewed.
What is an ITIN?
The IRS issues ITINs only to individuals who aren't eligible to obtain Social Security numbers (SSNs), but who need to file a U.S. tax return or pay U.S. taxes. For example, the IRS issues ITINs to the spouses and children of individuals in the U.S. on temporary work visas.
The IRS began issuing ITINs in 1996, and as of August 2017, the IRS issued over 23.8 million ITINs. When the IRS originally issued ITINs, they had no expiration date (like SSNs).
ITINs expire on a staggered schedule based on ITIN range
Under Notice 2016-48, ITINs issued before 2013 will expire on a staggered schedule based on the middle digits of the ITIN. ITINs are nine-digit numbers, formatted like SSNs, that begin with 9.
ITIN renewal 2019:
9XX-83-XXXX
9XX-84-XXXX
9XX-85-XXXX
9XX-86-XXXX
9XX-87-XXXX
ITIN renewal 2018:
9XX-73-XXXX
9XX-74-XXXX
9XX-75-XXXX
9XX-76-XXXX
9XX-77-XXXX
9XX-81-XXXX
9XX-82-XXXX
ITIN renewal 2017:
9XX-70-XXXX
9XX-71-XXXX
9XX-72-XXXX
9XX-80-XXXX
ITIN renewal 2016:
The IRS will determine other ITIN ranges in the future.
ITIN renewal notices from the IRS give details on how to renew
Taxpayers with ITIN renewal dates will receive a CP-48 Notice stating "You must renew your Individual Taxpayer Identification Number (ITIN) to file your U.S. tax return." These letters are generally sent to individuals with ITINs on the renewal schedule who had filed tax returns within the past three years. The letter explains that these taxpayers should file Form W-7, Application for IRS Individual Taxpayer Identification Number, to renew their ITINs. Over the next several years, the IRS will likely follow a similar process to notify other ITIN holders that they need to renew.
To renew, taxpayers must complete Form W-7 and follow current guidelines to prove their identity and foreign status. Taxpayers don't have to send the renewal application in with a tax return. This allows them to submit renewal applications early to avoid filing season delays. If taxpayers renew as soon as possible, it will help ensure a timely refund and eligibility for certain tax credits next filing season.
While the exact number of scheduled renewals is unknown, the IRS estimated that more than 2 million taxpayers could have expired by the end of 2018. Even if an ITIN doesn't expire until 2020, the IRS recommends filing for renewal as soon as possible to prevent delays in processing and refunds.
And the reasons for expiration vary. Some ITIN holders no longer need an ITIN because they don't have any U.S. income or a U.S. filing requirement. Other ITIN holders were issued an SSN and closed out their ITIN accounts.
ITINs can expire for lack of use
ITINs expire if the ITIN holder didn't file a tax return using the number or wasn't included as a dependent another taxpayer's return for three consecutive years. In this case, the ITIN expires on the last day of the third consecutive year. Even though ITINs can be used for non-tax purposes, the IRS will deactivate the ITIN if it is not used on a tax return for three years.
Although it might appear that many ITIN holders are on the staggered renewal schedule and have some time before their renewal, that might not be the case. The IRS previously indicated that a majority ITINs are not being used on tax returns. This means many ITIN holders' ITINs will automatically expire even if they are used for non-tax purposes.
It's unclear how many ITIN holders use an ITIN for financial transactions (such as banking) and don't make enough income to have a tax-filing requirement. ITIN holders who don't have a tax-filing requirement aren't required to renew their ITINs. However, if they later need to file a tax return or use an ITIN for non-tax purposes, they will need to renew at that time.
How to prepare for the staggered ITIN renewal process
To make the future renewal process smoother, ITIN holders and their advisors should take several steps now:
Find out when the IRS issued the ITIN.
Before December 2003, the IRS issued ITIN cards. Now, the IRS issues ITIN authorization letters on watermarked security paper (CP565 or CP565 (SP), ITIN Assignment Notice). If ITIN holders aren't sure when they received their ITINs, they should write to the IRS ITIN Operation using the mailing address in the Form W-7 Instructions. ITINs issued before 2013 will be on the staggered renewal schedule described above.
Keep records of the date the IRS issued the ITIN.
File any outstanding required tax returns as soon as possible.
ITIN holders in this situation may want to consult a tax advisor for assistance.
Gather and keep the necessary documentation to file a new ITIN application.
Individuals whose ITINs will expire should ensure that they have current documents showing proof of identity and foreign status. For example, in the past, the IRS has accepted an original and unexpired passport as proof of identity and foreign status. The Form W-7 Instructions contain a list of other documents that prove either identity or foreign status.
Stay in contact with a Certifying Acceptance Agent (CAA) regarding possible future renewal procedures.
CAAs are individuals or entities that have entered into formal agreements with the IRS that allow them to help individuals obtain and renew ITINs.
How to prepare for an unscheduled ITIN number renewal
ITIN holders who haven't filed a tax return recently may want to consult a tax preparer for help. They need to determine whether they were required to file a U.S. tax return. Even if they weren't required to file, they may benefit by filing (for example, to get a refund or claim a credit). These individuals should renew their ITINs in the fall before their return for the current year is due.
Some ITIN holders don't have a tax-filing requirement but use their ITIN for non-tax reasons, such as for holding a financial account or having a home mortgage loan on U.S. real property. While these individuals aren't required to renew their ITINs, they may want to stay in touch with a CAA regarding possible future renewal procedures if they ever need to file a return. It's also a good idea for them to have original and current documentation showing proof of their identity and foreign status.
Future IRS guidance may address whether there will be an express process for closing ITIN accounts if ITIN holders no longer need them.
Watch for further developments and ITIN renewal program changes
The ITIN program underwent significant changes in 2013, which corresponded to a drop in ITIN approvals. As the IRS implements changes in tax laws, ITIN holders, CAAs, and the tax community need to be ready for the new rules and program changes that will follow.
The next article in this series explains how the date taxpayers get an SSN or ITIN now affects whether they're eligible for refundable tax credits – and what to do about it. The last article in this series discusses Certifying Acceptance Agents (CAAs) and their role in helping taxpayers apply for ITINs.
This article was originally published on July 11, 2018 and has been updated for accuracy.