Here come the Royals! Dual-citizenship and tax considerations
What are the tax implications for a couple with various dual-citizenship combinations? The possibilities for Prince Harry and Meghan, the Duchess of Sussex, create interesting considerations.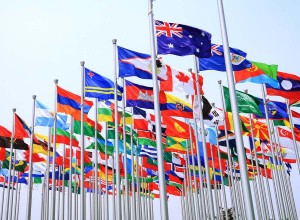 From the moment their relationship reached the public eye, every aspect of the lives of Prince Harry and Meghan, the Duchess of Sussex, has been evaluated. To the astonishment of many fans of the royal family, the couple declared in January 2020 their desire to distance themselves from traditional royal duties and focus instead on earning their own livings and splitting their time between the U.K. and North America. But what happens when a British prince and his American wife leaves his family's kingdom to pursue a dream in the Western Hemisphere? While their future intentions are unknown, some possible tax scenarios for dual-citizenship are worth exploring.
Shortly after the "Megxit" announcement, Harry and Meghan (along with baby Archie) returned to a rented home in North Saanich, Vancouver Island as they prepare to officially cease using "royal highness" titles and begin a life of professional and (more) financial freedom. While they remain in Canada, some speculate they might also look to relocate to California.
Dual-citizenship and U.S. taxes
It's a common misconception that U.S. citizens have to relinquish their citizenship to accept a "title of nobility" or royal status. In fact, U.S. states didn't ratify the Title of Nobility Amendment to the U.S. Constitution in 1810—and U.S. citizens have since become royalty in other countries; perhaps the most famous example is Princess Grace Kelly of Monaco.
Simply put, Meghan is still a U.S. citizen who married a Prince of England and now resides in Canada. Her husband, Harry, is a citizen of the United Kingdom. Just like everyone else, to change these designations, they have to apply for citizenship in a foreign country. Royalty is no exception. According to reports, Meghan has already applied for U.K. citizenship but is still waiting for approval of her application, which could take years.
Conversely, Harry could seek U.S. citizenship using the same process as all other U.S. immigrants. He could obtain a green card first if Meghan sponsors him as a spouse. And little Archie could already have dual-citizenship U.K./U.S. citizen, if Meghan applied for his citizenship through the U.K. consulate and meets the requirements.
Whether only Meghan, or Harry, Meghan, and Archie are U.S. citizens—U.S. citizens and resident aliens are required to file U.S. returns each year to report their worldwide income. This is true for Meghan when she resided in the U.K. and now as she resides in Canada. Nonresidents of the U.S., such as Harry, generally don't owe U.S. tax on income unless the income comes from U.S.-sources.
U.S. tax implications dual-citizenship individuals include foreign earned income exclusion and FBAR requirements
From a practical standpoint, Meghan's tax returns likely aren't extremely complex. Many U.S. citizens and residents (those with a green card or who have met the presence test) live outside the U.S. and earn income in other countries.
Just like any other taxpayer, Meghan is required to file Form 1040 for each year she is a U.S. citizen and must report her worldwide income every year. When she marries a nonresident (Harry), she will not include his income on her return, unless they make an election to file jointly. This isn't likely to happen here because it would usually occur when the nonresident spouse has little or no income. If Harry begins to earn income from U.S.-sources, such as for work performed in the U.S., he would file Form 1040NR to report U.S.-sourced income paid to a nonresident.
Meghan is required to file Report of Foreign Bank and Financial Accounts (FBAR), Form 8938, and any other international reporting forms if she has foreign financial accounts including foreign retirement accounts. Considering her relatively short time living in the U.K., Meghan might not have extensive foreign accounts—but the penalties for failing to report even a U.K. savings account for FBAR can be tremendous. Another tax wrinkle for Meghan, or anyone with dual-citizenship, receiving funds from any royal trusts, or other foreign trusts, could cause reporting on Forms 3520 and 3520-A, which have steep penalties if not filed timely and properly.
With Meghan relinquishing her right to any public funds from the U.K. she isn't subject to special tax reporting for public fund that apply to other dual-citizens receiving public funds from a foreign country. Thus, no tax treaty rules would apply to these funds after they're no longer received by Meghan.
Also, because she didn't reside in the U.K. long enough to make it her tax home, she likely wouldn't qualify for the foreign earned income exclusion. Further, Harry and Meghan are prohibited from earning U.K. public funds income under their current arrangement, but that could change as they transition into a more independent life. They can earn income through private, paid work once they no longer receive the sovereign grant.
While the status of Meghan's U.K. citizenship application is unclear, if she is granted U.K. citizenship, she could relinquish her U.S. citizenship and stop filing U.S. resident returns each year after paying the U.S. exit tax and after 10 years of filing returns after the relinquishment is final (assuming she follows the expatriation rules) and would instead report her income and file returns for U.S.-sourced income on Form 1040-NR. If she doesn't relinquish her U.S. citizenship, she would have dual-citizenship and would still be required to file U.S. (and probably U.K.) tax returns. She may be eligible for a foreign tax credit if she pays tax to the U.K. or Canada on U.K. or Canada income.
Canada dual-citizenship tax requirements could mean filing returns in both the U.S. and Canada
While Harry and Meghan reside in Canada, Meghan will still be responsible for filing U.S. returns as a U.S. citizen. Under Canadian filing rules, she might also be required to file a return to Canada to report worldwide income earned while she is a resident in Canada. She might qualify for a foreign tax credit (Form 1116) if she is required to file a Canadian and a U.S. return, and is taxed twice on the same income by each country. If she is in Canada long enough, she may also be able to claim the foreign earned income exclusion for any wages she earns there.
If the couple remains in Canada for a long period of time and does not obtain U.K. citizenship or Canadian citizenship, it is possible that Meghan could qualify for tax treaty provisions on her Canadian return if she meets the requirements to claim exclusion from income under the U.S.-Canada Tax Treaty. However, as a U.S. citizen, she may be prevented from claiming treaty benefits based on the U.S.-Canada Tax Treaty savings clause. The savings clause allows certain items of income to be taxed by the U.S. (and Canada) without regard to the treaty if the taxpayer is a U.S. citizen or green card holder.
If Prince Harry obtains U.S. residency, he would be dual-status for the first year
Interestingly, the royal family is exempt from U.K. tax by law. However, Queen Elizabeth II and Prince Charles voluntarily pay taxes on their income. Queen Elizabeth began paying taxes in the early 1990s after a fire destroyed Windsor Castle and a controversy ensued over who would foot the bill (U.K. taxpayers or the sovereign). Harry would retain his U.K. citizenship even if he renounces his title, so he would likely continue to pay U.K. taxes on his U.K. source income and remittance based foreign income since not domiciled in the U.K., assuming he also voluntarily pays taxes.
While it is unlikely that Harry will spend enough time in the U.S. to obtain residency via the substantial presence test, imagine that Harry obtains U.S. citizenship or moves to California during a year he receives a green card. In those cases, he will be a dual-status resident alien for that tax year—a nonresident alien for the first part and a resident alien for the second part. Note that this is different than dual-citizenship and is a U.S. tax residency status. In that case, depending on the timing of payments he receives, it may be beneficial for the couple to elect to file joint tax returns for the dual-status year. And, like Meghan, he would possibly qualify for a tax credit for the income he is taxed on in the U.S. and U.K. and Canada.
Stipend from Duchy of Cornwall is likely a gift for U.S. tax purposes
In some ways, the royal family is not like every other family. Case in point, Harry's father, Charles, will likely continue to provide an annual stipend from the Duchy of Cornwall, his private estate, in addition to the income they receive from their own professional endeavors. This stipend could be much less than the annual £2.5M Harry and Prince William usually receive from the Duchy of Cornwall. And, with the couple's move away from performing official royal duties, this payment will likely be considered a gift from Charles to Harry and Meghan.
A gift from a nonresident alien who is not a U.S. citizen is only taxed if it is real property or tangible personal property located in the U.S. Here, Charles' gift to Harry and Meghan would not be reported or taxed on Meghan's U.S. return. Payment for her official duties in prior years won't count as a gift; she'll need to include those amounts on her return as wages paid by a foreign payor. It wouldn't matter if the payment from the Duchy was originally portfolio income to the Duke and Duchess of Cornwall, what matters is the character of the payment to Harry and Meghan. If their "stipend" is paid for their services, it's wage income—if it is paid outside of an employment arrangement, it is most likely a gift.
Even little Archie has tax considerations and he's also subject to kiddie tax rules
Assuming Meghan applied to the U.S. consulate and Archie is a U.S. citizen, Meghan can claim him as a dependent on her return, and he would qualify for child-related benefits, if she met all the rules. Archie could also receive substantial income from passive sources, say from his grandfather, Charles, were to gift him stocks or rights to real property or payments from a royal trust. As a U.S. citizen and child with passive income Archie would be subject to the kiddie tax, if he receives passive income from those activities during the year. This means he can be taxed at the highest rate his parent (Meghan) is taxed. This is true even if he receives the income as beneficiary of a trust. Archie would also be subject to the same FBAR, Form 8938, and Forms 3520 and 3520-A requirements that Meghan would.
California tax rate could be a royal deterrent
Some speculate that Harry and Meghan may end up living in California. With Los Angeles being Meghan's hometown, plus her career and mother located there, it's not unreasonable to suggest the couple may, at a minimum, purchase a second (or third?) home in California. If either spouse is considered a California resident, the resident may be required to report non-California income. If one of the spouses is a nonresident, they may be required to report income earned by the resident spouse. Finally, with golden beaches and year-round 75-degree weather, California also has the highest state tax income rate in the U.S. at 13.3%.
Creating a charity could also have U.S. tax implications
According to information on their website, Harry and Meghan would like to launch a charitable entity. Presumably, the couple would serve on the board of the entity and make substantial donations. Where they establish the charity could impact their taxes. Generally, donations to foreign charities aren't deductible on U.S. tax returns, with few exceptions. Contributions to charities that are domestically (U.S.) formed entities but carry on activities in a foreign country could be deductible.
Additionally, certain contributions to organizations in Canada may be deductible due to the tax treaty—these deductions would be subject to a limitation based on the percentage of the taxpayer's Canadian-sourced income reported on their return. In other words, to get a deduction on the U.S. return, Harry and Meghan might consider establishing their charity in the U.S.
Conclusion: Harry and Meghan would benefit from a savvy tax professional (or several)
The possibilities seem endless for the couple who will give up their royal titles in return for a more "normal" life. One thing is certain, they would benefit from making these choices with tax issues at the forefront of their considerations.
For more considerations for cross-border workers, see the Insights article "Cross-border workers sometimes pay into one or more Social Security systems with no future benefit"